Only one Top 25 team was in action on Monday evening, as #6 Kansas took care of business against Oklahoma State to the tune of 76-62. Tuesday's slate is jam-packed with top-level matchups, as there are 9 games that feature top 25 teams.
This is a great time of year to bet on underdogs in college hoops, especially if the spot warrants it. Here are our four college basketball best bets for Tuesday, February 15. Let's go 3-1 or better tonight!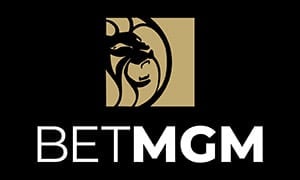 Bet $10 on Any NBA Game, Get $200 Free
If Either Team Makes a 3!
Wake Forest Demon Deacons @ #7 Duke Blue Devils
Wake dropped the first meeting between these two at home, 76-64 in early January. Paolo Banchero and Alondes Williams each put up 20+ points, but Williams had a game-high 7 turnovers in the loss. Duke forced the Deacons into 15 turnovers and shot almost 40% better from long range.
Since then, Banchero and Williams have continued to be 2 of the most productive players in the ACC. Williams is leading the conference at 19.8ppg and is 10th in rebounding with 6.9rpg. Banchero's 17ppg puts him in 6th in the ACC and he's 3rd in rebounding with 8.7rpg.
Both Duke and Wake have only been defeated twice since their last meeting so this should be a fantastic game to watch. Both teams have a lot to play for in this game. Duke controls its own destiny in terms of the ACC regular-season title and the 1 seed for the ACC tournament. If the Blue Devils win out, both are theirs.
Key Betting Trends for Wake Forest at Duke
It's always tough to bet against a powerhouse like Duke, especially when they're at home. However, Wake Forest has been hot of late and they should have the motivation edge tonight. Here are a few other trends that favor the Demon Deacons.
Wake Forest is 4-1 ATS this season as a road underdog.
Wake Forest is 7-2 ATS in their last 9 games.
Duke is 0-2 ATS in their last 2 home games.
Duke is 2-5 ATS in their last 7 games as a double-digit favorite.
Best Bet: Wake Forest Demon Deacons +10.5
For Wake, they are playing to stay in the top 4 to get a double-bye in the ACC tournament. Wake is 6-2 ATS to Duke's 7-6-3 ATS in this scenario. It is very cliché to say, but I believe this game means much more to Wake than it does to Duke.
The Deacons are currently slotted as an 8 seed in Joe Lunardi's latest bracketology, which means they would be facing a 1 seed in the 2nd round if things were to end today. A win over Duke would vault them up in those projections and get them closer to that double-bye in the ACC tournament. This spread is a bit high for what Wake is capable of, and I believe they keep this one closer than the oddsmakers believe.
Northern Iowa Panthers @ Illinois State Redbirds
Northern Iowa took the 1st meeting at home between these two 79-64. The 2nd leading scorer in the MVC, Antionio Reeves (20.0ppg) was held to just 4 of 12 shooting for 13 points and 4 turnovers. The conference's 3rd leading scorer, AJ Green went 6 of 10 from deep to lead all scorers with 24 points in the win.
This is a tricky spot for Northern Iowa. The 15-point win earlier this year and the fact that Illinois State sits in 2nd to last in the MVC could provide Northern Iowa with a false sense of security. Northern Iowa may also be thinking about their Sunday showdown with Missouri State. Ben Jacobson will need to have his Panthers focused on the Redbirds and not looking ahead to Missouri State.
Key Betting Trends for Northern Iowa at Illinois State
Though Northern Iowa has dominated this series, they've been a bit suspect on the highway of late. Meanwhile, Illinois State has been a tough out at home, where they have gone 10-4 SU this season. Here are some other important trends for this matchup.
Northern Iowa is 1-4 ATS in their last 5 games on the road.
Northern Iowa is 0-4 ATS this season as road favorites.
Illinois St is 5-2 ATS in their last 7 home games.
Illinois St is 3-1 ATS this season as a home underdog
Best Bet: Illinois State Redbirds +4
Illinois State is coming off its worst shooting performance of the year, but it came on the road. The Redbirds are due for some positive regression in this matchup at home.
Northern Iowa is ranked in the mid-200s in the country for opponents 3-point percentage and near the bottom of the entire country in opponents 2-point percentage. The Redbirds will shoot much better in the comforts of their home floor and get the job done tonight.
#20 Texas Longhorns @ Oklahoma Sooners
This should be another great game in what has been a fun year in the Big 12. Texas heads to Oklahoma and both teams are licking their wounds off losses to superior teams on the road. Texas was handled by Baylor 80-63 while the Sooners fell short of their upset bid against Kansas 71-69.
This will be the rematch from their game back in early January, when the Longhorns dominated the Sooners at home 66-52. Since the loss to Texas, Oklahoma has gone just 2-7. At 14-11 on the season, the Sooners' hopes of a trip to the Big Dance are on life support. Joe Lunardi has the Sooners as the last of the four byes. Texas, on the other hand, has gone 5-3 since their win over Oklahoma and is still holding onto their national ranking.
Key Betting Trends for Texas at Oklahoma
Though both of these teams have winning records, they have both been money-burners against the spread. The Longhorns have only won 2 out of their 8 road games this season while the Sooners have gone 9-4 SU at home. Here are a few other intriguing trends for this rivalry game.
Texas is 1-4 ATS in their last 5 road games.
Texas is 3-8-1 ATS in their last 12 games following a straight-up loss.
Oklahoma is 7-3 ATS against ranked teams this season.
Oklahoma is 9-1 ATS in their last 10 games as a home underdog.
Best Bet: Oklahoma Sooners +1.5
This matchup is very intriguing. The Sooners look like a team that is reeling and the Longhorns are still fighting for the top spot in the Big 12 standings. However, the spread is extremely short and, in my belief, signifies a game that the Sooners should win.
Texas is not only limping out of the beating they took from Baylor, but they're also looking ahead to a matchup with #11 Texas Tech on Saturday. For Oklahoma, this will be the last ranked opponent they face at home this season. That should give the Sooners the motivation to get a big resume-building win over the Longhorns.
Michigan State Spartans @ Penn State Nittany Lions
This is our bonus bet and it has an early tipoff time of 6:30 PM Eastern Time. Michigan State took the 1st game in blowout fashion with an 80-64 win in East Lansing earlier this season. PSU has gone 1-6 in their last 7 games.
MSU is coming off a 15-point win over a good Indiana team. Tom Izzo does a great job of keeping his team focused but this is a tough spot for the Spartans in Happy Valley.
Key Trends for Michigan State at Penn State
Michigan State has put together another solid season as they are 18-6 SU this year. Penn State has struggled all year long, but the Nittany Lions have been a tough out in Big 10 play. Here are some trends to keep an eye on for this game.
MSU is 1-3 ATS in their last 4 games.
MSU is 2-5 ATS in their last 7 home games vs. a team with a road winning % of greater than .600.
PSU is 8-3 ATS in their last 11 games against an opponent in the Big Ten conference.
PSU is 6-0 ATS in their last 6 games at home.
Best Bet: Penn State Nittany Lions +2.5
MSU has #12 Illinois next, so this should be a look-ahead game for the Spartans. The oddsmakers set this line low for a reason. Even Izzo's brilliant coaching won't be able to overcome this flat spot for the Spartans.
Give me PSU in a game they could win outright. Best of luck with all your Tuesday college hoops action!