Well, when we go 3-0 on the night, it is only fitting that we come back right away with a couple best bets for tonight's CBB slate. Tonight, we will be diving back into the mid-majors and will also provide some insight into a matchup in the SEC which has been arguably the best conference in the country this season.
As the season begins to wind down, we have conference tournaments on the horizon. Be on the lookout for articles featuring analysis and best bets for each conference tournament. But before we get to those tournaments, let's take a look at our best bets for tonight.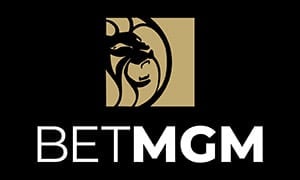 Bet $10 on Any CBB Game, Get $200 Free at BetMGM
If either team makes a 3!
Live Odds for Evansville at Loyola-Chicago - 2/23/2022
Evansville Aces (+21) at Loyola-Chicago Ramblers
Tonight, in the Missouri Valley Conference, we get a David vs. Goliath matchup. The top team in the conference, the Loyola-Chicago Ramblers (21-6, 12-4) play host to the Evansville Aces (6-21, 2-14) who are at the very bottom of the conference standings. The last time the two met, the Aces stayed close through the 1st half and trailed by just 6 at the break. However, the Ramblers slowly extended their lead to 9 before going on a 37-17 run to end the game and hand the Aces the home loss.
In their 74-69 loss on the road to Valparaiso on Monday, the Aces showed signs of life by refusing to collapse in the 2nd half despite a push from the Beacons. They shot a solid 38.5% from long range and held the Beacons to just 22.2% from deep. Despite being outrebounded by 19 and having 17 less attempts from the foul line, the Aces refused to go away quietly and got themselves a cover in the process. Givance had just 12 points but Blake Sisley poured in 18 in the loss.
In order to stay above Northern Iowa in the MVC standings, they will need to defeat them to close out the season. However, if they stumble against this Evansville team, they will be in a dire spot come that final game. Their focus must remain on the Aces and the task at hand on Wednesday night.
Here are some of the key betting trends for this Missouri Valley showdown:
Evansville is 4-1 ATS in their last 5 road games vs. a team with a winning home record.
Evansville is 7-3 ATS in their last 10 games overall.
Loyola-Chicago is 1-5-1 ATS in their last 7 home games.
Loyola-Chicago is 2-8-1 ATS in their last 11 games overall.
Our Pick: Evansville (+21)
The Aces have zero chance at pulling off this upset. In fact, they quite possibly will never be within 10 points after the Ramblers build that much of a lead. But with game in hand and an enormous game on the horizon; I don't expect the Ramblers to keep their starters in late with a chance of injury. They should coast all game but the spread here is going to be just too much for them to cover.
Live Odds for Ole Miss at Auburn - 2/23/2022
Ole Miss Rebels at Auburn Tigers (-15)
The Rebels may be without their leading scorer, Jarkel Joiner and 3rd leading scorer, Matthew Murrell, as they are both questionable for Wednesday night's game. If they can't go, it'll be up to Nysier Brooks to play the Seminole role for the Rebels offense. Auburn, on the other hand, will be healthy and able to rely on the potential #1 overall pick in the next NBA draft, Jabari Smith. He has been amazing all season and looks set to lead his Tigers to the SEC regular season title.
The Rebels are coming off a 85-68 win at Georgia that snapped a 4-game losing streak. After a back-and-forth 1st half, the Rebels gained control in the 2nd and slowly built their lead out for the win. They forced 13 Georgia turnovers to their 7 and shot 55.9% from the field to secure their victory. Tye Fagan led all scorers with 20 points and Austin Crowley added 18 in the win. They will not be enough against this Auburn team and the Rebels will need more help from the entire bench to compete.
The Tigers are not eligible for postseason play, so the regular season title means that much more this season. They currently sit in the lead and have just #17 Tennessee on Saturday as their lone ranked opponent remaining. They can't be looking to the Vols just yet and overlook this Mississippi team that will be treating this game as their own national championship game.
Before we share how we are betting this game, here is a look at some key betting trends for each side:
Mississippi is 4-9 ATS this season when facing opponents on equal rest.
Mississippi is 1-3 ATS in their last 4 games.
Auburn is 12-1-1 ATS at home this season.
Auburn is 2-0 ATS after a loss this season.
Our Pick: Auburn (-15)
If this was an ordinary team in this spot, I would be all over the Rebels. However, this is a unique situation with the Tigers likely treating the regular season as their postseason. The fact that they have not only won all 14 home games, but also covered 12 of those games in incredible. I also really like the way they have bounced back from their 2 losses this season.
Live Odds for USF at ECU - 2/23/2022
South Florida Bulls at East Carolina Pirates (-7.5)
We get the rematch of East Carolina (13-13, 4-10) and South Florida (7-19, 2-12). We cashed out East Carolina tickets last Thursday as they covered the number and won the game 65-57. Despite turning the ball over 17 times, the Pirates won the rebounding battle 37 to 29. The Pirates also shot 45.5% from the field compared to the 34.4% of the Bulls. Newton finished with 14 points in the win, while Murphy could only muster 8 points in the loss.
The Bulls have had a rough go at it all season but with only 1 of their last 4 games being at home where their only 2 conference wins have come, it is possible that the Bulls will just mail it in the rest of the way. They have scored just 57 points in 3 straight games. Even in their last win, they scored just 52 points. They will need to open up the offense if they want to scrape a win from the Pirates on Wednesday.
East Carolina will look to set the pace with their defense again in this rematch. They are 1st in the conference in defensive average possession length and would be wise to do the same on offense as South Florida, which is 300th in opponents' average possession length. The Pirates may have an easier time being that the game is in Williams Arena for this one.
Here are our key betting trends for both USF and ECU:
USF is 1-4 ATS in their last 5 games against East Carolina.
USF is 2-8 ATS in their last 10 games.
ECU is 5-2 ATS in their last 7 home games vs. a team with a losing road record.
ECU is 3-1 ATS in their last 4 games.
Our Pick: ECU(-7.5)
I typically don't like backing the team that covered in the previous game, but here I don't believe we have a choice. The Bulls seem disinterested in competing this late in a season that has been so disappointing. The Pirates have this game and another winnable game against Tulsa next prior to heading to Wichita St to close out the season. I believe the Pirates are focused on trying to be 2-0 prior to their last game clash with the Shockers.
Live Odds for Wisconsin at Minnesota - 2/23/2022
Bonus Pick for Wednesday: Wisconsin Badgers (-5.5) at Minnesota Golden Gophers
Wisconsin is fighting with Purdue and Illinois down the stretch for the Big 10 regular season title and #1 seed in the Big 10 tourney. Minnesota covered against Wisconsin in their last meeting in Madison, I don't believe they will be as fortunate in this one. Lay the points with the Badgers in this one.
Key Betting Trends:
Wisconsin is 5-1 ATS in their last 6 road games vs. a team with a home winning % of greater than .600.
Wisconsin is 10-3 ATS in their last 13 games following a ATS win.
Minnesota is 0-5 ATS in their last 5 home games vs. a team with a winning road record.
Minnesota is 2-5 ATS in their last 7 games as a home underdog.