When Wake Forest hosts the Clemson Tigers Saturday in Winston-Salem, North Carolina, the Demon Deacons finally can prove they belong in the CFP conversation after last year's breakout season. The Tigers, meanwhile, are looking to regain their Atlantic Coast Conference (ACC) supremacy after a disappointing 10-3 season for Clemson.
In a battle of two ranked teams, which ACC team will stake its early-season claim as the best team in the Coastal Division? Check out our betting preview and best bet for Clemson vs Wake Forest.
Featured CFB Week 4 Offers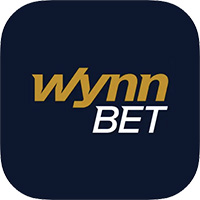 Bet $100, Get $100 Free
Use Promo Code: XEWB4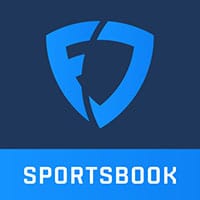 No Sweat First Bet Up to $1,000
Win or Get a Refund
Live CFB Week 4 Odds for Clemson at Wake Forest
What to Expect for Clemson Offense vs Wake Forest
Clemson will run the ball against Wake Forest and attempt to control the clock. Through this season's first three games, Clemson has averaged 182 rushing yards each outing with star RB Will Shipley leading the way. The sophomore RB has accumulated 249 yards and six TDs on 32 carries for the Tigers.
Clemson QB DJ Uiagalelei has been efficient but not spectacular through three games. Uiagalelei leads the Tigers with a 64.8% completion rate for 662 yards through the air and 5 TDs. WR Beaux Collins is the Tigers' top target, recording nine receptions for 158 yards and three TDs to lead Clemson in all three categories.
What to Expect for Wake Forest Defense vs Clemson
An improved defensive backfield has led Wake Forest to their undefeated mark this year. Malik Mustapha leads the team in tackles (21), TFL (3), forced fumbles (2), and sacks (2) this year. Fellow DB Chelen Garnes garnered 18 tackles in 2022, tied for second-best on the team to go along with an interception and fumble recovery.
On the defensive line, Rondell Bothroyd has been the main producer for the Demon Deacons this year. The junior DL has recorded 11 tackles, two sacks, and two hurries on the young season to pace the improved defense.
For Wake Forest to slow down Clemson, Bothroyd and his fellow linemen will need to improve on their last outing. Against Liberty, the Demon Deacons allowed 175 rushing yards on 40 carries, allowing the Flames to gain 4.4 yards per rushing attempt.
What to Expect for Wake Forest Offense vs Clemson
Wake Forest QB Sam Hartman has returned to form after a non-football injury sidelined him for the first game this season. Hartman is 44-of-71 with seven TDs and two INTs for 625 yards. Taylor Morin leads a deep, young receiving corps, snagging 13 receptions for 139 yards and two TDs through three games.
The concern for the Demon Deacons will be the rushing attack. In their last game against Liberty, Wake Forest was held to just 21 total rushing yards after posting respectable numbers in wins over Vanderbilt and VMI. The Demon Deacons need Christian Turner (31 rushes, 149 yards, 2 TDs) and Justice Ellison (31 rushes, 113 yards) to be effective and take pressure off Hartman against Clemson.
What to Expect for Clemson Defense vs Wake Forest
The linebackers are the Tigers' strongest unit on the field. Junior Trenton Simpson leads the team with 19 tackles on the year. Fellow LB Keith Maguire has recorded 16 tackles and a team-leading three pass deflections. The Tigers' defensive line has held opponents to only 2.4 yards per carry in yielding only 68 rushing yards per outing.
The question coming into the season was how improved Clemson's defensive backfield would be over the previous year. The results have been mixed as the Tigers have allowed 244 passing yards per game to opponents, yet Clemson has picked off five passes with 17 pass breakups in 2022.
Best Bet: Over 55.5
Both teams come into this matchup scoring over 41 points per contest, albeit against lesser competition. While both defenses have performed admirably, neither unit has shown an ability to shut down passing offenses through their first three games.
With a 7.5 spread and a relatively low over/under, oddsmakers are betting the Demon Deacons will have a poor offensive outing. Yet the Wake Forest offense will put up points. Going back to last season, the Demon Deacons have scored at least 21 points in every game, including 28 points in their loss at Clemson in 2021.