The Golden State Warriors win probability in Game 1 of the NBA Finals peaked at 96.1% with under two minutes to go in the 3rd quarter, according to ESPN. They had a 15-point lead and looked to have all but sealed an opening victory in their quest for a fourth NBA title in eight years.
Fast forward about 9 minutes of game time later, and Al Horford had just buried the second of consecutive three-pointers to give the Celtics a six point advantage with under five minutes to play.
Those were part of a fourth quarter flurry from Boston in which they connected on nine out of 12 three-point attempts, including two each from Derrick White, Jaylen Brown, Al Horford, and Marcus Smart. Boston outscored Golden State 40-16 in the quarter to win going away, 120-108.
The Warriors enter Game 2 as 4-point home favorites, and will have plenty of motivation after ceding home court advantage in such demoralizing fashion. Steph Curry scored 34 points on 25 shot attempts, including 7-of-14 from three, but managed only four points from the field in the fourth quarter as the Celtics rallied to victory.
The future Hall of Famer has yet to win Finals MVP in any of the Warriors three recent title runs, and a lot of the pressure is falling on his shoulders after one of his less impressive regular seasons in an illustrious career.
The Celtics had impressive scoring performances from almost everyone except Jayson Tatum, who struggled to 12 points on 3-of-17 shooting. He salvaged the night by contributing in other ways, racking up a playoff career-high 13 assists and snagging five rebounds.
Boston got 20-point efforts from Brown, Horford, and White as they pulled off one of the more improbable, decisive comeback victories in NBA Finals history.
How will Golden State respond Sunday night? Find the current odds and our best bets for the side and total of NBA Finals Game 2 below.
Current Odds for Game 2 of the NBA Finals
The Warriors opened as 4 point favorites for game 2, but, as we saw in game 1, bettors jumped on the Warriors early and moved this line to 4.5 at several books. The total opened at 215.5, which is where it currently sits across the entire market.
We shop live odds from every sportsbook for you, find the best odds available for both sides and the total below.
Live Odds for Celtics at Warriors: Game 2 of the 2022 NBA Finals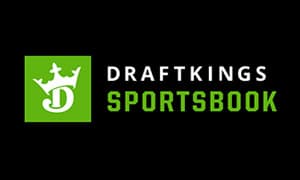 Bet $5, Get $150 Instantly
With Promo Code 150BV2
Best Bet - Side: Warriors -4
The Warriors led Game 1 for most of the time in each half, with the Celtics closing both halves much stronger to take the lead each time and eventually finish off an emphatic win. Golden State's 16 points in the fourth quarter were their lowest tally in a quarter during this postseason. This poor effort was made that much more costly as a result of Boston's display of long range shot-making with the game on the line.
Our expectation is that the Celtics will not have another 51% shooting performance on three-pointers in Game 2. The lead maintained by the Warriors throughout Game 1 looked to be more representative of how the game actually went, and we'll look for them to knot the series at one game apiece while covering the spread.
Best Bet - Total: Under 215.5
These teams combined to shoot 40-for-85 from behind the arc in Game 1, a rate we do not anticipate will be duplicated in Game 2. The total in the first game was not really in question once Boston started the 4th quarter with seven consecutive made three-pointers, and it feels like the bookmakers are expecting fans to react to that performance by picking a repeat of the over in Game 2.
With a little more cushion in this point total and the expectation of some regression to the rate of made threes, we'll risk taking the under again on Sunday night.