The Heat pulled off a 8-point win as 8.5 point underdogs on Friday to force a game 7 in FTX Arena in Miami. Boston opened as a 2 point road favorite and early Celtics money has already pushed this line to 2.5 indicating this spread may move to 3 or 3.5 points by tip.
Before we jump into our picks for tonight, here is a look at the live odds for game 7 of the Eastern Conference Finals:
Live Odds for Celtics at Heat: Game 7
Our Best Bet for Game 7: Heat Moneyline (+125)
Given the way the line is moving for this game, it may be better to wait until we approach tip to bet the Heat moneyline, however at +125 it looks like the best bet on the board for game 7.
This series has been back-and-forth, and if you are a Heat bettor you have to love the fact that Butler, Lowry, and Strus all played their best game of the series in game 6. Miami may see Tyler Herro return for Sunday's game 7 after missing game 6 as a GTD.
We also can't discount the fact that this game is in Miami, where the Heat are 7-2 in the 2022 NBA Playoffs. Give us the Heat to win outright at plus-money in what should be a great game 7.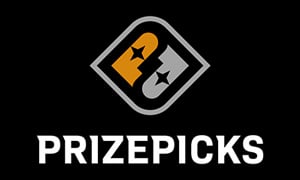 Best Player Prop Bets for Celtics vs Heat Game 7
The stars showed up for game 6, with Butler and Tatum cashing on their points props, and Brown just missing thanks in large part to an awful fourth quarter. We are going to ride that streak with our first player prop for Sunday:
Tatum, Brown, and Butler 25+ Points Each
Best available odds: +285 at DraftKings
Butler's points prop was one of our best bets for game 6, and we expect him to do everything he can to keep Miami's title hopes alive once again tonight. For the Celtics, Brown and Tatum are averaging 23 and 25 PPG respectively in these playoffs. It was Grant Williams who was the hero in game 7 against the Bucks, but we will ride with the big guns this time around.
Al Horford Over 8.5 Rebounds and 3.5 Assists
Best available odds: +235 at DraftKings
Horford has cashed his rebounds prop in 10 of his last 12 games during the Celtics playoffs run, averaging 10 boards per game over that stretch. That number jumps to 11 per game in his last four of this series. We will take the bait even with this juiced heavily to the under. His assists have been relatively consistent throughout the playoffs as well. He has had at least 3 assists in each of his last 12 games, has had 5 in his last 2 games, and had 6 in game 7 against the Bucks.
First Field Goal: Jayson Tatum (+650) and/or P.J. Tucker (+1250)
Horford won the tip in Game 6, and Tatum was the first FG scorer for the Celtics, however, P.J. Tucker cashed as the first FG scorer for the third time this series. Given the odds, we think both Tatum and Tucker are worth a sprinkle tonight. He may be averaging just 7.5 PPG this series, but if you'd have just bet $10 on Tucker to score the first FG every game this series you would be up $315.