Game 2 of the Eastern Conference Finals tips off at 8:30 PM ET on ESPN Thursday night. After a slow start to game 1, the Heat blitzed the Celtics on both ends of the floor in the second half to take a 118-107 victory.
The Celtics were without two starters as Marcus Smart is dealing with a foot sprain and Al Horford is in health and safety protocols. The Heat were also missing a key piece as point guard Kyle Lowry is dealing with a lingering hamstring injury.
The Heat are 3.5-point favorites at home against the Celtics and the over/under is set at 207.5 points. Will the Celtics bounce back in game 2 or will the Heat take a 2-0 lead into Boston? Here are our best bets and prop bet picks for Game 2 of the Eastern Conference Finals between the Heat and the Celtics.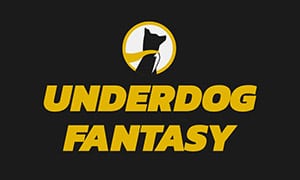 $100 In Free NBA Player Props
Use Promo Code BAR at Underdog
Best Bet for BOS at MIA: Celtics Moneyline
Best Number Available: +140 at Unibet
The Heat looked dominant in the second half of Game 1, led by Jimmy Butler with 41 points. The impact of Marcus Smart's absence was abundantly clear on both ends of the ball as the Celtics struggled to hold onto the ball on offense and Butler was able to score at will. Fortunately for Boston fans, Smart will be back on the floor tonight, and Lowry will not return for game 2 for the Heat.
The Boston Celtics have suffered 3 postseason losses prior to this series. They have followed every loss with big performances and have yet to lose 2 in a row. Also, the Celtics have an outstanding road record of 4-1 this postseason.
With Smart controlling the point, the Celtics' offense should flow a lot better in game 2. We believe the Celtics will win game 2 outright as underdogs in Miami, so we will take the plus money (+140) as there is more value in the Money Line tonight than the spread (+3.5).
Best Player Props for Celtics at Heat
There is star power on both teams in this series with Jimmy Butler and Bam Adebayo of the Heat squaring off with Jayson Tatum and Jaylen Brown of the Celtics. The Heat duo is averaging 44 points combined per game with Butler accounting for 30 of those, and the Celtics duo is averaging a tick over 50 points combined per game this postseason.
Both teams will need heavy contributions from the bench with each team still missing 1 starter for game 2. Tonight's game should be very entertaining, and there is value all over the board for player props. Here are our two favorite props for tonight's matchup.
Bam Adebayo Under 8.5 Rebounds
Best Number Available: -113 at SugarHouse
We have been on Bam Adebayo's under for rebounds all postseason and it has been very profitable. In 12 playoff games this season, Bam has gone under 8.5 rebounds in 8 of those games. Jimmy Butler, PJ Tucker, and Max Strus have all been aggressive on the boards this postseason leading to lower rebound numbers for their Center.
Bam Adebayo has averaged nearly 3 fewer rebounds a game since the regular season. Bam has gone under 8.5 rebounds in 5 straight games, averaging 5.6 over that span. We believe he will make it 6 straight unders in game 2 Thursday night.
Jaylen Brown Over 33.5 Pts+Rebs+Asts
Best Number Available: -125 at BetMGM
Jaylen Brown did not shoot the ball well until the 4th quarter of game 1 on Tuesday night. Despite poor shooting early, he was still able to put up 24 points with 10 rebounds and 3 assists. Brown should be able to carry momentum from the 4th quarter of game 1 into tonight to put up a big number offensively.
Brown has played well against the Heat this season averaging 34 Points + Rebounds + Assists per game against Miami. We expect Brown to be aggressive early in this one and have a chance to tally his second straight double-double. Look for Jaylen Brown to have over 33.5 PRA's in game 2 of the Eastern Conference Finals.
Live Odds for Celtics at Heat
Looking for the best place to bet on Game 2 of the Eastern Conference Finals? Our odds tool can help with that. It's updated in real-time to show you which sportsbooks are offering the best odds.
Live Odds for Celtics at Heat: Thursday, May 19