The Eastern Conference Finals return to Boston for a Game 6 in which the Celtics can clinch a berth in the NBA Finals against the Golden State Warriors with a victory. The Heat lost a low-scoring Game 5 in Miami in which they made 7-of-45 three-point attempts, shot below 32% from the floor overall, and saw home court advantage in the series slip through their fingers. Jayson Tatum ended one assist shy of a triple-double on a night which he didn't shoot the ball particularly well, and Jaylen Brown led all scorers with 25 points, including 5 three-pointers, as Boston separated from Miami late in the 3rd quarter and didn't look back.
This series closely mirrors the 2012 ECF from a decade ago, the last time these two teams met with a spot in the NBA Finals on the line. Boston took a 3-2 series lead home after winning in Miami in Game 5 before an historic performance from LeBron James turned the tide of the series. James scored 45 points that night before the Heat eliminated the Celtics in seven games en route to winning the NBA title.
The Heat do not have the Big 3 of that era to salvage a series deficit such as this one. It also remains to be seen whether this young core of the Celtics can win a big game on their home floor with everything on the line. Let's jump into tonight's best bet and player props for this all-important ECF Game 6.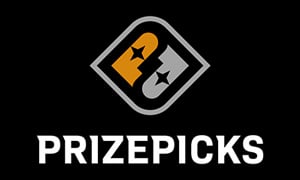 Odds for Eastern Conference Finals Game 6
There hasn't been too much movement on this line since opening with Boston as an 8.5 point favorite. We saw 9 at a handful of books yesterday, but it's back to 8.5 everywhere as we approach tip. The total has moved up steadily over the past 24 hours, making it's way from 200 to 201.5 across the board.
Here is a live look at the best odds available for both sides, moneylines, and the total:
Live Odds for Celtics at Heat: Game 6
Best Bet for Game 6: Celtics -8.5
Best available odds: -110 at BetRivers
The momentum in this series seems to have swung the Celtics way since Miami led 2-1. In Boston's wins during these Eastern Conference Finals, they've averaged a winning margin of 19.3 points per game. Given that we are confident Boston will win, we'll follow the trend of them covering the spread in those victories as well. Boston will meet Golden State in the 2022 NBA Finals, their first appearance since 2010.
---
Best Player Prop Bets for Friday Night's Game 6
Hundreds of player props are live across major sportsbooks, with Jayson Tatum (27.5) and Jaylen Brown (24.5) leading the points prop category. Bam Adebayo (9.5) leads the way in the rebounding category, but it's Al Horford who catches our eye tonight. Horford has double-digit rebounds in 4 of his last 6 games and makes our best player prop picks for game 6.
Jimmy Butler Over 22.5 Points
Best available odds: -106 at FanDuel
This is borderline disrespectful for Butler, who has been one of the top players in the 2022 playoffs and has proven to be able to perform well when Miami's been pushed to the brink of elimination in the past. His struggles in Games 3-5 have brought this total all the way down to 22.5, and we wouldn't be surprised to see him eclipse 20 in the first half tonight. Boston is showing over the course of the series that they may be the better team right now, but Butler will get his numbers tonight regardless of whether the Heat's offseason begins tomorrow or not.
Al Horford Over 10.5 Points and Over 8.5 Rebounds
Best available odds: +185 at DraftKings
He's been quite the boom or bust scorer for Boston in this postseason, and the essential nature of having a veteran presence on the floor in a home elimination game will bring out the best in Horford tonight among the young stars on the Celtics roster.
Horford has continued to be a force underneath the basket for Boston as they've taken control of this series. He's combined with Robert Williams to create a strong defensive combination to guard against the Heat's tendency to score in the paint, and should continue to make this impact tonight in Game 6. This especially holds true if Williams cannot play or isn't at full strength.
Jimmy Butler First Field Goal
Best available odds: +700 at DraftKings
The fact that Butler is +700 to score the first field goal at DraftKings is a gift, as his odds are much longer elsewhere... he's currently listed at +270 at FanDuel. Bam Adebayo has won 3 of the last 4 tips, and Butler has been, by far, Miami's most efficient first quarter scorer all season. In fact, Butler (7.2) and Adebayo (5.0) are the only Heat players to average more than 3.2 PPG in the first. We will take the bait and sprinkle a little on Butler's first FG prop tonight at +700.