I am not sure the Elite 8 can rival what we saw in the Sweet 16 on Friday night. The Peacocks continue to wear the slipper and play Cinderella into the Elite 8, making them the 1st ever 15 seed to reach this part of the tournament. North Carolina is likely the 1st ever 8 seed to be favored by 8+ points in the Elite 8 and is playing possibly the best basketball among the remaining teams right now. Kansas, the last standing 1 seed faces off with a red-hot Miami team that would be crowned the Cinderella if it weren't for St. Peter's.
We nailed the 2 games Friday night without even a slight sweat. St. Peter's +12.5 was never in question and Miami took the Cyclones behind the woodshed to cover by double digits. With our Saturday picks already published, we turn our attention to the, so without further ado, let's dive into these 2 matchups and find our best bets for the day.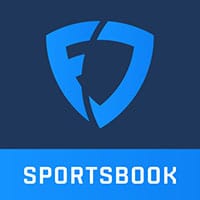 Bet $5, Get $150 Instantly
FanDuel Sweet 16 Offer
Live Odds for Miami vs Kansas - Elite 8
#10 Miami +6.5 vs #1 Kansas
The Hurricanes, in my opinion, made a statement Friday night. They handed Iowa State a beating that made them resemble a 2 seed instead of a 10 seed. Despite getting destroyed on the boards, allowing 16 offensive rebounds from Iowa State, the Hurricanes shut down the perimeter shooting. They held the Cyclones to just 18.2% from deep and allowed them to get to the free throw line only 4 times. Kameron McGusty had his best game of the tournament, dropping 27 points on 10 of 18 shooting while grabbing 6 boards and nabbing 4 steals.
Kansas showed resilience against Providence Friday night. After taking a 13-point lead, they saw it disappear in the 2nd half as Providence was seemingly on their way to completing a comeback win. However, Remy Martin had other plans. The Arizona State transfer, who never seemed to find his footing during the regular season, has been playing at arguably his highest level during the tournament of his entire collegiate career. He finished with a game high 23 points and made some pressure free throws down the stretch.
Miami is 4-0-1 ATS in their last 5 games vs. a team with a winning % above .600.
Miami is 5-1 ATS in their last 6 NCAA Tournament games as an underdog.
Kansas is 3-7 ATS in their last 10 games following a ATS loss.
Kansas is 1-5 ATS in their last 6 NCAA Tournament games.
Our Best Bet: Miami (+6.5)
I am rather confident that the Jayhawks will be advancing to the Final 4 but also confident that the spread is just too much here. I expect the Hurricanes to, once again, get dominated on the glass. And I also expect them to turn the Jayhawks over enough to keep themselves in this game. McGusty and Moore vs Agbaji and Martin will be a matchup that will rival any NBA Jam matchup of years past. Kansas wins here, but fails to cover.
Live Odds for Saint Peter's vs North Carolina - Elite 8
#15 Saint Peter's (+8.5) vs #8 North Carolina
St. Peter's just keeps on taking care of business. Cinderella left their campus to travel just an hour and a half down 95 to get to their "Ball" aka the Wells Fargo Center in Philadelphia, PA. They went viral for their warmups being generic without even their team logo being on them but this team has not been about the look and just about the play all tournament long. They forced Purdue into 15 turnovers and held Zach Edy to 11 points and Jaden Ivey to just 9 points in the win.
North Carolina used their superior rebounding ability again in their victory over UCLA on Friday night. They grabbed 15 offensive rebounds and kept the Bruins from getting to the foul line in the win. The story though, was Caleb Love. The 6-4 sophomore guard went off for 30 points on 11 of 24 shooting which included 6 of 13 from long range. They will need a repeat performance to knock off this Cinderella that seems destined for the Final 4.
Saint Peters is 8-0 ATS in their last 8 neutral site games as an underdog.
Saint Peters is 5-0 ATS in their last 5 games vs. a team with a winning % above .600.
UNC is 2-5 ATS in their last 7 NCAA Tournament games as a favorite.
UNC is 4-4 ATS at neutral site games.
Our Best Bet: Saint Peters +8.5
At this point, how can you not believe in the Peacocks? I believe in the ability of the Peacocks to cover yet again but I believe their magical run comes to an end against this Tar Heels team. Some may forget that this North Carolina team was picked by many to be the top team in the ACC. They took longer than expected to come together but this group looks primed to make a run at this year's national title. The Peacocks will need to take advantage of the Tar Heels inability to defend the perimeter and limited their offensive rebounds to keep this one in the single digits.