Sports betting is expanding in Canada after lawmakers passed the C-218 bill, introduced by MP Kevin Waugh of Saskatoon-Grasswood. The bill is amending Canada's criminal code and is allowing bettors to place single-game wagers. Canadian provinces will get to regulate gambling in their jurisdiction just like US states can do so after the 2018 Supreme Court ruling.
Sports betting is currently legal in Canada, but up until 2021, only parlay betting was available. A parlay bet includes multiple outcomes on the same ticket, where all outcomes have to be graded as winners for the ticket to be graded as a winner.
With single-game betting not being legal in the country, much of the sports betting action migrated to unregulated offshore sportsbooks. According to the Canadian Gaming Association, only 3.5% of the C$14.5 bet on Sports in Canada each year is placed legally through the provincial lotteries.
The bill enjoys support from the Canadians Parliament's executive branch as well, further improving the chances that sports bettors will be able to place single-game wagers legally soon. Several provinces already announced that they have plans to launch sports betting before the end of 2021.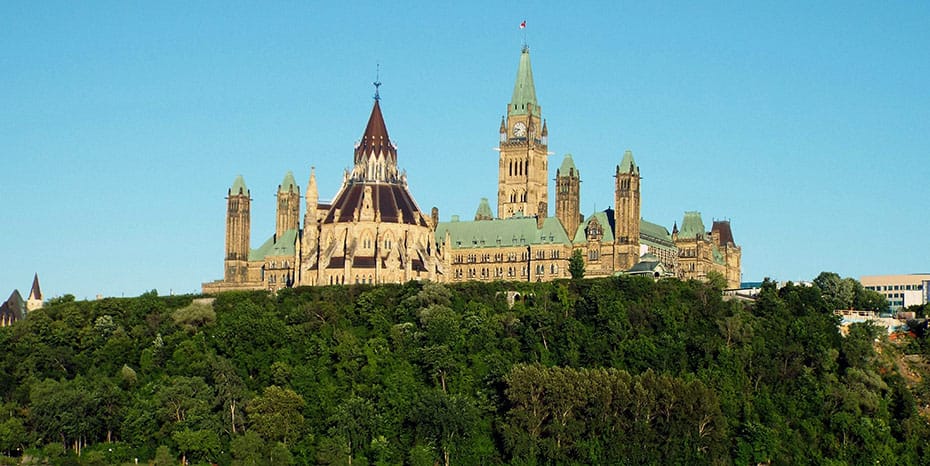 How Canada Made Legal Sports Betting Happen
The C-218 was first introduced back in 2020. Although the bill was a private member's bill it gained a lot of traction as Canada is losing significant tax income with US states bordering Canada attracting Canadian citizens who are looking to place wagers legally. Michigan, New Hampshire, and New York all welcome a large number of Canadian bettors since sports betting got legalized in these states.
The top five professional leagues in the US have all publicly voiced support for the bill by sending a joint letter to Prime Minister Justin Trudeau, as well as the minister of finance, the minister of justice, and the attorney general.
The NFL, NBA, NHL, MLS, and MLB argued that legalizing single-game wagering in Canada would help to combat illegal offshore sportsbooks.
Daily fantasy giant DraftKings also voiced support for the bill. DraftKings expanded their arrangement with the NFL to allow them to use NFL branding and content in Canada to build brand awareness.
The C-218 passed out of the House of Commons in April and moved through the Standing Committee on Banking, Trade, and Commerce in early June. On June 22, 2021, the Senate voted in favor of C-218, 57-20. The vote came after two days of debate and two amendments shut down.
A competing bill to C-218 also made its first appearance in November 2020. The government-backed C-13 bill was introduced by Minister of Justice David Lametti and its goal was virtually identical to C-218 (allowing single-game wagers).
After a few months of having two active sports betting bills in the Parliament, the C-13 was stymied following the support shown towards the C-218.
How will provinces adopt the new sports betting bill?
Following the Senate's passing of the bill, the launch of single-game wagering will depend on the individual provinces. Ontario regulators have already pledged to an open market and aim to be among the first provinces to launch sports betting.
Some other provinces, like British Columbia, are aiming to expand their current lottery system. Currently, six provinces are allowing online sports betting: Quebec, Prince Edward Island, Newfoundland and Labrador, New Brunswick, Nova Scotia, and British Columbia. Of course, under the current rules, sports bettors are required to parlay at least two or more picks on a single ticket.
Besides these regulated options there are unregulated online sportsbooks available as well. These offshore books take advantage of single-game wagering being illegal in the country, as most sports bettors prefer to place single-game wagers over the much riskier parlay betting.
These offshore books are not regulated and they don't pay taxes at the provincial or at the federal level. Betting with unregulated books puts sports bettors at risk as well as there is no guarantee that these books will honor winning wagers. Canada already has a history of offshore sportsbooks closing down operations in the country without paying back the refunds of their Canadian customers.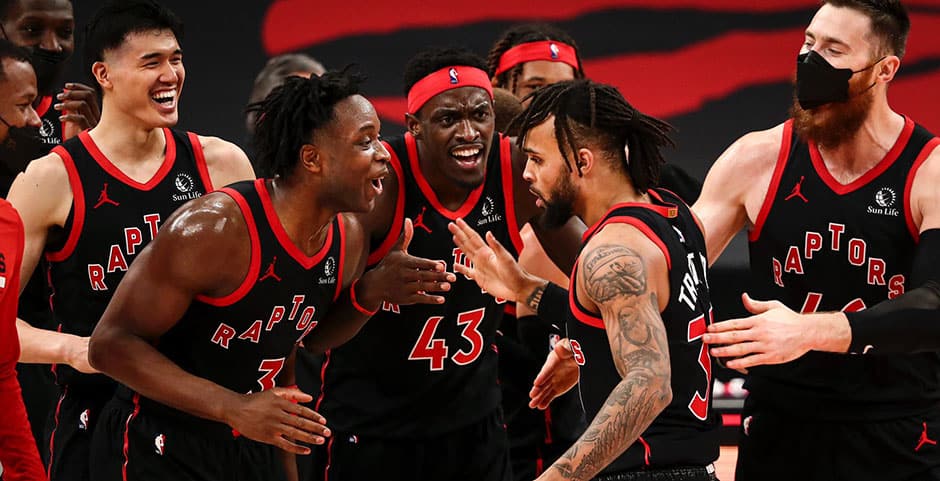 SportsBooks Poised to Enter Canada Market
Some sportsbooks operators already announced that they are aiming to offer sports betting in Canada. Among the companies that have shown interest, the biggest ones are DraftKings, theScore, Rogers, Bell, Woodbine.
As we saw when Tennessee sports betting went live, if the initial launch is successful, expect big brands to flock to Canadien provinces with favorable sports betting rules and regulations.
While DraftKings would very likely emerge as market leaders as soon as sportsbooks are allowed to go live, Canadian-based theScore also has an immense userbase within the Country and the company has already launched multiple sportsbooks in different US states under the brand name theScore Bet.
A study by PwC tried to estimate the effect of introducing single-game wagering to Canada. PwC expects that within two years of full legalization the Canadian sports betting market could reach up to 2.4 billion CAD. A different study by Deloitte Canada estimated that the Canadian sports betting market could balloon up to 28 billion CAD in just five years.
With changes coming fast and furious to Canada sports betting laws across the ten Canadian Provinces, the country's nearly 38 million residents and estimated 5 million sports bettors have plenty of questions. We address the majority of these concerns and FAQs below.