As we kick off 2023, the sports betting landscape in California is poised to change dramatically. The California sports betting market is ripe and ready for California sportsbooks. However, California voters still need to approve a sports betting bill to become a reality. If the bill is passed, California citizens can place bets on their favorite sports teams and athletes through multiple types of legal operators.
Sports betting in California will provide new sources of revenue for the state's economy and create jobs for thousands currently employed in the gaming industry. It will also create new opportunities for individuals to invest in the sports betting market, both directly and indirectly.
Despite all of the buzz around California sports betting legalization, legal California sports betting is still a ways off.
Here's where the state stands when it comes to sports bets.
California Sports Betting Legislation.
California is one of a handful of states that does not have legal sports betting. While that's unfortunate, it's not for lack of trying.
In November 2022, Prop 26 and Prop 27 were voted down by wide margins, leaving the future of California sports betting uncertain.
This doesn't necessarily slam the door on making sports betting legal, but it does mean it'll take longer than expected to legalize sports betting.
Proposition 26.
Proposition 26 was funded by a dozen tribal organizations and would have enabled in-person sports betting at tribal casinos and four-horse race tracks. Though the measure had considerable support from some, most votes (70%) were against Proposition 26.
Proposition 27.
Proposition 27, which would've made online sports betting legal, suffered a historic and massive defeat in 2022. Despite online sportsbooks lobbying in favor of the proposition, it still came in with 83% of votes cast opposed and only 17% in favor. It seems we might be a way out until betting sites become a reality.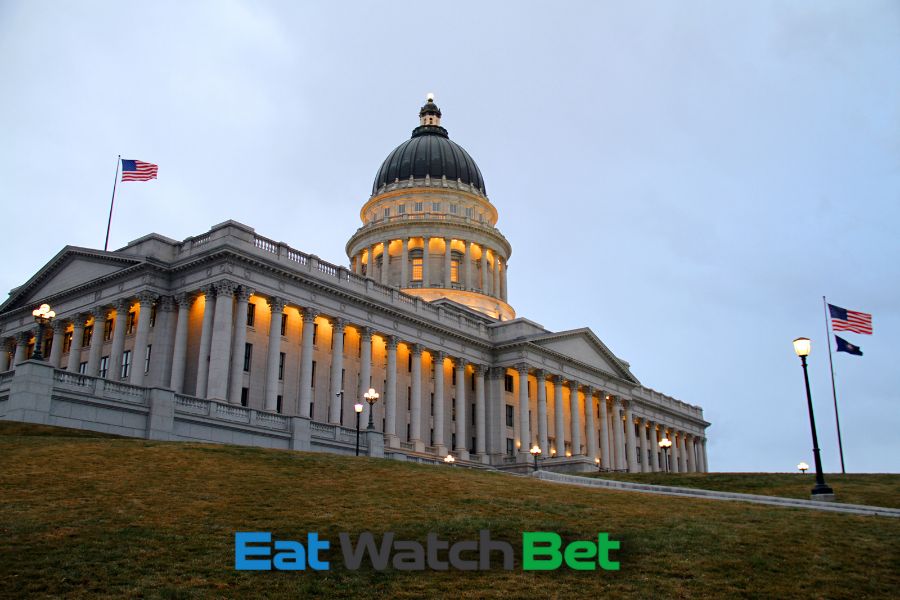 That's a great question. While we don't know if or when sports betting will become legal in California, there are several possibilities.
To legalize sports betting in California, another ballot measure must be put forth either by the legislature or the people of the state. Since a legislative solution is unlikely without successfully passing this measure, voters will have to decide.
If passed, it could take up to a year for the launch process to take place, which has major sportsbook executives hopeful for 2024.
As more and more states move to legalize sports betting, the pressure will continue to mount in California. With a successful ballot measure and quick launch process, California could be home to sportsbooks as early as 2023, but we think that's doubtful. Of course, the year is still young, but we think 2024 is a more likely candidate for California to get online sports betting sites.
With legal sports betting comes revenue.
How much revenue could California sports betting sites and retail sports betting bring in?
Regardless of when it happens, the potential for revenue generated through sports betting is enormous for the state and individual operators. Sportsbook executives are already making their moves in anticipation of what could be a massive market, and many believe that California sports betting sites will quickly become some of the most profitable in the US.
Analysts currently estimate that legal sportsbooks in California could bring in upwards of $1 billion annually, with potential tax revenue being split between the state government and local municipalities.
California's population is the largest in the US. With a wide variety of professional sports teams to bet on, it's easy to see why online sportsbooks and retail sports betting operators would be excited at the prospect of launching legal sports betting in California.
It may not be in 2023, but with continued pressure on legislators and new ballot measures put forth by citizens, we don't think it'll be too far out before sports bettors place their wagers.
Big teams present big reasons to legalize sports betting.
There are 15 professional-level sports teams throughout the state of California. That includes only the high-revenue teams and not MLS, WNBA, or NWSL.
That's 15 reasons sports fans are crossing their fingers and hoping that legalizing sports betting will prevail.
Why do major sports teams matter when it comes to sports betting initiatives?
Because online sportsbooks and retail sports betting operators love to pair up with NFL teams, NBA teams, and other major league teams. It's great for businesses as it gives them exposure and helps them reach potential bettors in the area.
This is a huge incentive for major teams to push for sports betting legalization, as it will lead to more money flowing into their own pockets. This creates a powerful coalition that could sway the vote when it comes time for another ballot measure.
So what teams would California sportsbooks love to strike deals with? Here are the 15 reasons.
San Francisco 49ers
One of the most iconic NFL teams in the country is located in California. And with the 49ers making a run to the Super Bowl last season, it's clear that sports betting would have an enormous revenue potential here. They've got a top-heavy roster that is loaded with superstars and looks like they will once again be a tough out in the playoffs this year.
Los Angeles Rams
Injuries have plagued the Rams throughout 2023, but the team is finally getting healthy and looks poised to challenge in the NFC West. With Matthew Stafford leading the charge, sports fans are crossing their fingers that the team has another Super Bowl run in them.
Los Angeles Chargers
The Los Angeles Chargers had a great 2022 season, but have had an up-and-down start to the 2023 season. With Austin Ekeler and Mike Williams, they're a dominant force and give the Chargers fan base something to be excited about. With legalized sports betting, the Chargers could become even bigger in the future.
Los Angeles Angels
The Los Angeles Angels struggled in their 2023 season and couldn't get over .500. Don't let that deter potential California betting sites from wanting to cash in on their team. They're loved throughout the state, and with Mike Trout and Shohei Ohtani at the helm, they could surprise everyone next season.
Los Angeles Dodgers
The Los Angeles Dodgers have been a major force in the MLB for years. With the recent success of Mookie Betts and Julio Urias, they are a perennial powerhouse and will remain so with their stacked lineup. It's teams like this that get sports bettors excited for mobile sports betting!
Oakland Athletics
2022 was a terrible year for the Oakland Athletics, but that happens to all teams. As they rebuild and look to the future, Oakland A's fans hope that legalized sports betting will be part of their path to success. If the state can legalize sports betting, that'll be an additional revenue stream for the team.
San Diego Padres
Another Southern California team, the San Diego Padres, had a great 2023 season - making it deep into the playoffs. With Yu Darvish and Manny Machado leading them, they've got a bright future ahead of them and will be one of the most bet-on teams in California when sports betting is legalized.
San Francisco Giants
The beloved San Francisco Giants have had a roller coaster of a few years and are looking to make a comeback. After a middle-of-the-pack 2023, they're looking to use their stars such as Joc Pederson to right the ship in 2024. Teams like the Giants are always big hits at online sportsbooks.
Anaheim Ducks
The Anaheim Ducks wish they could have a better season this year, but that doesn't mean they're not favorites of NHL fans in California. They have a handful of stars and a great organization, so when sports betting is legalized in California, they'll be ready to take advantage.
Los Angeles Kings
The Los Angeles Kings are sprinting for the NHL playoffs this year. Between Jonathan Quick in the crease and Kevin Fiala racking up points, they're sure to be contenders for the Stanley Cup. We don't have to remind you that championships bring in more sports betting revenue either.
San Jose Sharks
The 2022-2023 NHL season is still playing out for the Sharks, but they haven't lost hope yet. Despite several critical injuries, they're still in the hunt for a playoff spot. If they can make it there, legalized sports betting in California will be great news for San Jose fans!
Golden State Warriors
The Golden State Warriors are a team with a long history of greatness and they're not done yet. With superstars like Steph Curry and Andrew Wiggins, they still have the potential to make it deep into the playoffs this season - and for sports bettors, that means more opportunities to win.
Los Angeles Clippers
Another fan-favorite team in the NBA is the Los Angeles Clippers. Led by Paul George and Ivica Zubac, they're one of the top contenders for the championship this season - and when sports betting is legalized in California, fans are sure to flock to their games to place live bets at an online sportsbook.
Los Angeles Lakers
It's not just Californians that love the Los Angeles Lakers, but sports bettors around the world. With superstars like LeBron James and Anthony Davis, they have the potential to make a deep run into the playoffs this season - and when sports betting is legalized in California, everyone will be looking to put their money on them.
Sacramento Kings
Last on our list of teams that will dominate sports betting in California is the Sacramento Kings. They've been surprisingly good this season and have a chance to make the playoffs this year. With De'Aaron Fox leading them, they'll be one of the top teams in California when sports betting is legalized.
---
Online Sports Betting Alternatives.
While we're all hoping for California to make sports betting legal in the coming years, there are still some great options to bet on your favorite professional sports teams.
The big difference between daily fantasy sports and sports betting in California.
Just because you can't place a parlay bet at an online sportsbook in California doesn't mean you can't make some wagers on your favorite teams. In fact, daily fantasy sports (DFS) is a great way to do just that!
Daily fantasy sports are becoming more popular and offer players in California the chance to compete against others for real money prizes. While it may not be the same as traditional sports betting, DFS is a great way to get involved in the action and make some money.
Plus, it's more accessible than sports betting in California, since DFS can be done on your computer or mobile device and doesn't require you to travel to a physical location.
Imagine being able to place a bet online for your favorite San Francisco Giants superstar or the Los Angeles Lakers and being able to win real money without having to step into a sportsbook – that's what DFS is all about.
So even if traditional sports betting isn't available in California yet, you can still be involved with the action by playing daily fantasy sports.
Tribal casinos offer California residents options.
At tribal casinos, there is a wide selection of gaming options to choose from. Slots can be found at all 69 licensed casinos, as well as lottery games and card games like baccarat and blackjack where players face off against the house. Additionally, poker is available to play at these locations, which allows participants to bet against each other instead of the casino. Each game offers a unique opportunity to win big or simply have fun within a safe and regulated environment.
Card rooms are a hit with poker players.
At 84 licensed card rooms, players can engage in games such as poker and pai-gow where they bet against each other. In addition to these card games, card rooms also offer non-card game options like drawings but no games where players are pitted against the house.
There's always the lottery.
At approximately 23,000 retailers throughout the state, including gas stations and convenience stores, individuals can purchase scratchers and enter drawings for games like MegaMillions and PowerBall.
Horse racing is a lot of fun.
Horse racing can be enjoyed at four private horse racing tracks, five racing fairs, and twenty-three simulcast locations within the state where bets can be placed while watching the race on television. Additionally, individuals may place a bet from anywhere with online advance deposit wagering.
Charitable wagering.
Nonprofits can organize card nights and raffles for charitable causes, while cities and counties may grant permission for bingo games to be held for the same purpose.
---
California Sports Betting FAQs
Ever since Proposition 26 and 27 came onto the ballot in 2022, California sports bettors have inundated us with questions about online sportsbooks and legal sports betting in general.
Since it's such a hot topic and everyone wants to know what betting sites will pop up first, if and when legal sports betting makes it to the state, we've decided to pull together a comprehensive list of FAQs to make sure all the bases are covered.
Here are some frequently asked questions about online sportsbooks in California.
Is sports betting legal in California?
Not at this time. There has been a push for the legalization of sports betting in California over the past few years, but no legislation has been passed. As of now, all forms of sports betting are illegal in California. That said, some online offshore sportsbooks accept players from California and are willing to take bets from them. However, this is not recommended as it is not regulated.
Is DFS legal in California?
Yes, somewhat. California has no regulations governing daily fantasy sports, but the state does allow it. Despite the lack of direct mention of fantasy sports in state laws, all major DFS companies serve customers 18 or older in California without any issues regarding local authorities.
Can I use DraftKings if I live in California?
Yes, DraftKings DFS is available in California. However, the DraftKings sportsbook is unavailable in California as the state has yet to legalize sports betting.
Is FanDuel available in California?
Yes, FanDuel DFS is available in California, just like DraftKings. However, the FanDuel sportsbook is unavailable in California as the state has yet to legalize sports betting.
Are there sportsbooks in California?
Not yet. Sports betting is not currently legal in California. However, the state legislature is working towards legalizing the activity soon.
What sportsbooks can I use in California?
There are offshore online sports betting sites where you can create a sports betting account, but we don't recommend them. Sure, they're licensed in whichever country they're from, but there's no guarantee that your winnings would be safe or that you'd have any recourse if something went wrong.
Can I play at an online sportsbook from another state?
No, you can't. Online sports betting sites are tied to the state you are physically in, so if you're in California and want to bet on sports online, you'll have to wait until the state legalizes it.
To bet online at sports betting sites, you'll have to travel to a state that has legalized sports betting and where the sportsbook operates.
Are casinos legal in California?
There are only tribal casinos in California at this time. At the 69 licensed tribal casinos, players can enjoy slots, lottery games, and card games such as baccarat and blackjack, where they bet against the house. Additionally, they can participate in games like poker, which involves players betting.
Do tribal casinos offer sports betting?
Unfortunately, tribal casinos do not offer sports betting yet. However, they are keen on the concept and have expressed interest in potentially offering sports betting once it is legalized.
Will I be able to bet on college games in California?
We sure hope so! However, at this time, the legality of college sports betting in California remains a grey area, and it's not yet known whether or not the state will allow it.
What is the legal gambling age in California?
The legal gambling age in California is 18 for all forms of gambling. However, since most tribal casinos serve alcohol in their establishments, they usually won't let anyone in under 21.
Will I have to pay taxes on my winnings?
Yes, all gambling winnings are taxable by the IRS, so you'll need to keep track of your earnings and report them correctly on your taxes. And don't think for a minute that California will legalize online gambling and not get their cut. We just don't know what percentage that'll be yet.
How can I stay up to date on California's gambling laws?
As the leader in online gambling news and information, we recommend you check out our page on the latest California Gambling News for updates. We also suggest subscribing to our newsletter, which will keep you informed of any changes to California's gambling laws. We'll be the first to let you know as soon as there is movement.
Want updates about California sports betting?
We're continuously following any sports betting initiatives in the state and we'll keep you updated as soon as there's any news.
While we don't think California will be legalizing sports betting or online gambling anytime soon, we do think that the tribal casinos and major players in the sports betting industry are having conversations about legal sports betting options in the state.
While you won't find a California sportsbook anywhere, just yet, we'll keep you posted.