Did you know that Ohio goes live with sports betting on January 1, 2023? After a long wait, dedicated fans of the Bengals, Browns, Cavs, Guardians, and Reds will now be able to wager on their favorite teams legally! This is outstanding news for a state that has a storied sports tradition like Ohio.
Caesars Sportsbook is one of the biggest names in the gaming industry, and they're pulling out all the stops to give new sports bettors in Ohio the best promotions. Check out all of the blockbuster promotions that Caesars Sportsbook is offering new Ohio bettors.
Featured Caesars Offer for Ohio Launch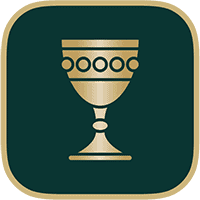 Get Up To $1,500 Bet Credit On Caesars
Use Promo Code: BV1BET
Caesars Cavs Promos for Entire Month of January
To celebrate sports betting going live in Ohio, Caesars is offering 2 amazing promos for the entire month of January. Both of these incredible deals involve the Cleveland Cavaliers, so they're sure to be a big hit in Ohio!
We highly recommend both of these promos to any sports bettor in the Buckeye State. Both of these will either help build your bankroll or will add to your overall enjoyment of watching the Cavs!
On both of these offers, make sure to read the fine print to ensure your eligibility. Let's take a look at these 2 promos below.
Double Digit Wins Promo: Get $5 Bet Credit for Each Cavs 10+ Point Wins
Here's an insanely lucrative promo that Cavs fans within the state of Ohio will absolutely love! For the entire month of January, folks in Ohio who opt into this promo will receive a $5 bet credit every time the Cavaliers win by 10 or more points. How cool is that?
Just how often will the Cavs win by double digits in January? That remains to be seen, but they've already done that 4 times in December. With newcomer Donovan Mitchell lighting up the scoreboard, Cleveland could go on a killer run in January.
Why not cash in when the Cavs win big? Opt into this promo to reap the rewards when this happens. Make sure to opt-in to this deal before January 2nd at 7 PM.
Ultimate Cavs Fan Experience: Enter for the Chance to Win Free Cavs Tickets
The only thing better than winning a bet is being there in person to watch it happen! With this promo from Caesars, new sports bettors in Ohio can do just that. All that's required is to opt-in and win a Same Game Parlay with the longest odds.
The bettors who win Same Game Parlays with the 10th longest odds or better will automatically receive a prize. The top five will win (2) tickets to various Cleveland Cavaliers games between February 11 and March 15, 2023.
Folks who come in 6th to 10th place will receive merchandise gift cards that range from $150 to $250, respectively. That's a pretty sweet deal just for winning a longshot Same Game Parlay!
Caesars Promos From January 1st Through January 4th
When sports betting first goes live in a new state, the best time for gamblers to take advantage of promos is during the first few days. Caesars is going to great lengths to reward its new customers in Ohio.
They're pouring the love on thick during the first 4 days after the launch by offering 10 incredible promos for all new sports bettors in Ohio. Check them out below.
January 1st Promos from Caesars
There are 3 terrific promos available on opening day in Ohio. The first one involves the NFL game between the Browns and the Commanders. All you have to do is place a bet of at least $25 on the point spread before the game, and you'll get a $5 Bet Credit for every touchdown that's scored in the game!
The second promo for New Year's Day is another no-brainer! Get a 100% profit boost token to use on any NFL bet on January 1st. There's no fine print with this one.
The last promo of January 1st is nothing fancy, but it's still worth opting into if you like parlays. Place any 4-leg parlay with minimum odds of +400 and receive a 33% boost token! What a deal!
It's a Sports Smorgasboard of Promos on January 2nd
Caesars has something for everyone on day two of their Ohio promos. Folks who want some action on the CFB bowl games can get a $10 Bet Credit just by placing any $20 college football bet! That's incredible!
NBA bettors can also get in the game with a 100% Profit Boost Token. This can be used on any NBA bet on January 2nd and is a great way to add to your bankroll.
Lastly, Caesars didn't forget about the incredible Monday Night Football matchup between the Bengals and the Bills. Place a Same Game Parlay on this game with +300 odds or greater and get a 50% token!
NHL and NBA Promos on January 3rd
NHL fans will love the Profit Boost promo on January 3. After opting in, folks will receive a 100% Profit Boost token to use on any NHL game on that night. More profit is always a beautiful thing!
Folks who love betting on the NBA can enjoy a $10 Bet Credit on this day. All that's required is a $25 wager on any NBA game on January 3.
Promos End With a Bang On January 4th
The Cavs have an iconic matchup with the Suns on January 4th, and Caesars has the perfect way to add a little more sizzle to your action. Place a $50 bet on the point spread for either Cleveland or Phoenix. If your bet wins, Caesars will match your star player's point output with Bet Credits.
Cavs bettors will get Donovan Mitchell for this promo. Suns bettors will get Devin Booker. Given that each player averages more than 27 points per game, both sides could score big with this deal.
The final promo is a 33% Same Game Parlay Token. Simply place any parlay with at least +300 odds on January 4th, and you'll receive 33% more profit!