Friday's NBA slate gives us a pivotal Game 3 matchup as the Chicago Bulls will host the Milwaukee Bucks at 8:30 Eastern Time on ABC. The Bulls were able to pull off an upset on the road in Game 2, which tied the series up at 1-1.
The biggest headline heading into Game 3 has to be the Kris Middleton injury. The Bucks scoring dropped by nearly 5 PPG without Middleton in the lineup this season and they went 7-9 overall with him out of the lineup.
If you are looking to bet a Bucks prop based off the Middleton injury, Grayson Allen's scoring average nearly doubled in the games he played without Middleton. Be careful with Giannis, Lopez, and Matthews, as all three saw their scoring production dip significantly with Middleton out of the lineup.
Will Giannis and the defending champs get back on track, or will Demar DeRozan lead the Bulls to another surprising victory? Here are our best bets and prop bet picks for Game 3 of Bucks vs Bulls.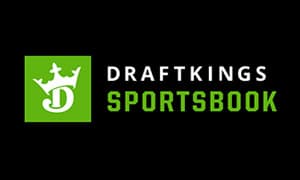 Get $150 in Free Bets at DraftKings
Promo Code: EWB | Offer Details
Best Bet for Bucks at Bulls: UNDER 222.5
Best Available Odds: -110 at PointsBet
We wanted to play the Bucks in this spot because we think they will bounce back nicely. However, we aren't able to quantify how much Milwaukee will miss Khris Middleton. It was announced yesterday that the 3-time All-Star will miss at least 2 weeks with a sprained MCL.
Middleton is Milwaukee's second-best scorer and one of their best three-point shooters. Because of this, the Bucks will look to slow the game down and get the ball down low to Giannis Antetokounmpo as much as possible. The slower pace should result in fewer possessions and fewer points for the Bucks, which should help our case for the Under.
Speaking of pace, Chicago doesn't play as fast as you might think. The Bulls rank 17th in the league in possessions per game (101.5). Chicago also only ranks 13th in fast break points, which is surprising since they have two incredible guards in DeRozan and Zach LaVine.
There are also some strong trends that favor the Under. During the last 6 meetings between these two teams, the Under is 5-1. Also, over the Bulls' last 25 games, the Under is 17-8. We think the scoring tops out at about 215 tonight!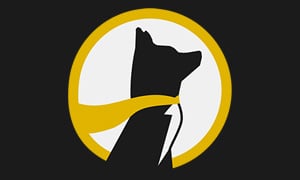 NBA Playoffs Offer: $100 in Free Props at Underdog
Use the Promo Code BAR
Best Player Props for Bucks at Bulls
With Middleton being out, it's kind of tough to pick a side in this Game 3 matchup. A better option is to try to find some value in the props market. Here are our two favorite props for Game 3.
Giannis Antetokounmpo UNDER 6.5 Assists
Best Available Odds: +112 at FanDuel
With Middleton on the shelf, even more of the scoring burden is going to be put on Giannis. "The Greek Freak" is not going to be passing the ball nearly as much in this game. The line also looks to be a bit inflated, as Giannis only averaged 5.8 assists per game this season.
Sure, Giannis racked up 9 assists in Game 2, but during 67 regular-season games, he stayed Under 6.5 assists in 43 of them. We think Giannis has a much better chance of scoring 40 points than he does of going over this assist total tonight. The plus money is just icing on the cake.
Alex Caruso OVER 1.5 Steals
Best Available Odds: -105 at BetMGM
Caruso is one of Chicago's best defensive players, as he is second on the team in steals per game (1.74). Due to the Middleton injury, the Bucks will have to rely on some of their bench players to play more minutes. This should give Caruso more opportunities to create turnovers in the backcourt.
Milwaukee isn't great at protecting the basketball. They turn the ball over 13.5 times per game, which ranks 12th in the league. We could see Caruso getting a couple of steals before halftime, so take the Over. Best of luck with all your Friday NBA action!
Live Odds for Bucks at Bulls | Friday, April 22
Live Odds for Bucks at Bulls
As you can see above with our live odds tool, the best place to bet on the Bucks is currently at FanDuel. The best place to bet on the Bulls is currently at PointsBet. The total is holding steady across the board at 222.5.
The Bulls might be the side to bet in this one. Chicago was 13 games above .500 at home and 3 games below .500 on the road this season. The were also +9 ATS at home and -4 ATS on the road. Meanwhile, the Bucks were 2 games under .500 with Middleton out of the lineup and were 6-6 straight up on the road during their title run last postseason.