Week 6 of the NFL season concludes with an AFC West showdown between the Denver Broncos and the Los Angeles Chargers. It may still be early in the season, but this matchup could go a long way toward determining who will come out on top in a division that's loaded with talent.
Denver comes into this game at 2-3 and the offense has yet to live up to all of the offseason hype. Los Angeles has won two in a row after dropping two straight to Kansas City and Jacksonville. So, without any further delay, let's get to our best bet for Monday Night Football.
Featured Sportsbook Offers for Monday Night Football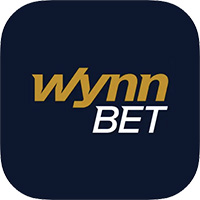 Bet $100, Get $100 Free
Promo Code: XEWB4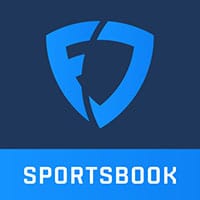 $1,000 No Sweat First Bet
No Code Needed
Denver Broncos @ Los Angeles Chargers
The Broncos were 2-1 before falling in back-to-back games at Vegas and then last week at home to Indianapolis. Last Thursday, the Broncos lost one of the most boring games in recent years 12-9. That was four hours of our lives we'll never get back (lol).
Russell Wilson still does not seem to have the offense running on all cylinders and Denver has a mediocre run game to go with it. Wilson's stats are less than stellar, as he's only thrown for 1,254 yards and 4 touchdowns to go along with 3 interceptions. The loss of Javonte Williams at running back has hampered this anemic offense even more.
Luckily for Denver, the defense has been what has kept them in most games this season. They are 4th in the league with 17 sacks to date. Standout linebacker Bradley Chubb leads the team with 5.5 of those sacks and has also forced two fumbles. Safety Caden Sterns leads Denver with two interceptions.
The Chargers are just 3-2 after 5 games and could be judged as a disappointment. They were the preseason darling of most analysts to make a Super Bowl run and have not looked like that just yet. Even in their 2 recent wins over Cleveland and Houston, they have only won by an average of just 6 points.
Austin Ekeler has begun to show some of his capability over the last 2 games but the absence of Keenan Allen has been hard for the offense to deal with in the passing game. Mike Williams has stepped up in Allen's absence with 28 receptions for 392 yards and 2 touchdowns. Justin Herbert has played well despite a painful rib injury and has thrown for 1,478 yards and 10 touchdowns.
Live NFL Week 6 Odds for Broncos at Chargers
Best Bet: Chargers -4.5
As we talked about the Chargers winning their last 2 games by an average of 6 points, we failed to mention that both of them came on the road. We believe at home here, against arguably the worst offense in the league, the Chargers will win by double-digits. Los Angeles has the balance on offense to keep Denver's defense guessing.
We will admit that the line does seem like a bit of a trap but if it is, so be it, as we are done backing these horrible Broncos. We just don't see how Denver solves their offensive issues in only a week's time. Lay the points!
ATS Betting Trends for Broncos at Chargers:
LAC is 8-3 ATS in their last 11 vs. AFC West.
Home team is 5-0 ATS in their last 5 meetings.
Denver is 0-5 ATS in their last 5 road games.
Denver is 1-7 ATS in their last 8 vs. AFC.