The Big Ten Tournament tips off on Wednesday, March 8th at 6:30 PM Eastern, with Ohio State taking on Wisconsin. Minnesota will face off against Nebraska in the later stanza at 9 PM Eastern. Both games can be seen on Big Ten Network.
The Purdue Boilermakers are heavily favored to win this tournament. They're priced at +185 over at FanDuel Sportsbook. The closest team to the Boilers is the Indiana Hoosiers at +440. Check out our best bets to win the Big Ten Tournament below. Good luck!
Featured Sportsbook Offers for March Madness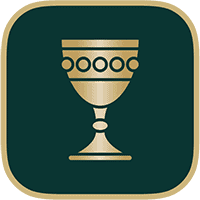 Bet $1,250 on Caesars
Promo Code: BVFULL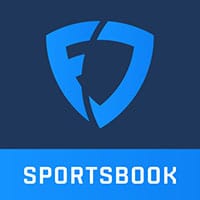 No Sweat First Bet of Up to $1,000
Win or Get Bonus Bets
Best Bet: Michigan State Spartans
Best Available Odds: +650 at FanDuel
Tom Izzo, as always, has his Spartans playing their best ball as they head into March. They are coming off back-to-back wins over Nebraska and Ohio State. They finished 4th in the league and will likely face Iowa, who handed them their last loss of the season on the road.
They would then get Purdue in a chance to finally take down the #1 team in the conference. They fell just short at home earlier this season as Zach Edey made a game-winning bucket.
The story for the Spartans is all about the 3-point line. They rank 1st in the Big 10 in 3-point shooting percentage and rank 1st in defending the 3-ball. If they are clicking, they will make it rain with shots beyond the arc all tourney long.
Tyson Walker is shooting almost 43% from long range and averaging 14.8 points per game to lead the Spartans. Walker, alongside Joey Hauser, who has finally seemed to be in a comfort zone in East Lansing, is combining for the majority of the success the Spartans are having from beyond the arc.
Hauser is shooting 45.9% from distance and averaging 14 and 7. The Spartans have what it takes and are a decent value at the price here.
Value Bet: Maryland Terrapins
Best Available Odds: +900 at FanDuel
The Terps are having a very balanced season across the board in the statistical categories within the Big 10. An 8-0 start of the season had some heads turning, but they came back to Earth and finished at 20-11.
Losses on the road to Penn State and Ohio State left the Terps with a sour taste in their mouths as the regular season ended. That said, they did defeat the last 3 ranked opponents they faced. They have the ability to beat anyone in this league and have a very possible path.
They will face the winner of Minnesota/Nebraska, who they should handle. They would then get Indiana, who they beat in their lone matchup this season and who has not been playing their best lately. That could set up a semi-final fight with Northwestern, another team they defeated in their lone meeting.
Jahmir Young is the engine that makes this Maryland train run. He is averaging over 16 points, 3 assists, and almost 5 boards per game. Unlike the Spartans, Maryland does not rely on the 3-ball much, and with good reason.
They are barely shooting over 32% from distance. They rank 31st in both offensive and defensive adjusted efficiencies and will use this balance to make a run.
Value Bet: Illinois Fighting Illini
Best Available Odds: +1300 at Caesars
The Illini are similar to the Terps in terms of their path to the finals. They will need to beat a PSU team that has already defeated them twice this year, but it is never easy to beat a team 3 times in a season.
They would then face Northwestern, with who they split their series this season. Terrence Shannon Jr and Matthew Mayer are the 1-2 punch that has driven this Illini team all year. They have been combining for 30.1 points and 10.1 boards per game.
As a team, they are tops in the conference in shooting inside the arc and defending teams in the arc as well. They are also a better-than-average offensive-rebounding team. If they are to be successful in this post-season tourney, it will need to be from all their work inside the arc and in the paint on the offensive end.