It is March, and before we have our main course dished to us on Selection Sunday, we have Championship Week to serve as the appetizer. I am a sucker for these mid-major tournaments and seeing bids get stolen by teams that are 2 games over .500. However, in this article, we are going to dive into the Big 10 Conference Tournament and hand out our best bets, best values, and longshot selections.
This is also the time to hone in on who you think is going to be able to make some noise in the NCAA Tournament and who is going to be susceptible to the early exit at the hands of those mid-major winners. Can one of the bubble teams in the Big 10 make a run and punch their ticket? Is there a chance one of the teams outside of the bubble steals a spot in the tournament?
We will share our three favorite bets, but let's start by looking at the current odds for the Big 10 Tournament.
Big 10 Tournament Odds
Latest Odds from DraftKings Sportsbook
| Big 10 Team | Tournament Odds |
| --- | --- |
| Purdue | +220 |
| Illinois | +350 |
| Iowa | +400 |
| Wisconsin | +700 |
| Ohio State | +900 |
| Michigan | +1100 |
| Rutgers | +2000 |
| Big 10 Team | Tournament Odds |
| --- | --- |
| Michigan State | +2500 |
| Indiana | +4000 |
| Northwestern | +10000 |
| Maryland | +10000 |
| Penn State | +20000 |
| Nebraska | +30000 |
| Minnesota | +50000 |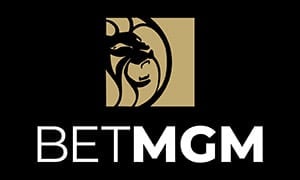 Bet $10 on Any Game, Get $200 Free at BetMGM
If either team makes a 3!
The odds at the top are too short to play any of the teams at the top of the Big 10. The conference is simply too deep, and you could make an argument for any team outside of the bottom five here. Michigan has arguably the best roster in the conference, will get their coach back, and are coming off of a major win against Ohio State. They are the 9 seed, and could be Illinois' reward for earning the tournament's #1 seed.
Unlike the ACC Tournament, where we saw a #2 see with +800 odds, there are sportsbooks with 5 Big 10 teams with odds better than +1000. With that in mind, here are three teams with longer odds we think are worth backing in the Big 10 Tournament:
Best Value Big 10 Tournament Bets: Rutgers and Michigan State
Best Available Odds: Rutgers at +2000 on FanDuel and MSU at +2500 on DraftKings
Rutgers is in a great spot for bettors with a double bye and odds outside of +500. They need just two wins to get to the final and yes, I know they are not playing at the RAC where most of their success has come. However, they are also not playing on the road either.
Books giving out March Izzo at +2500? Sign me up! This is when Izzo and the Spartans shine, especially when people count them out as contenders. I love the value we get here.
Best Longshot Big 10 Tournament Bet: Indiana
Best Available Odds: +4200 at BetMGM
The Hoosiers get the initial bye before squaring up with Michigan for the right to face an Illinois team that will have a decent layoff after winning a share of the Big 10 regular season title on Sunday. This is an Indiana team that is 20th in the country in defensive adjusted efficiency and has a guy that can put the team on his back in Trayce Jackson-Davis. As dangerous as Michigan is, you are getting +4000 odds with Indiana, vs +1100 with Indiana, and these teams are seeded 8 and 9, respectively.