BetMGM Now Live in Washington DC
One of the biggest names in sports betting has thrown its hat into the ring in our nation's capital. The Washington D.C. sports betting market went live a little over a year ago, and there are now three mobile betting apps for sports bettors to choose from. It only took BetMGM about four months to launch in the D.C. market after submitting their application back in February.
Biggest Loser Now that BetMGM is Live in D.C.: GambetDC
GambetDC has had a bit of a monopoly on the majority of sports bettors in Washington D.C. That is no longer the case with BetMGM now on the scene. GambetDC has a reputation for charging more than the standard amount of vigorish on most bets.
With BetMGM now serving the D.C. area, GambetDC may be forced to lower their juice to risk losing too many customers. In the past, GambetDC has charged a standard juice of -118 instead of the normal -110 that most sportsbooks offer. This 8% premium makes it very difficult for sports bettors to turn any type of true profit.
Biggest Winners in the Deal: Baseball Fans and Bettors
Washington Nationals fans will benefit a great deal from BetMGM coming into the D.C. market. BetMGM will open a sportsbook later this year inside Nationals Park. According to an MGM press release, the deal is a joint venture between MGM Resorts and Entain (an international sports gambling company that is traded on the London Stock Exchange).
Baseball fans can enjoy betting at the new sportsbook later this summer by either betting in person or via the mobile BetMGM app. How cool will it be for Nationals fans to get to put a few bucks down on the hometown team before grabbing a dog, a beer, and their seat? All other MLB fans will surely be jealous!
BetMGM should be able to add plenty of clients by joining in partnership with the Washington Nationals. One of BetMGM's rival sportsbooks, William Hill, has had a similar onsite set up at Capital One Arena (home of the Washington Wizards and Washington Capitals) since August of last year.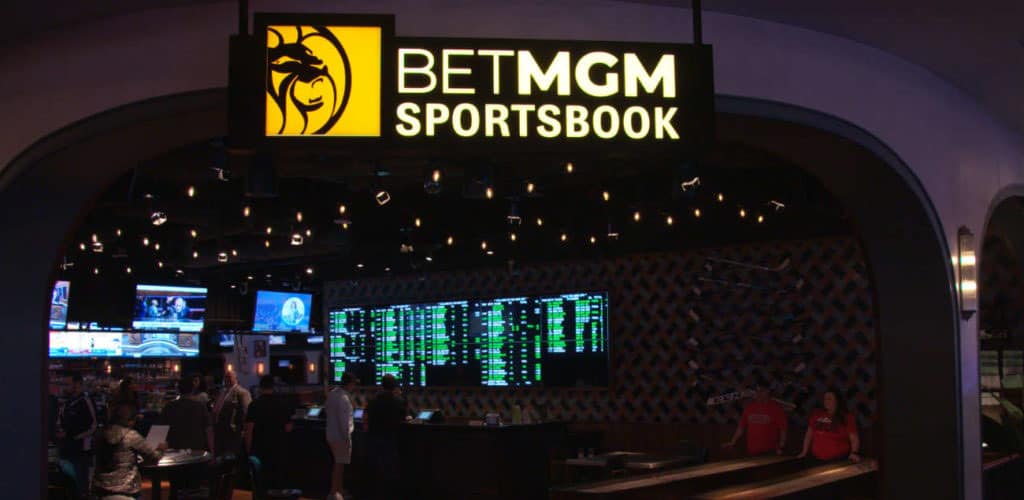 BetMGM is Already a Big Name in Washington D.C. Area
BetMGM may have only been open in D.C. for a few days, but they already enjoy a stellar reputation in the area. BetMGM operates one of the few legal sportsbooks in the state of Virginia. Virginia residents who are already comfortable with BetMGM will be able to wager in D.C. when they are traveling to and from work.
Also, MGM Resorts has one of their crown jewel properties in Maryland, MGM National Harbor. The resort opened back in December of 2016 and is only a few minutes away from D.C. Lots of loyal MGM patrons will flock to Nationals Park to check out the new sportsbook.
Sports Betting to Launch in Maryland in a Few Months
Sports betting is expected to go live in Maryland sometime prior to the start of the 2021 NFL season. There has been no date set yet but some folks have said the World Series is a key date for the state to launch. Plenty of Maryland residents will get to try out the new BetMGM sportsbook at Nationals Park.
Maryland is expected to have as many as 60 mobile sports betting operators. This would be a huge win for Maryland sports betting residents because that vast number of mobile apps should make for lucrative sign-up bonuses.
BetMGM Not Available to Entire D.C. Area Yet
GambetDC, which is run by the D.C. Lottery, still has a leg up on BetMGM because it is still the only sportsbook that is offered throughout the entire district. BetMGM, like William Hill, can only offer mobile sports betting to customers that are within a two-block radius of the stadium. This means that sports bettors in Washington D.C. will likely have to drive to be able to wager with BetMGM.
Some sports investors will be happy to travel to BetMGM because of the aforementioned sky-high vigorish charged by GambetDC. William Hill has been able to do nearly three times the revenue of GambetDC even though its mobile app is limited to the two-block radius. Just imagine how well BetMGM and William Hill can do in D.C. if they are eventually able to offer their mobile app to the entire district!
Upcoming Audit Could Change the Rules
An upcoming audit on D.C.'s sports betting results could change the old rules and allow all D.C.-based sportsbooks (not just GambetDC) to offer their mobile apps to anyone within the district. The audit was originally scheduled to take place in early May but had to be rescheduled due to an error. The audit could be completed by the end of June.
Browse Latest Articles