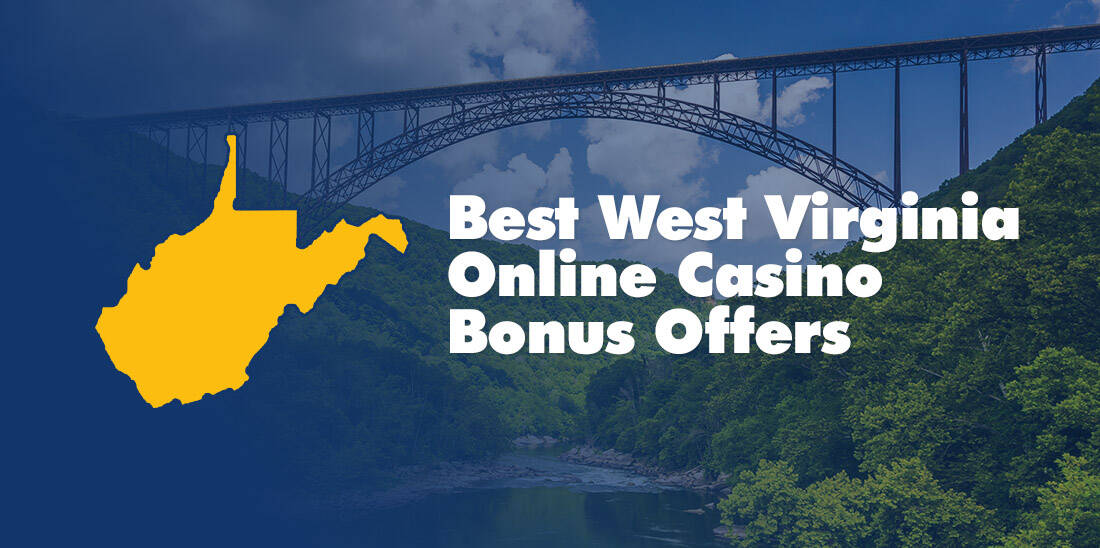 The first legal real-money online casinos launched in West Virginia in July 2020. The industry has changed considerably since then, and WV gamblers now have access to the industry's top apps including Caesars, BetMGM, and BetRivers. With every new operator comes a new set of promotions, and finding the best offer seems to get more and more challenging. Here are our picks for the best (and worst) casino bonus offers for June.
Best Casino Bonus Offer for West Virginia: Caesars
The best casino bonus offer in West Virginia is at Caesars! Folks in the Mountain State who are fond of casino games can take advantage of the most lucrative deposit bonus in the whole industry. For a limited time, Caesars is offering a 100% Deposit Match up to $2,000 for first-time players in West Virginia!
All we can say is wow, that's a whole lot of free money! Plus, Caesars is also giving away $100 gas cards to new players! It doesn't get any better than free money and free gas!
Here's how to claim the Caesars Casino bonus offer. Simply head over to Caesars and register for a new account. The signup process is quick and easy, as it is only three pages long.
Before completing your registration, make sure to enter the promo code BAR when prompted. Then make your first deposit and Caesars will credit your account with that amount as Bonus Play. The maximum bonus amount is $2,000.
One thing to remember is that once you receive your Bonus, you have 7 days to use it. Any unused bonus dollars will be forfeited after 7 days. Also, keep in mind that the rollover requirements for this bonus offer are 15x on Slots, 30x on Poker, 75x on BlackJack, and 225x on both Baccarat and Roulette.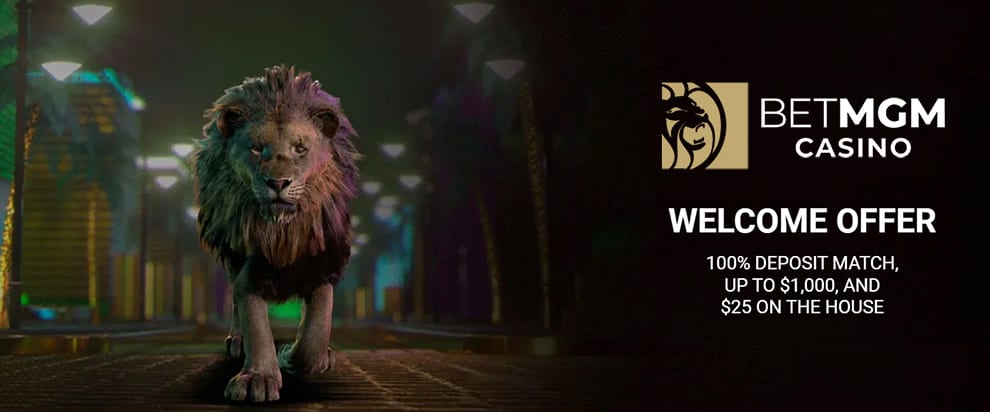 Best Overall West Virginia Casino App: BetMGM
As of June 2022, BetMGM is our pick for the best overall casino app in West Virginia! BetMGM may be known as the King of Sportsbooks, but they are also one of the best online casinos in the gaming industry. Here are a few things that West Virginia residents will love about the BetMGM Casino app:
User Friendliness: The BetMGM app is easy to use for both veteran casino players and newbies alike. The app also loads quickly and allows for you to quickly switch between casino games. You can tell that BetMGM spared no expense when creating their casino app!
Variety of Games: BetMGM isn't a one-trick pony when it comes to casino games! Gamblers in West Virginia can enjoy a plethora of options at BetMGM including 168 Slot Games, 8 Blackjack Games, 8 Roulette Wheels, and 3 different types of Video Poker! No matter what your favorite casino game is, you are sure to find it at BetMGM!
Outstanding Loyalty Program: Casino players in West Virginia can opt into the BetMGM Rewards program. This will also automatically opt them into the loyalty program for MGM Resorts. This will allow players to accumulate reward points at a much faster rate! Rewards points can be cashed in for free stays at any MGM resort, free concert tickets, room upgrades, and more!
Best Offer Terms: BetRivers Casino
If you're searching for the best bonus offer terms in West Virginia, BetRivers Casino is where you need to sign up! For a limited time, BetRivers is offering a 100% Deposit Match up to $250!
The best part about this offer is BetRivers Casino's rollover requirements, which are the lowest in the industry at only 1x! Most casinos make you bet anywhere from 15x to 35x the bonus amount before requesting a withdrawal. If you are a gambler that prefers table games, you may have to risk your bonus 225 times before being eligible to withdraw any of the funds.
BetRivers also allows players 30 days to meet the 1x rollover requirement. To put this into perspective, players have 14 days to meet the Caesars rollover requirement, which can range from 15x on slots to 225x on baccarat.
The 1x rollover requirement and 30 day grace period are by far the most player-friendly terms attached to a casino promotion in the state of West Virginia! For further a complete breakdown of the terms attached to this offer, check out the BetRivers Terms and Conditions page.
Available Casino Games in West Virginia
If you're a resident of The Mountain State and new to the online casino world, you may be wondering just what all games are offered. Here is a quick list of the most popular casino games in West Virginia along with a little more information on each game. Each of these games can be found on every app featured on this page, and your bonus can be used to play all of these games for free.
Slots
The most popular type of casino game in West Virginia is slots! Slots are easy to play and each online casino within the state offers a ton of different options! A nice thing about slots is that they can fit any budget, from low roller penny players to high-rolling $1,000 per spin whales!
Table Games
Table games are also available for gamblers in West Virginia. The most popular table game is Blackjack, where the stakes can vary from 10 cents per hand to $21,000 per hand. Roulette is the next most popular table game and the stakes are anywhere from 10 cents to $5,000.
Video Poker
West Virginia gamblers can also enjoy Video Poker on any of these online casino apps. Gamblers can play for as little as 30 cents per hand or as much as $500 per hand. Video poker is traditionally the easiest casino game to win on, but payouts tend to be considerably lower than most other games.
Live Dealer
West Virginians can also participate in table games with a live dealer. Lots of people prefer a live dealer because it makes them feel like they are in a real casino. Most online casinos in West Virginia offer Blackjack, Baccarat, and Roulette with live dealers. You will find live dealer games in the main menu of both the website and app.