My oh my, what a week in the golf world as we head into the 3rd of 4 Majors this weekend. The LIV Golf League began play and enticed a handful of notable PGA Tour players to jump ship and cash in on the enormous money being offered. Dustin Johnson, Phil Mickelson, and Bryson DeChambeau were the most notable stars to make the jump to the Saudi-backed upstart league.
At the RBC Canadian Open, Rory defended his title and had some choice words for the LIV league and the defectors. With the LIV players being eligible to play in majors, the US Open will host the 1st major with golfers from the PGA competitor.
Just as every US Open, Brookline is setting up to have some incredibly thick rough, lightning-fast greens, and narrow fairways that will make our favorite pros look like the common weeknight league player. It is the official summer starter for golf and an opportunity for someone to etch their name in the history books as 2022 US Open Champion.
Let's dive into some plays we are looking to make some units on this week/weekend. For more US Open info, check out our Best Bets.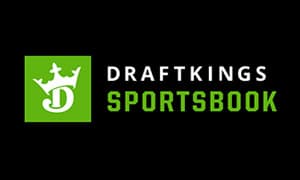 Deposit $25 to Get $100 Free at DraftKings
With Offer Code USOPENBV1.
Xander Schauffele OVER Cameron Smith & Scottie Scheffler
Best Available Odds: +175 at DraftKings
Xander has competed in 5 straight US Opens and has had a worst finish of 7th. He finished 3rd, 6th, and 5th twice in the other 4 starts. Xander seems to be at home when playing the US Open.
Cam Smith has had the best finish of 38th and missed the cut in 2 of his last 4 US Open starts. Scottie Scheffler has been up and down at the US Open in his last 3 starts.
Scheffler does have a 7th place finish but also a missed cut and a 27th finish previous to that. Xander's continued dominance in this event gives us confidence he will finish ahead of both Cam and Scottie.
Top 20 Finish: Louis Oosthuizen
Best Available Odds: +210 at FanDuel
One of the inaugural LIV League members is one that has 3 top 10 finishes, and 2 other top 25 finishes in his last 5 US Opens. Louis seems to always find himself in contention in the majors, especially the US Open. We expect more of the same in this one and at +210 odds, we would have to be crazy not to back him here.
Top 40 Finish: Brian Harman
Best Available Odds: +165 at FanDuel
Harman has finished no worse than 38th in his last 4 US Opens. He has also finished inside the Top 40 in 4 of his last 5 events this season.
Most recently, Harman finished 18th at the Memorial. He is also 40th in bogey avoidance which will play a big part in this tournament. This is one of our favorite plays on the board and we were a bit shocked at the nice +165 odds!