We are kicking off the week with a two-game NBA slate featuring Philadelphia trying to snag a commanding 3-1 lead in Atlanta before traveling home and the LA Clippers hosting the Jazz in a must-win spot before the series continues back in Utah. Let's get right into it! As a reminder, you can shop the latest odds to find the best line under each breakdown.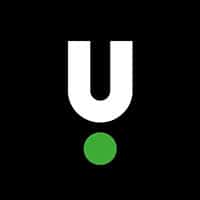 Get $40 in Free Bets for Tonight
Register at Unibet to receive $40 in free bet vouchers!
Philadelphia 76ers at Atlanta Hawks – Pick: Philadelphia –3.5
Best Odds for 76ers at Hawks - 6/14/2021
The Hawks expected a better outcome in game three, but the big three of Philadelphia was simply too much for Atlanta. The Trey Young-led home team lost game three 127-111 to Philly, snapping a 13-game home win streak. While many would expect a bounce back in game five, we are just skeptical if this Hawks team has enough talent to hang with Philly, especially after losing De'Andre Hunter to season-ending surgery.
Joel Embiid is carrying the Sixers averaging 35.3 points on 53.3 percent shooting, while Tobias Harris averages 21.3 points on 60.4 percent shooting through three games. Those are incredible stats, but the big story of game three was Ben Simmons stepping it up offensively.
Simmons finally started to use his size to exploit the easy scoring opportunities. He has a pass-first mentality offensively, but with him becoming a legitimate scoring threat the Sixers get another strong weapon they can use against Atlanta. Simmons finished the game with 18 points, 7 rebounds, and 4 assists. We would expect more of the same in game five.
Locking Down Trey, Making the Bench Step Up
Defending Trey Young was a key priority of the Sixers coming into the series and besides game one they did a tremendous job of slowing down the young Atlanta star. Besides the already mentioned Simmons, Matisse Thybulle also did a great job defending him. Young simply had nowhere to go in game three and the Atlanta offense seemed to lack any kind of playmaking.
This primarily showed in the low number of open threes they could take. After shooting 20 of 47 from three-point range through the first two games, the Hawks only shot 6 of 23 from downtown in game three.
We have to give credit to the Philadelphia bench as well. In game two it was Shake Milton stepping it up big time, in game three we had Furkan Korkmaz dropping buckets on the Hawks. Korkmaz scored 11 points on 3/5 shooting in the first half, helping the Sixers big-time establishing a lead. Even with Danny Green straining his right calf we are confident the Sixers have enough firepower amongst their roster that they will be fine going forward.
We are taking Philadelphia in game five to win and cover the spread as well. Unless Embiid aggravates his torn meniscus and has to sit out a large portion of this contest, we just don't see Atlanta hanging with Philadelphia. The Sixers have the size advantage, the better offensive firepower, and the stronger overall defense as well.
Utah at LA Clippers – Pick: Utah +5
Best Odds for Jazz at Clippers - 6/14/2021
It is almost unbelievable that since teaming up in the 2019 offseason, there were only five games where both Kawhi Leonard and Paul George scored over 30 points in the same game. The two picked the right game to peak at the same time as the Clippers outscored the Jazz 132-106 in game three behind 34 points from Leonard and 31 from George.
The duo will go for the win again on Monday where they can tie up the series against Utah. The Jazz could still be without their starting point guard in Mike Conley, who is officially questionable for this one. Even if Conley is back, we would expect him to be on strict minutes restrictions and it will likely still be backup guard Joe Ingles running point for most of the game.
Can LA Do it Again?
The biggest question is if we can expect LA to deliver two all-time great offensive games in a row? The Clippers as a team held a 66% effective field goal percentage in game three scoring 136 points per 100 possessions. These are both close to the strongest numbers the team has put on the table through the entire season. Meanwhile, Utah has been struggling on the offensive end shooting only 50% from the paint and a season-low 20% from mid-range.
The road team (uncharacteristically) lost the rebounding battle and only had 15 assists while turning the ball over 16 times. Donovan Mitchell - who has been leading all players in scoring and player efficiency rating through the playoffs - put up 30 points, but he barely had any help with the usual secondary scoring options simply not showing up. The sixth man of the year Jordan Clarkson only scored 14, while sharpshooter Bojan Bogdanovic finished the game with just 9 points
The Clippers win, but the Jazz cover
Game four should be a close one. Expecting both Kawhi and George to repeat their game three performances would be a tough ask, while we wouldn't be surprised to see the Jazz role players having a better shooting night than they had through game three. If Mike Conley can return, he would also help the road team tremendously.
While we project the LA Clippers to win this game, it shouldn't be a blowout this time. Give us the Jazz with the points as Utah should be able to stay within the spread, even if they end up losing this game. The Clippers are just simply not clutch enough to win back-to-back games by double digits.
Browse Latest Articles