In anticipation of the summer's biggest betting event, sportsbooks are rolling out a ton of promo offers for bettors looking to get into the EURO 2020 action.
If you are a fan of both American and European football, the EURO 2020 tournament is a great way to build a bankroll as we head towards the start of the 2021 NFL season. The Hall of Fame Game is now only two months away and these epic Euro 2020 promotions offer a great way to get your account ready for the upcoming US football season.
Best SportsBook Offers for EURO 2020
We have to start this list with three sportsbooks that are offering next-to-free money just for placing a bet anytime during the EURO 2020 tournament. Our favorite offer comes from DraftKings, place a $1 bet on any game and get a $100 payout if your team wins. Day one of the tournament features Italy vs. Hungary, this means a $1 wager on Italy's moneyline will pay out $100 at DraftKings!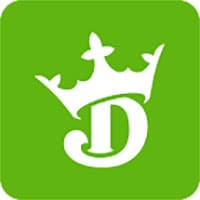 Bet $1, Win $100
DraftKings is offering a 100-to-1 odds boost on your first EURO wager!
Both Unibet and BetMGM are offering a 5-to-1 odds boost, best of all your team does not have to win and your bet does not have to cash! At Unibet, a $20 wager pays out $100 if one goal is scored and at BetMGM, a $20 wager pays out $100 no matter what the outcome!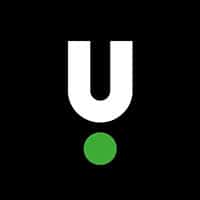 Bet $20, Cash $100
Wager $20 on any EURO game and cash $100 if a single goal is scored!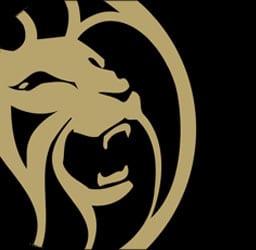 Bet $20, Get $100 Instantly
Bet $20 on any EURO game and receive $100 regardless of the wager's outcome!
EURO 2020 Odds Boost Promo From William Hill
Let's close with this crazy list of odds boost offers from William Hill. Each of these boosts has a max bet of $100 but offers a great way to build a bankroll throughout the EURO tournament. We bolded our favorite bets from the list:
Germany Finish as Euro 2020 Group F Winner BOOSTED to +175
Paul Pogba Finishes as Top Man Utd Goalscorer at Euro 2020 BOOSTED to +300
Georginio Wijnaldum Finishes as Top Liverpool Goalscorer at Euro 2020 BOOSTED to +400
Wales to Reach the Euro 2020 Quarterfinals BOOSTED to +450
Spain Highest Scoring Team at Euro 2020 BOOSTED to +600
Kevin de Bruyne Finishes as Top Belgium Goalscorer at Euro 2020 BOOSTED to +800
Portugal Euro 2020 Winner BOOSTED to +900
Italy Euro 2020 Winner BOOSTED to +1200
Cristiano Ronaldo Euro 2020 Golden Boot Winner BOOSTED to +1600
England vs France Euro 2020 Finalists BOOSTED to +2200
France Euro 2020 Winner & Brooks Koepka US Open 2021 Winner BOOSTED to +10000
Click here to view the full list of EURO's odds boosts at William Hill
You can ignore the Wales, Spain, and Portugal odds boosts. Wales doesn't look capable of winning a game in their current form, Spain can't score (let alone finish as the highest-scoring team), and Portugal is available at +900 at other books.
While de Bruyne has a shot to lead Belgium in goals, it would take several PK's for him to best Lukaku given the striker's form over the past few months. Ronaldo has a shot, we just don't think the Portugal defense is good enough for him to play enough games to best Harry Kane and Kylian Mbappe.
Our favorite team bets off this list come down to Germany to win Group F and Italy to win the EURO title. Germany's form heading into this tournament is miles ahead of Portugal, and while Group F is brutal, we think it really comes down to just Germany and France. If the Germans find a way to beat France on Tuesday, they could steal this group.
Meanwhile, Italy's odds boost is +450 better than their current odds at FanDuel. The Italians will cruise through their group and should have a top seed heading into the round of 16. Always tough defensively, the Italians averaged nearly 4 goals per game in their friendlies leading up to the 2020 EURO without giving up a single goal over that five-game stretch.
Our favorite prop bet off of this list is Georginio Wijnaldum to finish as the leading Liverpool scorer. The Dutch should advance through their relatively weak group, giving Wijnaldum a massive advantage over the majority of his Liverpool teammates. Jota will start for Portugal but we see him as the fourth or fifth scoring option on that roster, certainly behind Bruno, Ronaldo, and Felix. His biggest competition has to be Shaqiri. Switzerland are favored to advance out of Group A, but Group A is a much more defensive group and Shaqiri has only one goal in Switzerland's last five games.
Check out our EURO 2020 betting guide for even more advice on how to bet this tournament!
Browse Latest Articles