Sports betting got legalized in Pennsylvania in 2018, with bettors having a variety of sports to wager on – casino gambling, horse racing, lottery, football, etc. However, like many other states in the United States, football is the most common and most played sport in the Keystone State.
In fact, Pennsylvania is home to many sports teams such as Philadelphia Eagles (NFL), Frankford Yellow Jackets (NFL), Philadelphia Flyers (NHL), Philadelphia 76ers (NBA), Philadelphia Warriors (NBA), amongst others. Therefore, it goes without saying that sports lovers will hang out at sports bars to cheer on their favorite teams and spend time with friends, families, and loved ones because these bars give them a sense of belonging and connects them to the sports they love so much.
There is quite a number of sports bars to explore in Pennsylvania (especially in Philadelphia). Here is your virtual tour guide!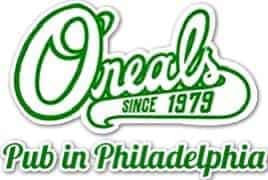 O'Neals Pub
Address: 611 South 3rd Street
Best food item: Wings
Best drink item: Our big beer selection
# of TV's: 24
Owner's favorite sportsbook: DraftKings
Website: https://www.onealspub.com/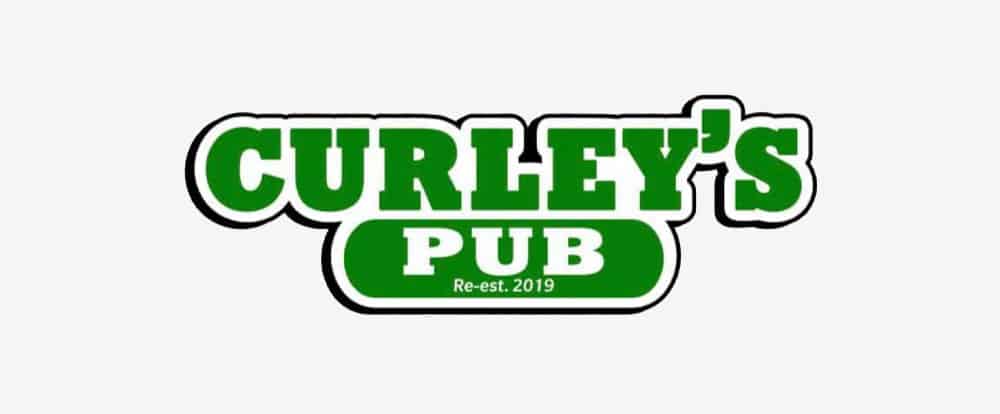 Curley's Sports Bar
Northeast Philly - 8929 Krewstown Rd.
8929 Krewstown Road, Philadelphia, PA 19115
"Northeast Philadelphia Pub with neighborhood feel."
City of Philadelphia policies in place.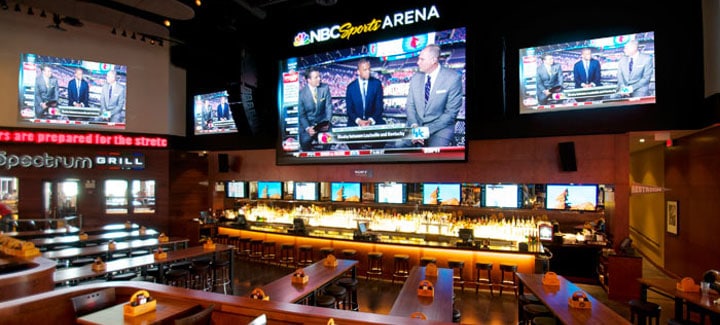 Xfinity Live Sports Bar
1100 Pattison Ave, Philadelphia, PA 19148
Featuring a huge 24-inch LED video wall and another gigantic 32-foot LED TV screen inside the arena, if you want to watch the game of the day, this is where to be. Xfinity live pledges allegiance to local teams like the Philadelphia Phillies, Flyers, Eagles, and 76ers, however, they are open to all sports fans, regardless of which team you support and you intend to go there to watch and cheer on.
The fact that it is located at the heart of South Philadelphia's sports complex and it is an 80,000 square feet building solely existing for the purpose of food, drinks, and entertainment, makes this bar really compelling. Sports lovers and other customers have enough space to sit, so you do not have to worry about having to elbow your way through a crowd of service issues, as they have enough bartenders to attend to each and every customer's needs, be it food, drinks or bites.
Another exciting thing about this spot is that they offer outdoor movie screenings, concerts, and other outdoor events. So, non-sport lovers can go there for movies and their array of food and drink menus. If you are going at a time like this, it is important that you have your face masks handy and endeavor to practice social distancing.
Due to the pandemic as well, you may opt for online reservations, advance tickets, delivery, or takeaway services (but they still offer limited dine-in services, while adhering to laid down COVID-19 measures).
If you have an event and are looking for a spot to help you plan, organize and host the event, they have one of the best hands in town to get the job done to wow your guests and give them that Philly feels while at it.
On game days, you might want to confirm their food and drink specials because there are loads of options available for you to choose from. They offer burgers and fries, chicken/chicken wings, steaks, pizza, crab fries, and cutlets, amongst other options.
For the drink category, they offer different brands of beers, shots, mimosas, etc. If you are in Philly or find yourself there, you should definitely drop by for an experience at Xfinity Life.
You can never go wrong spending a gameday there – either by yourself or in the company of friends, family, work colleagues, or with that special someone you want to share moments with, and have a bite and drinks while at it – as there is certainly always something unique and special for everyone, no matter how little.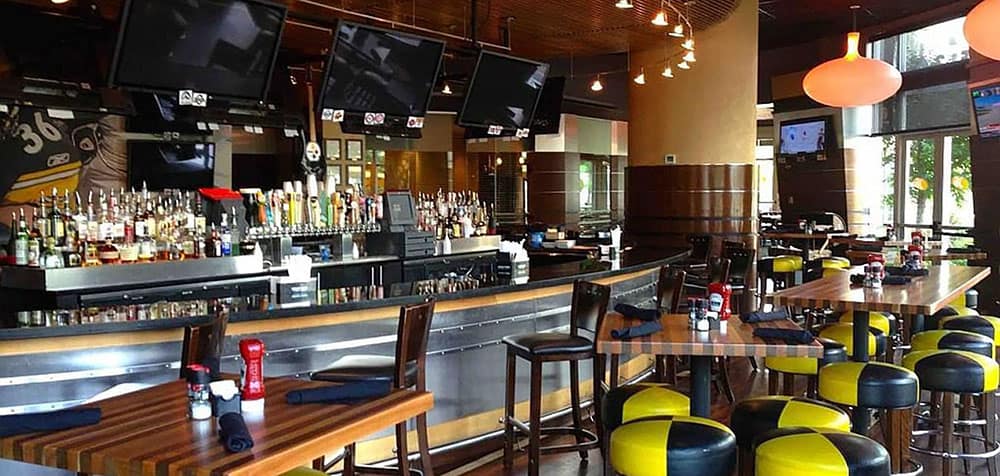 Jerome Bettis' Grille 36
393 N Shore Dr, Pittsburgh, PA 15212
When a six-time Pro Bowler and two-time first-team All-Pro footballer named THE BUS opens a restaurant we are pretty sure it is going to have two things: Lots of TV's with Pittsburgh Steelers games and really good food (you don't get to be the size of a bus eating carrots).
While Jerome Bettis' Grille won't re-open until April 2021, this was one of the best joints to watch and bet on football in Pittsburgh, PA since sports betting became legal in Pennsylvania in 2019.
In addition to a fabulous sports vibe, Jerome Bettis' Grill 36 has a long list of local craft beer and we saw a carrot cake that looked like it could even satisfy Mr. Bettis' appetite (maybe he does eat carrots after all!). If Jerome Bettis' happens to be in the bar you may not want to bet against the Steelers (or even his original team the LA Rams) but whoever your team of choice is this is a great bar to eat, watch and bet on sports!
While betting on the Philadelphia Eagles and Philadelphia 76ers definitely makes up a lot of the handle of Pennsylvania sports betting, let's not forget about those die-hard soccer fans who like their football games being played on the other side of the pond.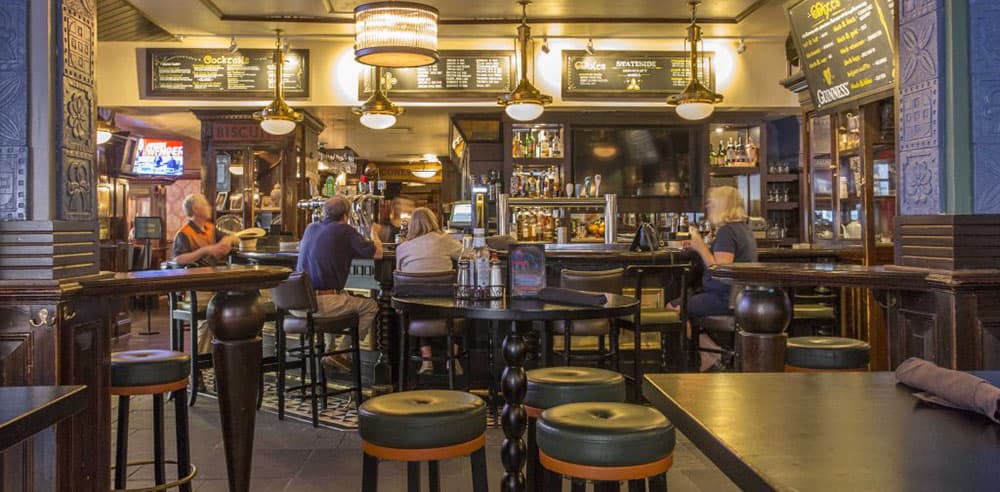 Fado Irish Pub
1500 Locust St, Philadelphia, PA 19102
There is no better place in Philly to watch and bet on European football then Fado Irish Pub. This authentic Irish Pub will not only remind you of being back in Ireland but you are guaranteed to be in a room filled with other rambunctious fans (nobody likes a quiet soccer match).
You can go to their website to see the most up to date sports schedule which will show you when Tottenham is playing Liverpool or Arsenal vs. Manchester United. While soccer is their focus this bar is also known to be a Philadelphia Flyers bar as well.
Do we even have to qualify this Irish Pub as having great beer and cocktail specials or is that just a given? Whether it is the $5 Beer of the Month (often Guinness Blonde or Peroni) or their $8 Signature Cocktails, you will not go thirsty at this sports betting friendly Irish Pub.
Fish & Chips (Irish Pub classic), Jumbo Wings, or a Big Soft Pretzel go well with that Guinness and Fado's arguably has the best pub food in the neighborhood.
With TV's conveniently located through the bar and even an upstairs area often used for private soccer watch parties, this Philadelphia bar is one of the best venues for the sports bettor (especially if your game of choice is Soccer).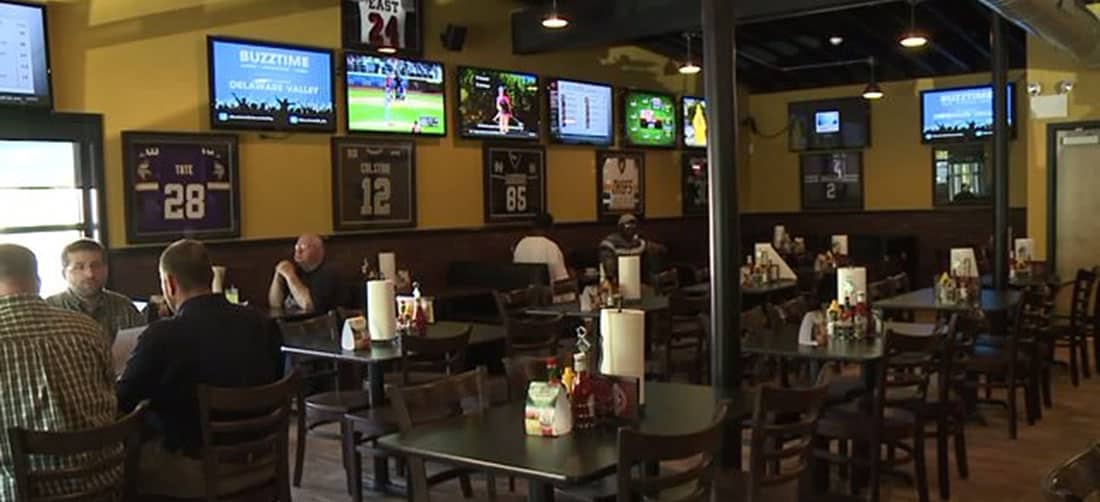 Underdog Sports Bar and Grill
3100 Paxton St, Harrisburg, PA 17111
Looking for the perfect venue to watch the Super Bowl or support some of your favorite teams, be it the Pittsburgh Pirates or the Philadelphia Eagles? Look no further! Underdog Sports Bar and Grill is a perfect choice.
Undeniably the go-to place for the best wings in the Harrisburg area, this sports bar has over twenty TVs to ensure you never miss any moment of the game. This sports bar is a perfect choice for sports lovers and bettors.
Apart from the crispy and hot wings that go well with any of the wide range of sauces available, there's buffalo chicken, mash potato, and so on that are worth the price.
The servers and bartenders pay great attention to details and are friendly too. Excitingly, this bar offers weekly trivia night.
Like many bars during this period, the Underdog sports bar duly observes the COVID-19 guidelines.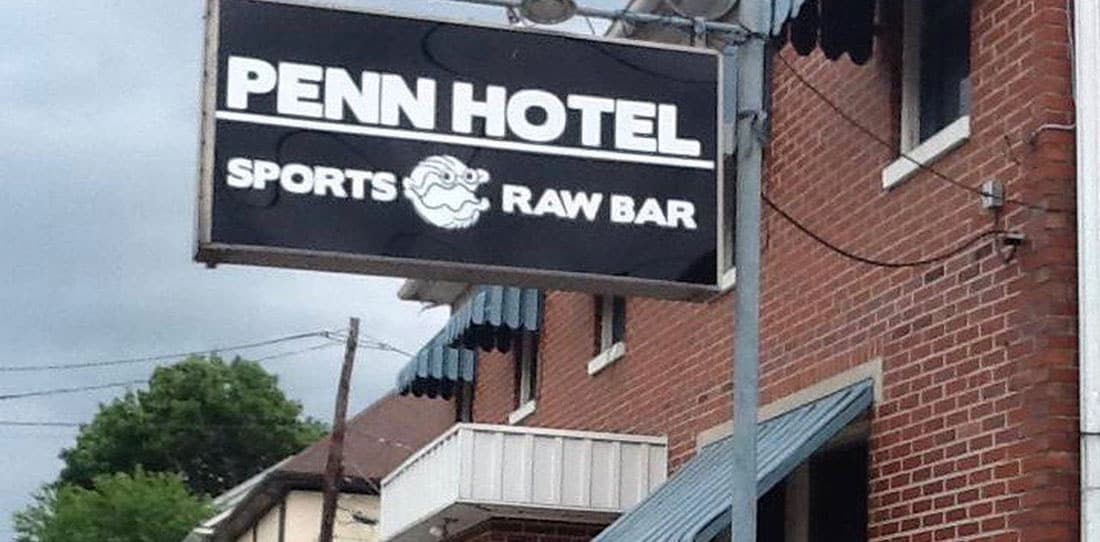 Penn Hotel Sports and Bar
600 Old West Chocolate Ave, Hershey, PA 17033
Sometimes, watching the game alone could be unexciting; hence, you don't have to be the only one cheering your favs–the Steelers or the Eagles when you could get even more excited while watching with others. And also get to fill up your stomach at the same time.
Described as a diamond in the rough because of the ordinary look on the outside, Penn's is the right place to get all that excitement and good food you need. This is something sports lovers and bettors would surely love.
At Penn's, they focus so much on Hockey games. Thus, you can be sure to watch the Hershey Bears or any other team play.
In here, there's cool vintage shuffleboard, jukebox, dartboard, and many TVs around the restaurant, even in the restroom. So, you could relax by playing some of these games too.
They offer quality and affordable food. You could try out some onion rings, excellent wings, or tasty French fries whenever you visit. And the staff is very attentive.
You can get a variety of beers on tap or in bottles at normal and fair prices. There is a separate place for smoking included. One more thing, don't forget to wear a mask.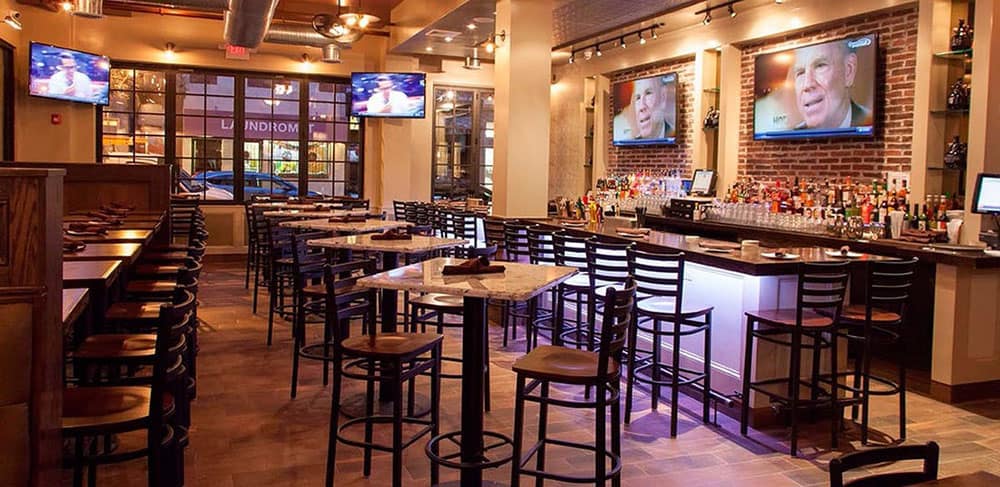 Founding Fathers Sports Bar
1612 South St, Philadelphia, PA 19146
This is a historical local sports bar that has been in existence over the years. They boast of 13 TV screens that afford sports lovers or guests the luxury of comfortably sitting in any part of the building without any form of obstruction to your viewing experience.
There are so many pros involved in choosing and subsequently sticking to South Street's Founding Fathers. For one, they have NFL, MLB, NBA, AND NHL packages that allow them to show Philly teams and other out-of-town games. They also show all kinds of sports activities, including soccer, golf, lacrosse, American Ninja Warrior, MMA, and rodeo, etc.
If you are a lover of drinks, they have a mix of 20 tap beers, assorted beer bottles as back up for the taps, growlers, six-packs, and a full bar with a collection of specially made cocktails. Their Happy Hour specials during the week, with $4 select drafts, $5 house wine and select cocktails, and $5 bar snacks, while special events like Philly Beer Week, tasting dinners, and sports-related promotions are also available to help spice up guests' experience.
Moreover, if you are looking to host a private event or party for family, friends, office colleagues, or special days like New Year's Eve or Valentine's, you can book a space for such event hosting, as you are open to a long list of craft beers, and a menu full of sandwiches, pizza, wings, super fries; with braised oxtail, the Connie Mack; a vegetable burger like no other, just to mention a few.
Their chef is a veteran in the culinary business and the Philadelphia restaurant industry, so you can rest assured that whatever it is that you pick on their menu – for yourself or your group of friends, colleagues, or that special person – will absolutely delight your taste buds, and you will savor the taste for a long period of time.
However, due to the pandemic and sanctions around public gatherings, Founding Fathers are currently closed indefinitely, and you cannot access any of their dine-in, takeaway, or delivery services. In other words, you might have to visit their website or call their lines to ascertain when they will be back and open for business.
You may also sign up for their news specials and event information, as breaking news related to the Founding Fathers will get to you the first time, and this will most definitely include their next opening date, deals, and other information you might need.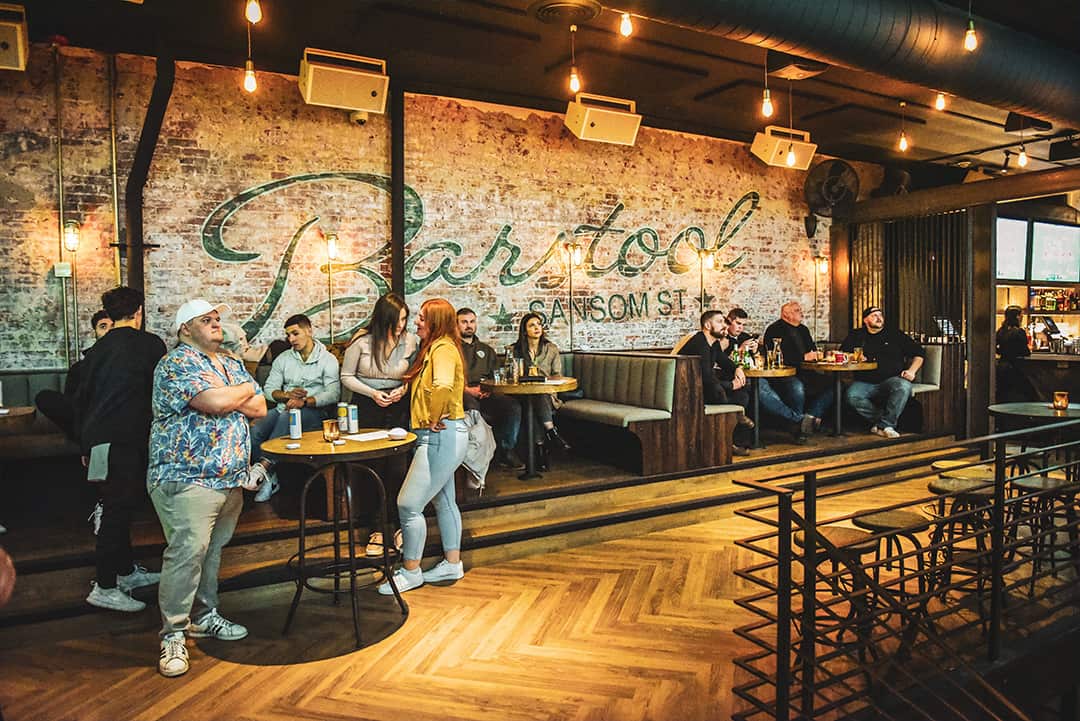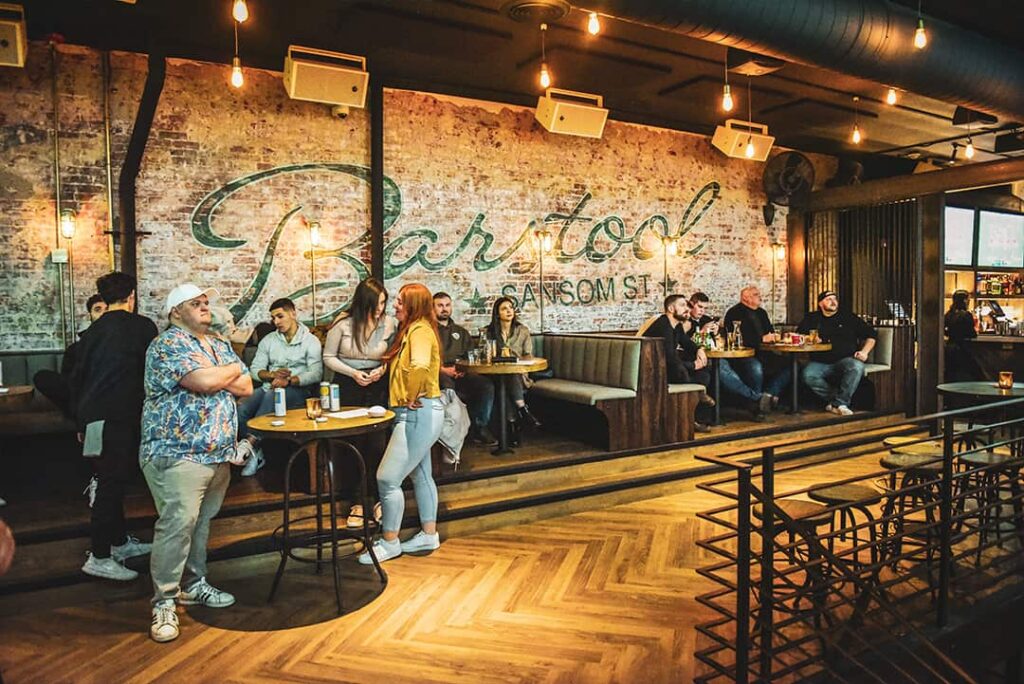 Barstool Sansom St
Address: 1213 Sansom St, Philadelphia, PA 19107
Best Dish: Spicy Grilled Chicken Sliders
Barstool Sansom St., located in the center of Philadelphia, is more than simply a sports bar; it's a refuge for both sports fans and gamblers.
This restaurant, which exudes an electrifying atmosphere, has carved out a special place for itself by providing the perfect environment for people who appreciate the excitement of sports betting.
More Praise For Barstool Sansom St
If you like to wager on sports, check out Barstool Sansom St. for the following reasons:
Happy Hour: The bar's hefty happy hour specials will help you improve your pre-game plan. With reduced drinks and delectable snacks, you'll be in the ideal frame of mind to plan your bets while socializing with other gamblers.
Bottle Service: Barstool Sansom St offers exceptional bottle service for people who appreciate treating themselves to a little extravagance. Consider savoring your triumphs in style while celebrating your winning wagers with premium spirits that are brought right to your table.
Delivery and Takeout: You may occasionally just want to relax at home while watching the game. Because they provide take-out and delivery services, Barstool Sansom St makes sure you never miss a moment that could change everything, even if you're not at the bar.
Private Events: Barstool Sansom St will accommodate your needs whether you're organizing a meeting with other bettors on game day or a unique function to commemorate a significant sporting event. You can create a special environment for you and your friends with the opportunity to host private events, complete with customized screens to watch the action.
---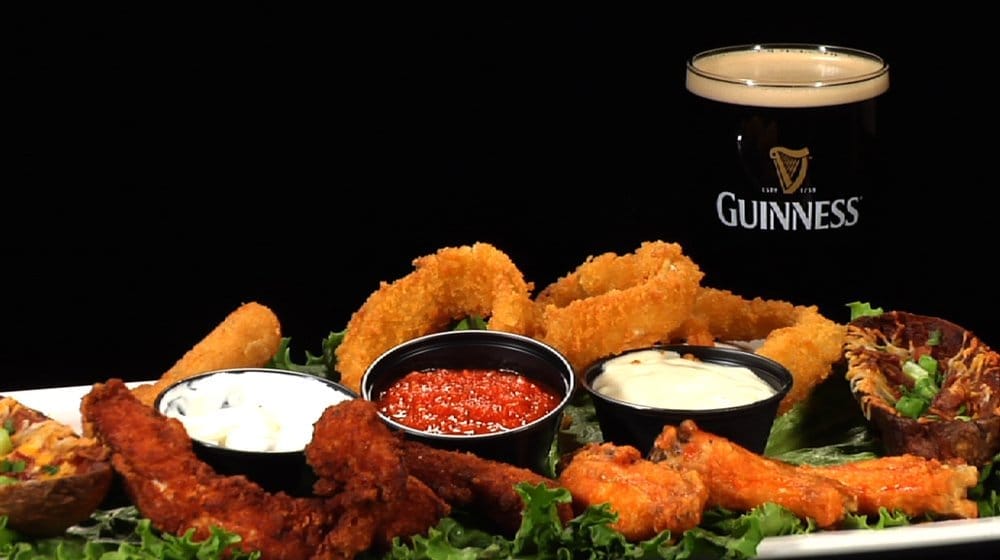 Paddy Whacks
Address: 150 South Street, Philadelphia, PA 19147
Best Dish: Pub Fries or Paddy Chips
Paddy Whacks, located on the bustling streets of Philadelphia, is more than just a sports pub; it's a haven for sports fans and bettors alike.
Paddy Whacks has carved its way into the hearts of those seeking an outstanding sports entertainment experience, thanks to its inviting ambiance, hearty cuisine, and colorful events.
More Praise For Paddy Whacks
If you enjoy sports betting, here are a few reasons why you should check out Paddy Whacks:
Online Food Ordering: Paddy Whacks knows the fast-paced world of sports betting. That's why they've joined with Uber Eats and DoorDash to provide their gourmet selections to you in the comfort of your own home. You may enjoy their legendary Pub Fries or Paddy Chips without skipping a beat, whether you're absorbed in a game or performing crucial study.
Events and Private Parties: Paddy Whacks is more than simply a place to watch games; it's also a place to experience them. This pub morphs into a hive of excitement with a variety of live events and private party choices. Bring your friends and immerse yourself in the thrilling atmosphere of major sporting events. Paddy Whacks provides an environment that heightens every win and cushions every setback, from championship nights to special events.
Classic Pub Food with an Irish Twist: Fuel your sports betting adventure with delectable classics with an Irish twist. Paddy Whacks' scrumptious menu features a variety of meals that pay homage to traditional pub cooking while infusing it with the warmth of Ireland. Enjoy the flavorful embrace of their Pub Fries or Paddy Chips, which both perfectly express the spirit of comfort cuisine with a tinge of Irish heritage.
---
Browse the Top Sports Bars from Other States