Sports, especially football, are a big part of New Jersey, and ever since sports betting was legalized in 2018, revenue from sports has been a huge contribution to the economy of The Garden State. Experts say New Jersey can attribute a large part of its economic success to the fact that it was one of the early states that quickly legalized sports betting (both online and via casinos or racetracks) in the United States.
As a matter of fact, in recent years, New Jersey has arguably become the sports betting capital of the country, even ahead of Nevada and Las Vegas. Bettors reportedly wagered more in New Jersey than any other city in the country at a point in 2019. 
When it comes to professional sports, New Jerseyites root for lots of teams depending on their locations, hence, it is important that you find out which bars to patronize in the locale that pledges the same allegiance as you. Northern Jersey fans support the New York/New Jersey teams, Jets, Mets, Nets, the Giants, etc. However, when you head south towards the Philadelphia viewing area, you will find fans of the Eagles, 76ers, Phillies, and all things Philly. 
But which sports bars are the best in New Jersey to have this amazing experience?
Best Sports Bars Near You:
Best Hoboken Sports Bars
Black Bear Bar and Grill
205 Washington St, Hoboken, NJ 07030
Best Dish: Wing Buckets
Black Bear Bar & Grill boasts of one of the highest numbers of large-screen HDTV viewings in New Jersey. This spot has two levels of bars, over 50 HDTVs, and a 25-foot TV wall. They also have a vast selection of food menu options, drinks, shots, and beer.
Another impressive thing about this sports bar is that they have a food menu that changes by the week, with day-long food specials on Sundays and appetizer specials during the evenings – and they offer dine-in, takeaway, and delivery services.
Drink options include Sunday specials such as $7 Jack Daniels mixed drinks and shots, $6 Choice Mimosas, $7 Mimosas, and $12.99 Coors Light pitchers. On Mondays, Margaritas and Corona Light bottles are just $4, while Bud Light mugs are $6. Thursdays offer mugs of Bud Light for $6, Stella Artois for $7, and Space Dust IPA for $8.
If you are more of an outdoor person due to your personal preference or as a preventive measure due to the pandemic, this spot is for you, because they also offer outdoor sitting on warm days, and this does not hamper your viewing because there are dedicated TVs for outdoor viewing. However, this is dependent on the weather, hence, subject to change.
Also, since they are a North Jersey sports bar, they have a strong allegiance to New York Giants and New York Jets. They also run game-day social media contests, with jerseys, football tickets, and other takeaway prizes to be won.
---
Mulligan's Pub
159 1st St, Hoboken, NJ 07030
Best Dish: Philly Cheesesteaks
If you are a Jets, Giants, or Philadelphia Eagles fan or more interested in European football than the American variant, Mulligan's is the perfect spot for you! Its wall-to-wall TV setup (with large-screen televisions mounted on walls around the spot) is perfect for both sports options, so customers can decide which game interests them more, as soccer games all over Europe – especially EPL – are shown with proper Irish breakfast to munch on while at it.
Although they are smaller in size compared to other bars, this does not limit their efficiency and customer satisfaction. Once you step in, you will find several die-hard EPL Red Bull fans, and NYC FC soccer fans, amongst others, who are either cheering on their teams, having a bite, or hanging out over drinks.
As a COVID-19 preventive measure, they have an outdoor patio, and the management is working on setting up TVs outdoors, so this will help ensure that social distancing is effectively in place. Their game day drink specials include; $3 domestic pints (plus Yuengling), $10 domestic pitchers, and $14 domestic buckets, while food specials are unlimited because each Sunday offers a special food menu in which you can decide whether you want Philly cheesesteaks included or not.
In short, Mulligan's uniqueness lies in the fact that in an area full of Giants and Jets fans, there is a chance for Eagles fans to feel a sense of belonging, and it is a blend of Hoboken style and Irish hospitality.
It is the standout sports bar for soccer fanatics, they have a variety of beers, dope food options, and lots of large-screen TVs to make your experience very comfortable – whether you are chilling alone, with friends, or loved ones. 
---
Best Vineland Sports Bars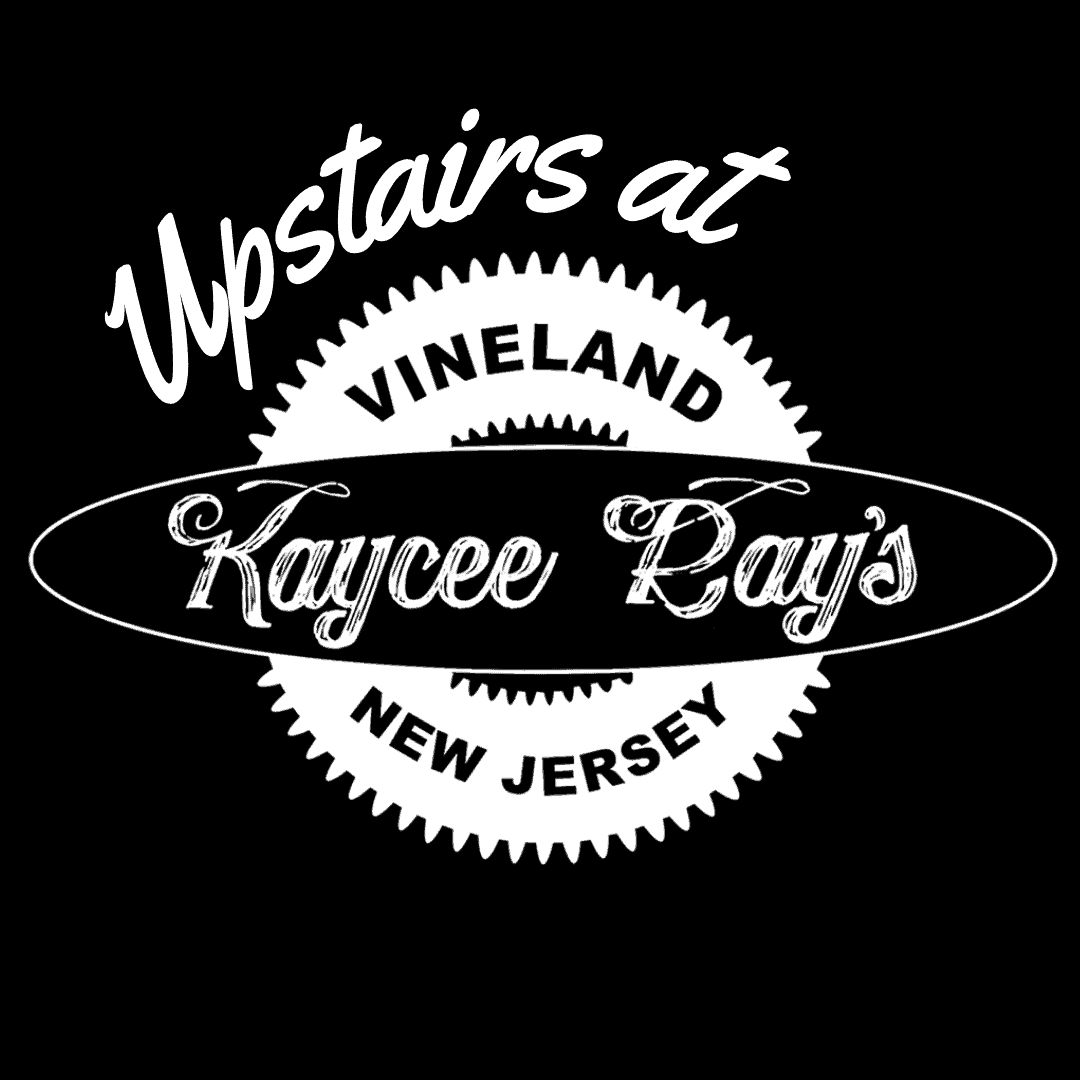 Kaycee Ray's
Address:830 E Landis Ave, Vineland, NJ 08360
Best Food Item: Cheesesteak Eggrolls
Best Drink Item: Brews
Quote From Owner:We want to create the best all around experience for our guests; from food and drink to sports and live entertainment.
How Bettor Friendly: Being able to go to a local bar instead of sitting in a casino is not only better for your local economy it's a social setting that becomes one of regulars discussing the games and cheering together in a much more comfortable setting.
Website: http://www.kayceerays.com/
---
Best Wayne Sports Bars
Mother's Ale House
95 Mountainview Blvd, Wayne, NJ 07470
Best Dish: Giant Ale House Nachos
Mother's Ale House has well over 100 big HDTV screens for viewers to enjoy watching games from. It is also one of the places that welcome all fans due to its size. So, if you are new in town or support a team out of town, here is a sports bar that has you covered because you are certain to view out-of-town games at the spot, despite pledging their allegiance to New York Giants.
Another plus to patronizing Mother's Ale is that no matter where you choose to sit in, you are guaranteed a good viewing experience, as TV screens are literally everywhere! If you are looking for a perfect place to hang out with family or in groups, Mother's Ale House has got you covered. They have family-style food special options. For instance, $44 gets you 40 wings and 4 Big Mother's Pints; whereas $30 gets you the Giant Ale House Nachos and a domestic beer pitcher.
Game-day drink specials also include $6 craft beer cocktails, $2 mimosas, and shot specials every time the Giants and Jets score. They also offer chicken options such as four chip & dip flavor combos (buffalo chicken, guacamole, queso, and spinach, and artichoke) for just $14.
If you are concerned about COVID-19 measures, put in place, you should put your mind at rest because there is the option of takeaways and deliveries, and you can also dial in or make table reservations online to limit your contact with staff and other sports lovers present at the bar.
In short, this is the place is to be if you are hungry, but also want to cheer on your team – with a full restaurant menu, well over 50 beers on tap, and giveaways with prizes to be won each week – this is an always bubbly spot to go to!
---
Best Secaucus Sports Bars
Plank Road Inn
1538 Paterson Plank Rd, Secaucus, NJ 07094
Best Dish: Burgers
Plank Road Inn is a laid black sports bar with about 40 TVs available to customers for their viewing pleasure. If you are looking for an old town bar with good food and customer service, you've got to consider this spot.
Located at about 5 minutes from the renowned MetLife Stadium, so this is a very good alternative if you are unable to get tickets to the Jets or Giants on game day or if you don't feel like dealing with the big crowds at the gate and ticket prices.
They offer both satellite and DirecTV on their TV screens, including every NFL game, more than 700 NCAA basketball games, major league basketball games, and NCAA football on ESPN. What contributes to your experience at Plank Road is that during halftime breaks or after a frustrating game, you have the option of playing darts, arcade games, and there is music from the jukebox.
Gameday drink specials include; $5 beer pitchers and $3 aluminum bottles during all NFL games, whilst food specials require you to call ahead to know which food categories will be available on a particular game day, but they offer a couple of options to choose from and they serve delicious wings.
Another edge that Plank Road has over some other bars is that you can decide to rent out their back room for you and your friends to gather as a group and have unlimited access to their services – though, this is based on reservation.
To comply with COVID guidelines, they have TVs available under tents outside the bar, and they also have an outdoor patio if you prefer to stay outside. It is important to note that your decision on where to sit and watch a game does not have any impact on the speed of service, customer service, viewing chances, and overall viewing experience.
In fact, football Sundays are a must here because the experience is top-notch despite it being a local bar with that local feel to it. Make sure you check them out with a group of football-lover friends one of the weekends that a big game is going to be shown live, you will definitely enjoy every bit of the experience.
---
Best Jersey City Sports Bars
Halftime Bar & Grill
746 West Side Ave, Jersey City, NJ 07306
Best Dish: Wings
When a sports bar owner wants to make sure curious guests know he or she is serious about sports they don't mess around with the bar's name. Halftime Bar & Grill is a classic sports bar that has everything one expects when wanting to go out and eat, drink and bet on sports with their friends.
This is a neighborhood joint where patrons devour wings, mozzarella sticks, and a menu of very sweet cocktails including frozen margaritas and the famous Halftime Long Island Ice Tea.
No matter what sports betting app you like to use (We like them all: Draft Kings, Fan Duel, 888, BetMGM, and now WynnBET!) it is more fun to hang at a bar like Halftime's and talk about the best betting opportunities with your friends, other bar dwellers or even the friendly staff.
---
Best Fairfield Sports Bars
Franklin Steakhouse
318 Passaic Ave, Fairfield, NJ 07004
Best Dish: Ribeye Quesadilla
Franklin Steakhouse and Tavern is a family-operated restaurant. The restaurant is at 318 Passaic Avenue, Fairfield. It has about 30 High-Definition TVs for people to watch sports. Yes, 30 TV's which increases the odds that your favorite game will be on.
Speaking of odds, Franklin Steakhouse and Tavern is not only a great joint to eat a wonderful steak but a great place to bet on sports too. Irrespective of your team's allegiance, any fan is welcome at Franklin steakhouse.
From my experience in the bar, I could comfortably enjoy betting on sports. I like to be on soccer, cricket, rugby, and tennis. I was able to ask other bettors which apps they used and which had the most bet types. It's good to hang out in a restaurant with other like-minded sports betting fans!
The restaurant has an impressive beer list. You can have apple ciders, pale ales, porters, wheat beers, and pilsners while watching games. There are also amazing burgers, seafood, and tacos available. One of my favorite foods from Franklin steakhouse is the Ribeye Steak Quesadilla.
Their customer service is decent and responsive. With their app, you can enjoy access to loyalty rewards, coupons, and online ordering. However, I wasn't really impressed with their delivery turnaround time.
With the recent COVID-19 outbreak, they are trying their best to maintain preventive measures like social distancing, hand washing, and sanitizing. There are also TVs on the patio to allow people to enjoy games and bet actively. Overall, this restaurant is great for any prospective sports bettor.
---
Best Woodland Park Sports Bars
Joey McBride Pub
1145 McBride Ave, Woodland Park, NJ 07424
Best Dish: Lamb Philly
Joey McBride's Pub is a traditional bar with several tasty dishes and drinks specials. They are also known to provide the best atmosphere for new or experienced sports bettors. The pub is situated at McBride Avenue, Woodland Park, New Jersey. We aren't sure if the street was named after the owner or vice versa but either way, this is a must-visit if you are in the neighborhood. After undergoing some renovations on September 17, 2020, it reopened again for service.
The newly-designed bar has a unique atmosphere. This bar has 16 TVs that cover different sporting events at the same time. All sports fans are welcome in Joey McBride's pub and Sunday is always full of NFL fans during the season. On Saturdays, if you want a bit of interactivity there are "Luck of the Draw" dart tournaments. Maybe you have some winning sports bets that you want to double down on a game of darts?!
There are interesting dishes like Joey McBride's steakhouse salad, Korean pork BBQ, lamb Philly steaks, Sauteed chicken with Italian sausage in the restaurant. The prices of food and drinks are reasonable. Impressively, their beers were also cold and crisp.
The pub is host to a couple of regional dart events. You will have live music and DJs in this bar once a week. There is also a chance for people to place their favorite bets like money lines and props. People enjoy sports betting on games like rugby, tennis, and football. There you have it! Joey McBride's Pub can become a regular spot for you, your friends, and your family.
---
Best Elmwood Park Sports Bars
Blue 42 Restaurant and Bar
158 Market St, Elmwood Park, NJ 07407
Best Dish: Wings
Named after a football play, it is expected that it shouldn't disappoint – and doesn't this sports bar live up to its name? It definitely does! If you are a Packers fan, this is an official Green Bay Packers bar. Blue 42 Restaurant & Bar, just like the name implies, is a fusion of an ample menu, a restaurant feel, and drinks to match.
This bar also provides you with the option of reserving a space for yourself or your friends ahead, as opposed to going through people and elbowing your way through before getting a seat. A plus is that they feature events such as karaoke, beer pong, and live DJ performance to entertain their customers, and their food and drink options (which are relatively cheap) are available for dine-in, takeaway, and delivery.
Menu snack items include $5 potstickers, zucchini sticks, mac & cheese bites, and jalapeno poppers; as well as $3 brats and hot dogs, the wings are especially delicious with dozens of sauces including vodka sauce and Old Bay, while the drinks category include $2 Miller and Bud Light drafts, $5 IPA of the day, $3 green tea shots, and $5 Packer Patron Punch.
As an aftermath of the COVID-19 pandemic, five outdoor TVs show every game every Sunday. They also have a contactless menu option, which allows you to just scan and view menus on your phone. So, if you are looking for a laid-back bar to enjoy sports, food, and drinks with friends or that special someone on a friendly budget, consider Blue 42 Restaurant & Bar as the perfect spot to chill.
---
Best Cinnaminson Sports Bars
The Jug Handle Inn
Address:1018 Forklanding Rd, Cinnaminson, NJ 08077
Best Food Item: Award Winning Wings
# of TV's: 25
Website: www.thejughandleinn.com
---
Best Point Pleasant Beach Sports Bars

Cantina at Boardwalk Bar and Grill
Address:401 Boardwalk, Point Pleasant Beach, NJ 08742
# of TV's: 20
Website: http://bbgppb.com/
Browse Latest Articles