We may have gone just 2-2 on our props for the RMC last weekend, but it was an extremely profitable .500. We lost our McNealy Top 30 and Fowler Top 40. However, with those being our smallest plus money plays, it allowed for us to be profitable on our 2 wins.
Troy Merritt posted an incredible 14th place finish to slide easily into the Top 30 and score us a +160 win. And then, Henrik Norlander, after giving us a scare with a round of 74 on Friday, snuck in to make the cut and then fired a 66 and 70 on the weekend to finish in 30th. Not sure what Top 30 paid for him, but our +320 score on him to finish inside the top 40 was more than enough.
This weekend we have another play similar to our Norlander one from last weekend and a couple of guys that we really like to finish in the Top 20 at Sedgefield. Let's take a look at those fellas now.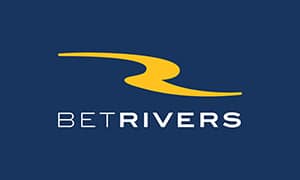 Up to $250 Free at BetRivers
Best Odds on 2 of Our Prop Picks
Rory Sabbatini (+250 Fanduel)
We are taking "the other Rory" here at the Wyndham Championship to score us a decent longshot ticket. Sabbatini has finishes of 10th, 6th, and 4th over the last 5 years at Sedgefield. He did miss the cut in 2020 and fell to 57th in 2018, but his game is still lined up well for a decent finish this weekend.
He is 43rd on tour in strokes gained putting and 52nd on tour in eagles. Don't be surprised if he sinks another eagle here this weekend.
Richy Werenski (+500 BetRivers)
If you thought the Norlander score was juicy, take a look at what we are getting our man Richy at this weekend. We're getting 5 to 1 just to finish in the Top 40! In his last 4 starts at the Wyndham, he has finished inside that number 3 times.
Werenski is coming off a 30th place finish in his last start and just on value alone he is worth a play on this one. Let's see if we can't hit a big long shot again this weekend.
Russell Henley (+125 BetRivers)
Russell Henley has consistently progressed in each start here at Sedgefield. After missing the cut in 2018, he came back in 2019 and finished a respectable 31st. Then, in 2020, he found himself in contention but finished 9th.
Last year, Henley bested the 9th place finish with a 7 spot. He is coming off a 10th place finish in his last start this season and is 2nd on tour in strokes gained on approach.
Henley will use that along with being inside the top 35 in our other key stats to his advantage this weekend. If I had to pick an outright winner for this event, Henley would be my choice.
Si-Woo Kim (+150 Unibet)
After 3 straight cuts missed, Si-Woo has seemed to gather himself for the final leg of the regular season on Tour. He put together 15th and 14th place finishes in his last 2 starts and is primed to take advantage of a course where he has dominated the last 3 years.
Kim's worst finish over those 3 years was 5th place. That came in 2019 and last year he finished runner-up after a 6-man playoff. A 3rd place finish is sandwiched in between those other 2.
We love Si-Woo this week almost as much as Henley. They both may be fighting for the championship come Sunday afternoon.