As usual, the first two days of the NCAA Tournament were highly entertaining. There were some expected blowouts as well as some shocking upsets. There are 32 teams left in the Big Dance and all of them will be scratching and clawing for a berth to the Sweet 16.
Do you need a little extra action for Round 2? We scoured the entire betting board to bring you the best player prop bets in the NCAA Tournament for Saturday, March 19. Let's go 2-1 or better with these picks! At the time of this writing, all these lines are available at FanDuel Sportsbook.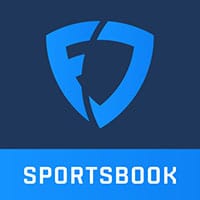 Bet $5, Get $150 Instantly
FanDuel March Madness Offer
Armando Bacot UNDER 17.5 Points (-113)
We love Bacot and were impressed by what he and this North Carolina team did to Marquette on Thursday evening. It's very difficult to play a team's star player under his point total, but usually, that is where the value can be found. With that being said, we feel this point total is a bit inflated.
Bacot is a stud, but he's only averaging 16.5 points per game this season. This only presents a little bit of value but it shows that the line is inflated. The sportsbooks know that most folks love to bet on Overs.
When we look into the 6-10 junior's current form, we see that he's been trending toward scoring 17 points or less. In fact, Bacot has scored 17 points or less in 7 out of his last 10 ballgames. Numbers like those make the Under look better and better.
In Bacot's 34 games this season, he's stayed under this point total in 20 of them. Also, playing against Baylor's defense will be no cakewalk. The Bears rank 12th in defensive efficiency and they have plenty of big guys down low to make things tough on Bacot.
We know it's tough to hit submit on this one, but we'll play Bacot to stay Under 17.5 points against Baylor in Round 2. Sometimes the hardest wagers to make are the best ones!
Kennedy Chandler OVER 3.5 Assists (-170)
He may not get a lot of national hype yet, but Kennedy Chandler is a baller! The 6-foot freshman from Memphis is averaging nearly 14 points per game for Tennessee this season. Chandler is a natural leader and he has a knack for finding the open man on the floor.
We don't like drinking this much juice, but this line is simply too low. For the season, Chandler is averaging 4.6 assists per game. This points us slightly to the Over at the current price.
In 33 games this season, Chandler has dished out 4 assists or more in 20 of them. He's also been on a pretty good roll of late, as he's gone over 3.5 assists in 3 out of his last 4 games.
The matchup with Michigan also favors Chandler having a solid game in the assists column. The Wolverines only rank 49th in assists per game allowed. They also rank 225th in defensive efficiency.
In what should be a tightly contested game, we'll take Chandler to go over 3.5 assists. Drink the (orange) juice!
Jules Bernard OVER 1.5 Three-Pointers Made (-110)
Bernard has been on a hot streak from three-point land for UCLA and we don't see him slowing down anytime soon. The senior guard has hit 2 or more 3-pointers in 7 straight games and he should have no trouble making it 8 in a row against Saint Mary's.
At 6-7, Bernard has no trouble creating his own shot from downtown. Over his four-year career at UCLA, Bernard is shooting 35% from beyond the arc.
Saint Mary's is having one heck of a season, but they struggle to defend the 3. The Gaels are allowing a 3-point percentage of 34.2%, which ranks 215th in the nation. We think Bernard hits at least three or four shots from downtown in this matchup so take the Over!
JD Notae OVER 17.5 Points (-113)
We love JD Notae to go over 17.5 points against New Mexico on Saturday. Notae got off to a rough start against Vermont, didn't shoot the ball well, got into foul trouble, and still had 17 points in just 27 minutes.
The Aggies are likely the worst defensive team we will see today, allowing 76.7 PPG, which puts them 323rd in the country. They also play at the fastest pace of all the teams (outside of Gonzaga) in action today. This should translate to plenty of chances for Notae, who averaged 18.4 PPG on the season and has gone over this number in 4 of his last 7.