The NBA Playoffs tip off tonight with the two play-in matchups from the 7th and 8th seeds in both conferences. Cleveland travels to Brooklyn to face the Nets who have won three of the four games between the two teams this season. Similarly, the Los Angeles Clippers head to Minnesota to face a Timberwolves team that they beat three times in November before a more recent loss in January.
With a lot of attention being paid to these games and limited action across the league, value is at a premium during the playoffs. The nature of the play-in berth means that teams are essentially playing to either advance or be eliminated in each game, and players will be leaving it all on the floor knowing that. Let's get into the best bets among tonight's two contests.
The action tips off at 7:00 PM with the Cavs at Nets, the Clippers and Timberwolves are scheduled to tip at 9:30. Both games will broadcast on TNT.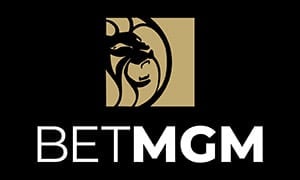 Bet $10, Get $200 Free
On Any NBA Playoffs Game
Paul George Over 6.5 Assists
Best Available Odds: +120 at Caesars
All things considered, George has looked largely unbothered in his return from a three month absence due to a torn ligament in his shooting elbow. His first game back saw him explode for 34 points in 30 minutes against the Jazz, and in the five games total that he's appeared in since his recovery period George is averaging 22.6 points, 5.6 rebounds, 6.8 assists and 2.8 steals per game.
Four of those five games were against playoff teams, and the Clippers won all of them except for a road matchup against the Bulls. His postseason history does not highlight his passing stats, but we expect recent form will be a better indicator of his performance tonight in a game that the Clippers can advance to the next round from if they prevail.
Kevin Durant Over 32.5 Points
Best Available Odds: -102 at BetMGM
Durant is known for taking his game to another level in the postseason. In the 2020-21 playoffs, his first full postseason stretch in several years, he averaged 32.6 points per game against Boston in the first round and elevated that to over 35 points per game against Milwaukee in the conference semifinals. Kyrie Irving is a notable addition to the Nets starting lineup compared to last season and does control possession, but James Harden vacated his shot allocation when he was traded to Philadelphia.
In Durant's last two full postseason runs (2018-19 and 2020-21), his scoring average has remained significantly above 30 points per game. This is another opportunity for Durant to prove himself as a winner and an all-time playoff performer outside of his time in Golden State. Tonight is just the beginning.
Anthony Edwards Over 4.5 Rebounds
Best Available Odds: Over 4.5 (-132) at FanDuel | Over 5.5 (+130) at DraftKings
In what will be his first career postseason appearance, Edwards will look to build upon a strong end to his regular season. His eye-grabbing, season-high 49-point detonation against playoff-bound San Antonio is hard to overlook and shows a glimpse of what can be expected from Edwards in big moments. He will not back down.
Looking slightly below the surface, bettors may notice that Edwards averaged 5.8 rebounds over his last 10 full games. This is an improvement above his season-long average and could be just as pivotal to Minnesota's chances of taking advantage of their home court against the visiting Clippers. Yes, Edwards will score. We expect he'll contribute to the Timberwolves effort in more ways than one on Tuesday.