Super Bowl LVI is here and bettors have their choice from the largest selection of player props to ever come available for a single game. This is not only a result of the popularity of this game, or even the growth the sports betting industry has seen in the past year, but the sudden rise in popularity of player props amongst U.S. bettors.
Player props allow sports fans to combine their sports betting knowledge with fantasy football experience to gain an edge over sportsbooks. And it isn't just sportsbooks: player props are available on more fantasy sites than ever, including Underdog, which offers player props in 41 of 50 U.S. states and Canada.
Included with each of our Super Bowl prop picks is the sportsbook that currently has that best juice on that specific wager. There is a massive variance between books with these numbers (+600 difference in one of these picks) so it is always a good idea to shop for the best number and lowest juice available. Use the links below to jump to the picks you are most interested in:
Player Prop Picks
Best Longshot Player Prop Bets
Team Prop Picks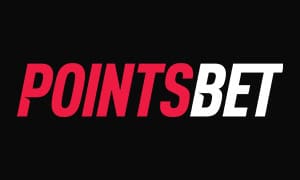 Bet $1 on Super Bowl 56, Get $100 Free
$100 in Free Bets if 1 Point is Scored!
Best Player Props for the 2022 Super Bowl
Find below our favorite player props for Super Bowl 56. Each of these bets is available at nearly every U.S. sportsbook and the majority can be found at legal fantasy prop sites like PrizePicks. We will continue to update these picks as the big game approaches and the odds change.
Cooper Kupp Longest Reception OVER 27.5 Yards
Best Available Number: -110 at BetMGM
The Rams are 5th in total passing yards. And it is no shock that they are #1 in number of completions of 40 or more yards with 18 on the season. Defensively, the Bengals have given up the 3rd most 20+ yard receptions this season (65) and 8 of those went for over 40 yards. For Cooper Kupp, who is #1 in the NFL in receptions over 20 yards (30) and tied for 1st in 40+ yarders (9), this one should be a slam-dunk. The longest completion prop for Stafford is set at 38.5 yards, and I like our chances of Kupp being the beneficiary of the longest reception.
Joe Mixon UNDER 64.5 Rushing Yards
Best Available Number: -114 at Caesars
We are stealing this one from our best single game parlay pick for Super Bowl LVI despite the number already moving away from us a bit this week. Mixon has topped 64.5 yards just twice in his last 8 games (once by a half yard) and has averaged under 3.5 YPC over that stretch.
The Rams' run defense allowed only 1.05 yards before contact on the season, while the Bengals managed just 1.02 yards before contact. It's impossible to imagine a chunk play here as he has managed just two runs of 25+ yards in 19 games this season. If the game plays out the way we indicated in our Super Bowl best bet pick, the script could also work against him in the second half.
This is one bet that we recommend making early, as Mixon's rushing prop numbers have been trending down, while Cam Akers' rushing props are trending up. We have seen some instances where the number has moved 10 yards for each player, and one sportsbook has removed the Akers rushing prop altogether.
Joe Mixon 2 or More Touchdowns
Best Available Number: +600 at Caesars
The Rams have allowed running backs to score 2 or more touchdowns on three occasions this season. Leonard Fournette picked up 2 in Tampa's loss to the Rams in the AFC Championship and James Conner was able to pick up 2 in both regular-season meetings.
Mixon has scored 2 touchdowns in 5 separate games this season. This includes three games with 2 rushing touchdowns and two games with rushing and receiving touchdowns. The Rams have a great defensive front and will give Mixon trouble picking up yardage, but this prop allows us to cash in on his short rushing and receiving touchdowns in Super Bowl 56. At 6 to 1 odds, I like the value here.
Top Value Prop: Burrow & Stafford 375+ Passing Yards Each
Best Available Number: +2500 at DraftKings
Why couldn't this game turn into one of the all-time best Super Bowl shootouts? We have 2 of the best passing offenses and 2 of the weaker passing defenses. At 25 to 1, I cannot pass up the value of possibly getting to watch one of the most exciting Super Bowls and winning a nice chunk of change while doing it. Let's air it out!
Player to Make 1st Reception: Ja'Marr Chase (+500) and Odell Beckham Jr. (+55)
Both Chase and Odell have made the 1st reception for their team in 3 of the last 4 games. We all know that coaches have those massive cards that have the 1st drive's script on it. I don't expect either of these teams to go to something completely "off-script" to start the game off. I believe by taking both, we will likely ensure profit.
Long Shot Player Props Worth a Dart
As always, we have to share a handful of player props with +1000 odds or longer that are worth a dart throw. Here are three longshot bets that jumped out as we went through the endless list of props available for the 2022 Super Bowl.
1st TD: Tyler Higbee
Best Available Number: +1400 at DraftKings
He's done it twice this season and is a serious red zone threat. He is the top receiver in terms of completion percentage for the Rams in the red zone at 70.59%. He's got 2nd most TDs by a receiver in the red zone, and was targeted 15.45% of the time, which is 3rd best behind Kupp and Jefferson. If he's healthy and active, and gets a red zone target, it is likely getting caught. Just give him a chance Stafford!
1st TD Higgins
Best Available Number: +1200 at BetMGM
Higgins leads the Bengals in redzone targets and percentage at 25.42% and is 2nd in receiving touchdowns. With Uzomah out, and the Rams likely to focus on Chase, Higgins is not only in play for the first TD but is an interesting 2+ TD bet as well. Higgins came into the postseason with 4 touchdowns in the Bengals final 7 games, but has yet to get one in the playoffs. Maybe, just maybe, he's due?
McPherson to Have a Missed PAT (1pt)
Best Available Number: +1080at FanDuel
Evan McPherson has been getting crazy praise all playoffs long, and for good reason, he is 12 for 12 on field goals and has hit some in extremely clutch situations. However, he has had 2 missed PATs this season. How many times have we heard announcers praising a kicker for being so consistent before a kick before something went array? This prop gives you some excitement after each Bengals touchdown with the hope of the kick being off.
Bonus Team Prop Bets for the 2022 Super Bowl
Player props are not the only way to get into the Super Bowl 56 prop action. You can wager on hundreds of different team props at every major U.S. sportsbook. Here are our favorite team props for Sunday:
1+ Successful 4th Down Conversions in the Game
Best Available Number: +260 at DraftKings
Granted, the Bengals have the 6th least 4th down attempts this season, but this is the Super Bowl. You have to leave everything out there. If they are trying to drive at the end of the game to get in position for a tying or go ahead score, we could see a short 4th down attempt getting converted easily against a prevent defense.
The Bengals have successfully converted on 13 of their 20 attempts this season, which ranks them 3rd in the league at 65%.
1st Accepted Penalty: False Start
Best Available Number: +480 at BetMGM
The Bengals and Rams rank number one and two in the league as beneficiaries of false start calls. Their opponents have committed 34 and 28 respectively. As for the penalties that they have committed. False starts are the 2nd most for each team. Nerves will be felt among the majority of the players on the largest stage the game has to offer. Someone jumping early on the offense is not something that would be surprising to anyone and the +480 odds are enough to make us pull the trigger on this prop.
Total Sacks UNDER 5.5
Best Available Number: -155 at PointsBet
The Rams and Bengals rank 3rd and 11th in the league respectively in total sacks this season. Against similar defenses, Burrow has been sacked an average of 4.4 times per game and Stafford an average of 2.8 times per game. But in the playoffs, the Bengals are averaging 2.6 sacks per game to the Rams' 1.6 per game.
I believe with the extra time to prepare, both offenses will be prepared for the pass rush of each defense and the sack total will be lower than 5 total. Everyone will be thinking about the 9 sacks the Bengals gave up against the Titans, but do not let that one game deter you from the recent totals.
Coin Toss Winner Wins Game
Best Available Number: -104 at PointsBet
This prop is for anyone that can't make up their mind on who to root for in the Super Bowl! The winner of the coin toss has gone on to lose the game for the last 7 straight Super Bowls. You have to go back to Super Bowl XLVIII when Seattle won the toss and went on to defeat the Denver Broncos. This is the longest streak for either side of this bet. By simple law of averages, this has to be the pick on this prop.
Neither Team to Score 2 Unanswered Times (Excluding PAT)
Best Available Number: +2500 at FanDuel
Another prop to help you make up your mind on who to root for in the game. With this prop you get to change your rooting interest after every score and you get crazy odds of 25 to 1. I do not recommend taking this prop for a large sum, but if you are planning on sprinkling a couple of bucks here and there, this isn't a bad prop to look at.