After a Monday day off for all but six teams, baseball returns with a huge slate to kick off a week of amazing matchups. We are backing two underdogs and a small favorite on what seems like a busy slate with strong wagering opportunities. Let's dive in! As a reminder, you can shop the latest odds to find the best line under each breakdown.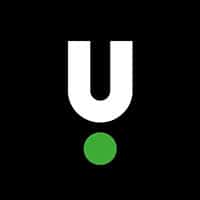 Get $40 Free, No Deposit Neccessary
Register today at Unibet to receive 2 free $20 Bets. Tonight only at Unibet.
Seattle at Detroit – Pick: Seattle ML
Best Odds for Mariners at Tigers - 6/8/2021
We have a lefty-lefty matchup in Detroit with Matt Boyd facing off against Marco Gonzales. Gonzales just came back from a forearm injury and he looked great in his first outing off the IL giving up just one earned run on two hits while striking out six. The youngster had his highest swinging strike rate of the season and the lowest average exit velocity against him, which is a combination that proves to us that he is healthy.
Detroit has problems against left-handed pitchers and that is putting it mildly. The Tigers are dead last in the league in wRC+ at 76 and wOBA as well at .279 despite getting lucky with a .310 batting average on balls in play against lefties. This is the perfect matchup for a healthy Marco Gonzales to face.
Detroit starter Matt Boyd has given up at least four earned runs in each of his last four starts. He is an arm that had home run problems in the past and while he has been showcasing unsustainably low home run rates regression seems to be hitting him.
The Mariners have the better starter, the better offense, and the higher quality bullpen as well. Give us Seattle on the money line on Tuesday!
Houston at Boston – Pick: Houston ML
Best Odds for Houston Astros at Boston Red Sox - 6/8/2021
Early money has been coming in on Houston and we are fully agreeing with it. The Astros are sending Framber Valdez to the mound. This will be only Valdez's third start of the year since he started the season on the injury list. Valdez has been more than amazing in the first two outings boasting a 12.60% swinging-strike rate, a 78% ground ball rate and only allowing a 70% contact rate plus a 29.60% hard-hit rate.
If an arm is missing this many bats, forcing ground balls, and is not giving up (hard) contact, he is difficult to really hurt for opposing teams. Boston will likely miss their best bat, JD Martinez from their lineup which is further helping Valdez's chances.
The Red Sox will counter with Martin Perez, who has just faced the same Houston team less than a week ago. In the first outing, Perez got lucky getting away with no earned runs despite only striking out four in 7 innings and giving up six hits. The Astros are a top-three offense against left-handed arms like Perez with a 122 wRC+ and a .339 team wOBA. They also don't strike out a ton with just a 16.80% team K-rate.
The Monday day-off will certainly help the Houston bullpen and we are backing them on the money line against a Boston team that is a regression candidate on the offensive end. Martin Perez simply should not be able to shut Houston down two games in a row and Valdez looks like a pitcher that we should be backing!
Toronto Blue Jays at Chicago White Sox – Pick: Toronto ML
Best Odds for Blue Jays at White Sox - 6/8/2021
By this time in the season, most bettors know that the White Sox are the best offense in the league against left-handed pitching. Toronto starter Robbie Ray is a lefty. This explains all the early betting action on the White Sox as the market is mostly dictated by simple stats like this. What the bettors don't know that while the White Sox are still really good against lefties, they have been getting extremely lucky in the split with a .334 BABIP against left-handed pitchers. While even after some regression they will still be good, but they are not godlike like this pricing indicates.
We are lining this game much closer to a pick'em and Toronto starter Robbie Ray should be able to hang in this game for the most part. Ray has a 3.31 SIERA through the season with a 16.30% SWSTR and he is coming off an outing where he struck out 9 and only gave up one earned run.
White Sox starter Carlos Rodon gave up five earned runs in his last outing which is the highest number of runs he allowed this year. He also gave up 9 hits and was more hittable than ever before. The Blue Jays are an often overlooked offense, but their stats against lefties are almost as good as what the White Sox can put on the table.
With Rodon not being the sharpest in his final outing and the price on Chicago being extremely inflated due to them facing a left-hander we are going against the market move here and backing the Toronto Blue Jays on the money line as big road dogs.
Browse Latest Articles