It's early July, which means that the NFL Preseason is only one month away from kicking off with the annual Hall of Fame game on August 5. One of the nation's most popular sportsbooks, Caesars, has released its 2021-2022 Pro Football Props. Numbers are available for what player will lead the league in passing, rushing, and receiving yards respectively.
In this article, we'll go over our best prop bets for the 2021-22 NFL season. We'll discuss which QB, RB, and WR provide the most value at their current betting odds. Without further adieu, here are three of our favorite NFL prop bets for the upcoming season.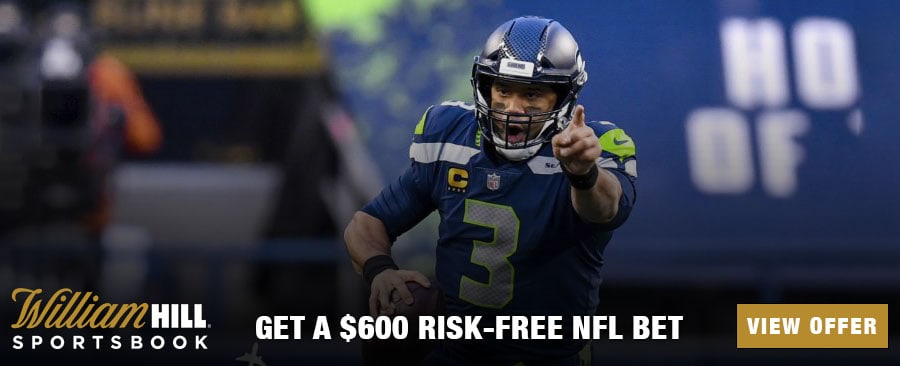 QB with Most Passing Yards in 2021: Russell Wilson +2000
Even though he's 32-years old, Russell Wilson is still at the top of his game and showing no signs of slowing down anytime soon. The 5-11 215 pound playmaker threw for 4,212 yards last season which ranked 9th in the NFL. Though there were some rumors flying around in the offseason that Wilson wanted out of Seattle, Wilson is back for his 10th season as the starting QB for the Seahawks.
The main reason we like Wilson to win this prop is that we know that Seattle is going to throw the ball a ton in 2021. Chris Carson is a decent running back but he's not a true workhorse that can handle a lot of carries each game. Head coach Pete Carroll knows that if he wants to put enough points on the board to win, he's going to have to let Wilson throw the ball upwards of 30 times per game.
Also, Seattle's defense was one of the worst in the NFL in 2020 against the pass. The Seahawks' defensive backs looked lost at times and it showed up on the stat sheet in a big way. Seattle allowed 285 passing yards per game last season which ranked next to last in the league. Needless to say, The Legion of Boom days are definitely over!
This is another reason to think Wilson will have a humongous amount of passing yards this season. If Seattle is giving up a lot of points again this year, they will have to throw the ball even more frequently to keep up on the scoreboard. To win a passing yards prop, you often want to back a QB that has a terrible defense for that very reason.
Wilson has plenty of good weapons at wide receiver who will help him rack up a lot of passing yards in 2021. DK Metcalf may be the most physically gifted receiver in the league and is built more like a pro bodybuilder instead of a wideout.
Tyler Lockett still has plenty of speed and D'Wayne Eskridge, a second-round draft choice out of Western Michigan, will be a nice addition for Wilson to throw to as well. The 20 to 1 number on a QB of Wilson's caliber is simply too good to pass up.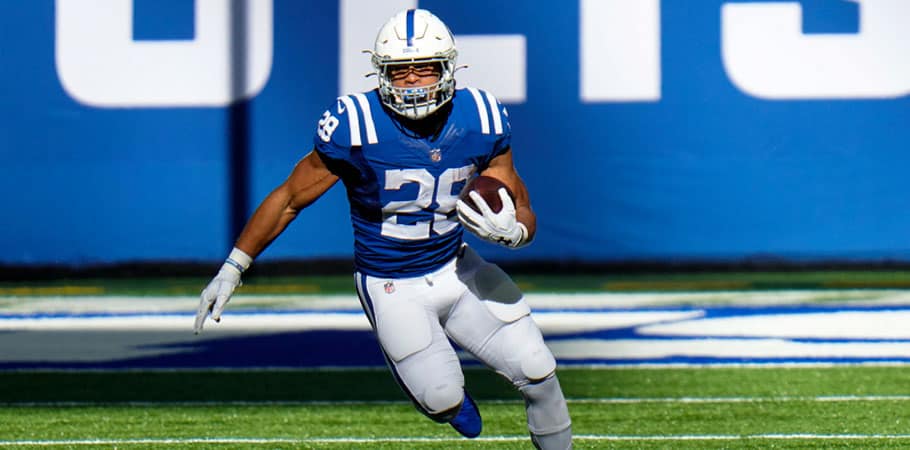 RB with Most Rushing Yards in 2021: Jonathan Taylor +2500
We love Derrick Henry as much as anybody but we aren't willing to pay the steep +350 price tag to take him here in this prop wager. Asking Henry to win the rushing title in three consecutive seasons seems like a bit of a tall order. Also, the fact that the Titans traded for future Hall of Famer Julio Jones indicates that they may be passing the ball more frequently in 2021.
You got to love a big bruising back like Jonathan Taylor to put up lots of rushing yards again this year. The 22-year old finished third in the league in rushing yards during his rookie campaign last season. The former Wisconsin Badger racked up 1,169 yards on the ground and 11 touchdowns in 2020.
Taylor only carried the ball 232 times last season. While that may seem like a lot, Henry carried the rock an incredible 378 times. We expect Taylor's carries to increase and Henry's carries to decrease a bit in 2021, which will help Taylor's rushing title chances.
The Colts brought in troubled QB Carson Wentz during the offseason. Wentz was desperate to get out of Philly and it'll be interesting to see if he's able to get his career back on the right track.
With Wentz a bit of a question mark, expect head coach Frank Reich to put the ball in Taylor's hands at least 25 times per game. The Colts don't have an overly talented receiving corps either, especially since T.Y. Hilton chose to retire. There's lots of value in Taylor at the +2500 odds.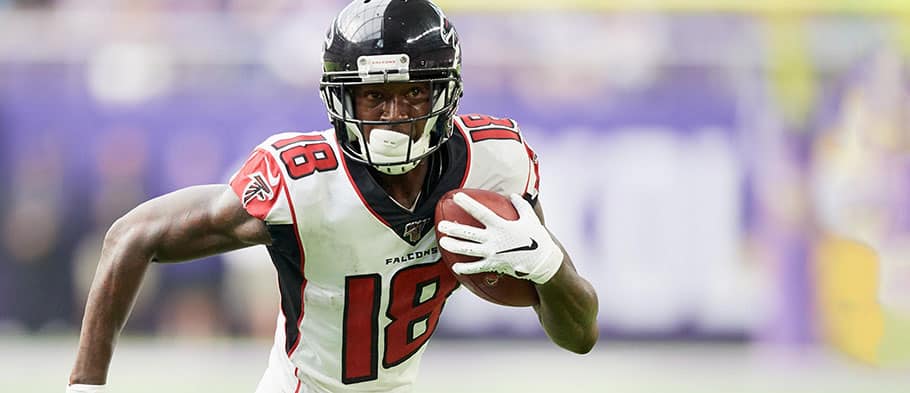 WR with Most Receiving Yards in 2021: Calvin Ridley +1500
The departure of Julio Jones means that this Atlanta Falcons offense will revolve around Calvin Ridley. Ridley finished in a tie for 5th place in receiving yards last year with 1,374. With Jones flying the coop to Tennessee, look for veteran QB Matt Ryan to throw the ball to Ridley on an even more frequent basis.
The 26-year old will be entering his 4th NFL season in 2021 and is primed for his best year ever. Do you know who led the NFL in passing attempts and completions last season? That's right, Matt Ryan! If Atlanta keeps chucking the ball around the yard at that rate, Ridley stands a great chance of winning his first-ever receiving title.
Another reason to like Ridley in this prop is that Atlanta's defense was one of the worst in the league last year (398.4 yards allowed per game). Like you saw in our Russell Wilson example, it's ideal to pick an offensive player from a terrible defensive team. With the Falcons trailing in a lot of their games, Matty Ice will be throwing the ball to Ridley all the time.
Ridley caught 90 passes in 2020 and we expect him to surpass that number this season. We'll gladly take the nice 15 to 1 odds on Ridley to have the most receiving yards in 2021.
Browse Latest Articles