Time for a few game sixes! We have a two-game Friday slate with both road teams facing elimination in case of a loss. Will the Philadelphia 76ers and the Utah Jazz both survive and force a game seven? Let's find out!
As a reminder, you can shop the latest odds to find the best line under each breakdown.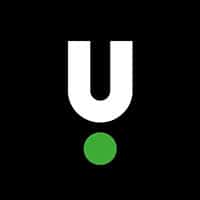 Get $40 in Free Bets for Tonight
Register at Unibet to receive $40 free, plus a $500 deposit bonus!
Philadelphia 76ers at Atlanta Hawks - Pick: Philadelphia -3
Best Odds for 76ers at Hawks - 6/18/2021
Philadelphia is facing elimination in a series that they were overwhelming favorites to win coming off a promising round one gentleman's sweep of the Wizards. Not sure how we got here, but after a stunning victory in game one, the Hawks managed to eke out close wins in both games four and five.
In-game four it was Embiid's knee acting up as the big man – playing through a torn meniscus - was 0 for 12 from the field in the second half turning the ball over four times. Coach Ty Lue should have changed things up by sitting Embiid and running the offense through Simmons or Harris, but he didn't make any in-game adjustments. The Sixers were just overlooking their opponent and paid the price.
Game five brought us a vintage Embiid performance and probably no Sixers fan would have thought that they will end up losing a game where their star scores 37 points with 13 rebounds, 5 assists, 4 blocks, and 2 steals. This time, it was Ben Simmons (6 points, 4/14 free throw shooting) and Tobias Harris (4 points, 0/3 three-point shooting) not showing up.
Shockingly, in the entire second half of the game, there were only two Philadelphia players that made a field goal: Embiid and Curry. The 8 other players hitting the floor for the Sixers couldn't combine for one field goal.
Atlanta Making the Most of Their Opportunities
The Hawks got a good game off Trae Young, who finished with 25 points and 6 assists, but the story of this one for Atlanta was Lou Williams and Danilo Gallinari. Williams scored 15 points off the bench hitting 7 of 10 shots ending the game with a +26 in plus-minus rating, while Gallo hit all three of his shot attempts and ended the game as a +24.
The Hawks were also perfect from the free-throw line and turned the ball over only six times through the entire game. On the other end of the floor, the entire Philadelphia 76ers bench combined for 2 points that were the result of two free throws made by Shake Milton.
Expecting to See Vintage Sixers
It was not too long ago that we've expected the Sixers just to run away with the series being up 2-1 and looking dominant. We are expecting that version of the team to show up on Friday. They still have the tools and the talent to manhandle this Hawks team.
The Sixers are bigger, have the better defense, the stronger bench and the best player on the floor also plays for them. Give us Philadelphia on Friday, we are also laying the points expecting them to cover. This should turn into a blowout if the road team is shooting just a tiny bit better than what we've seen in the last two games!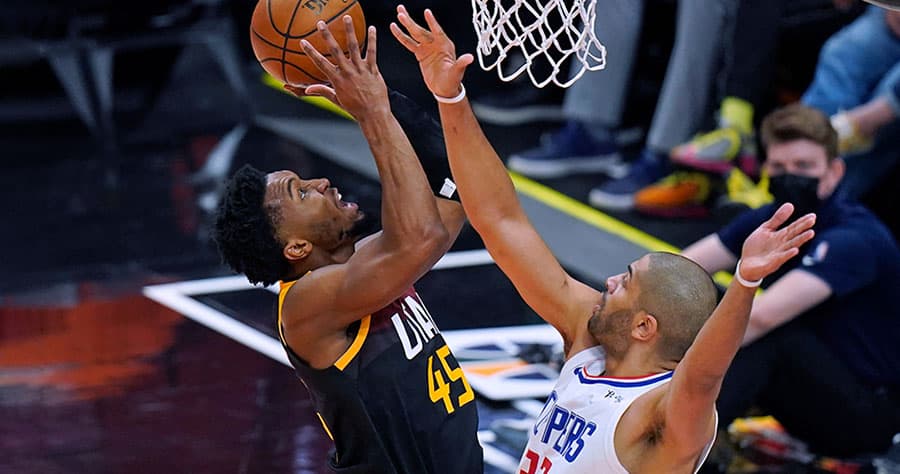 Utah Jazz at Los Angeles Clippers - Pick: Clippers ML
Best Odds for Jazz at Clippers - 6/18/2021
The Clippers were winners on Wednesday as +300 underdogs and they did it without Kawhi Leonard. Leonard is nursing a knee injury and his status for game six is up in the air. The Clippers superstar has been locked in for the past two games of the series helping his team to two straight victories with 34 and 31 points while also being one of the top rebounders on the team.
In game five, it was the Paul George show. The often-inconsistent George delivered his third straight 30+ point game putting up 37 points while collecting 16 rebounds and dishing out five assists. Forward Terance Mann got the call to start in place of Kawhi and he was phenomenal with 13 points, 2 rebounds, 2 assists, and 2 steals. There is nothing more you can ask for someone who normally plays about 15 minutes a game.
Utah simply sleepwalked through this one and while the game was still within reach in the fourth quarter, the Donovan Mitchell-led home team fell short. Mitchell only had 21 points on 31% shooting and missed 10 three-point attempts as well. He was also visibly hurt by the ankle injury he is nursing for weeks.
The Last Jazz
We are not seeing the Jazz winning this one. Mike Conley aggravated his injury and should be out for at least the next few games and Donovan Mitchell is not nearly close to 100%. The Clippers are consistently outrebounding the Jazz and Utah's bench production has been close to non-existent, meanwhile, there is always at least one player stepping up for the Clippers.
We are taking the LA Clippers on the money line in game six! Even without Kawhi Leonard, they have more depth and better team chemistry. The small-ball lineup seems to be working wonders and role players like Reggie Jackson and Marcus Morris are stepping up big time. Kawhi's absence will be a huge issue in the next round, but that is a story for another day.
Browse Latest Articles