We are back in the lab for another dive into NBA Props for tonight. On Tuesday we went a great 4-1 with our only loss being the Jae Crowder OVER 11.5 points. 7 points on 15 shot attempts should be a crime for costing us our sweep. But we will take 80% wins any day of the week.
We have a super small slate tonight with just 2 games on the board. Most basketball fans will be glued to the NCAA hardwood, but we don't pass up value when we see it and that is the case in the NBA tonight. We have the big storyline of the 76ers hosting the Nets with James Harden playing in his 1st game against his former team while Ben Simmons watches from the Nets bench.
The other matchup features 2 of the top teams in the Western Conference. The Nuggets will host the Warriors, who they just beat by 7 on Monday night. Jokic had a monster triple-double in that one (32-15-13). However, the majority of the Warriors starters sat that one out. They will be in the lineup tonight for what should be a very entertaining game. So, let's take a look at the best plays from each of these contests tonight.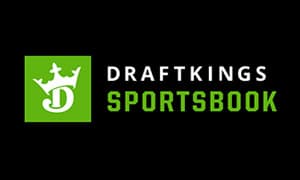 Bet $1, Get $150 Free
With DraftKings Promo Code EWB
Nets/76ers Make it Rain - Same Game Parlay
Our first of two 3 pointer same game parlays tonight, we are bringing Harden back together with his ex-teammates, Kevin Durant and Tyrese Maxey, on this one.
Harden and Durant 1+ Made 3s, Maxey 2+ Made 3s
Best Available Odds: -105 at DraftKings
Harden has hit at least 1 three in every game with the 76ers. If you don't think he is hitting at least one step-back three tonight against his former team, you are crazy.
Durant has hit at least 1 three in every game dating back to December 3rd when he went 0-1 against Minnesota. In his last 2 games against Philly, he has gone 3-8 and 2-3 from long range.
Maxey has arguably benefited more than any other 76ers player from the addition of Harden. He forces the defenses to collapse on his drives and that leaves a ton of room for Maxey to have open looks from deep. He is shooting 61% from distance since the addition of Harden and has made at least 2 threes in each game.
Warriors Splash Brothers - Same Game Parlay
The second of our two same game parlays will look to the splash brothers in their road matchup against the Nuggets. We are getting plus-money on this SGP at both FanDuel Sportsbook and BetMGM Sportsbook tonight.
Klay Thompson 2+ Made 3s, Stephen Curry 4+ Made 3s
Best Available Odds: +110 at BetMGM
Curry is averaging 4.5 made threes per game this season. He is coming off a 1-6 night from three against the Clippers. The last game he made only 1 three pointer was against these Nuggets, but followed that up with 16 in the All-Star game. Prior to that one, he had just 1 against the Lakers and followed that with 8 against the Clippers the following game.
Klay has made at least 2 threes in 8 of his last 10 games. He was 3 of 10 in the last meeting against these Nuggets, which is an off night for him. If he gets 10 up again in this game, the 2 makes will be no sweat.
Kyrie Irving Over 24.5 Points
Best Available Odds: -115 at DraftKings
Kyrie is coming off a 50 points game where he shot 15 of 19 from the field. This total is set at the same number as James Harden, and I expect Kyrie to do is best to outperform him tonight. At first, I was looking at Kyrie's Pts+Reb+Ast prop which is set at 33.5 -120 on DraftKings. But, looking back at his previous performances, when he did not go over 24 points, he also did not go over 33.5 for the P+R+A prop. We are saving a bit of juice by taking just the points at -115.
Kevon Looney Under 9.5 Rebounds
Best Available Odds: -130 at FanDuel
Draftkings already has this prop listed at 8.5 for -140. That along gives this play some value despite the juice. Looney pulled down 11 in the previous meeting with the Nuggets, but that was without a majority of the Warriors lineup. Even with those 11, he is still averaging just 8.3 boards per game against the Nuggets this season. He is averaging 7.3 boards per game this year and just 7.7 over his last 10 games. I expect Looney to go under this total by at least 2.