We have a six-game slate on deck in the NBA tonight with the ESPN double-header featuring the Bulls at the Hornets, followed by the Warriors at the Jazz. The Lakers are also in action as they travel to Portland to face the Trail Blazers in their second game without CJ McCollum.
This may be a relatively small slate, but there are still hundreds of player props to choose from and we think we've got four winners for you. As always, each pick includes which sportsbook has the best odds on that prop. This made a +380 difference between the best and second-best odds in one of our prop picks for Wednesday!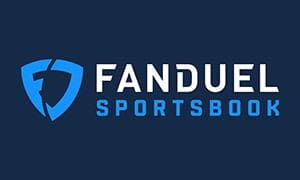 Place a $5 Super Bowl Bet, Get $280 Free
Use promo code EWB
Gary Trent Jr. UNDER 1.5 Steals
Best Available Number: -130 at Caesars
Trent Jr. is averaging 1.8 steals per game and has picked up at least 1 steal in 10 straight games. So, why would we want to take his under? Of those 10 games with at least one steal, he had 2 or more in just 3. That would be 7 of the 10 games he went UNDER the 1.5 steal number. The other factor playing a role here is that the spread is -9.5, meaning this game could be a blowout come the 2nd half which would lead to less playing time for Trent Jr. Gary, keep your hands to yourself tonight young man!
DeMar DeRozan OVER 0.5 Made 3s
Best Available Number: +105 at DraftKings
DeRozan is averaging just 0.6 made threes per game on 1.8 attempts. He has yet to make a three in his previous 4 games. And has made only 5 total in his last 10 games. But when we look at the teams he has faced recently, we can see why his numbers are so low. The Suns, 76ers, Pacers and Raptors make up 5 of those 10 games and those teams are near the top of the league in least amount of made threes allowed on the season.
Tonight, he faces a Hornets team that has allowed the 2nd most threes this season and is allowing an average of 14 made threes per game. He was 0-2 from deep in their last meeting back in late November. I believe DeRozan gets us 1 tonight on at least 3 attempts.
DeJounte Murray UNDER 21.5 Points
Best Available Number: -115 at BetMGM
Murray is only averaging 19.6ppg this season and tonight he is facing a defense that is #1 in the league in points allowed both overall and at home in the Cleveland Cavaliers. In his last 10 games, Murray has only surpassed 20 points in 4 games. In those 4 games, he took at least 20 shots and failed to do so in the other 6 where he fell short of 21 points. Cleveland allows the least number of field goal attempts in the league with just 85.1 per game. Let's not forget he hung 30 on them in their previous meeting, so the Cavs are likely to focus on holding him in check tonight.
1st Scorer Prop: Royce O'Neal
Best Available Number: +800 at BetMGM
Kevan Looney is questionable for the Warriors tonight and if he does not go, that will likely set up a tip between the 7-foot Whiteside (57%) and someone around 6'6". And in the event that Whiteside sits, 7-footer Udoka Azubuike will tip. Even if Looney goes, he is only 40% on winning tap percentages. The Warriors have only scored 1st 30% of their last 20 games while the Jazz have at a 78% rate.
There have been games where the opposition has scored 1st but the last 2 where they were the 1st to score, it has been O'Neal. Also, in the 3 straight games prior to his back-to-back wins, he took the 1st or 2nd shot attempt. The Jazz like to get O'Neal involved on the early possessions, which could let cash him tonight at a nice price.