It's another busy Friday night for the association with a nine-game slate that includes the 76ers at Mavericks on ESPN at 10:00 PM. The Nets will look to get back on track in Utah against the Jazz in the only other headliner matchup on the slate tonight.
This article features four of our favorite player prop picks for tonight's slate, including our 1st scorer pick. Included with each pick is the sportsbook with the best available number. There was a +150 difference between the best and second-best odds for one of these wagers, so always remember to shop every bet!
If you are in a state that doesn't yet offer legal sports betting, Underdog Fantasy has hundreds of NBA props available and payouts that top what you find at most sportsbooks.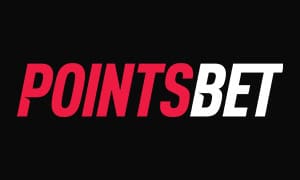 Bet $1 on Super Bowl 56, Get $100 Free!
Use Promo Code BVBB1
Evan Mobley OVER 1.5 Blocks
Best Available Number: +105 at Caesars
Mobley is riding high after scoring a career high 29 points in his last game on Wednesday against the Rockets. He had 0 blocks in the game but it was not much of a surprise since the Rockets are 6th best in the league in opponents blocked shots per game. Mobley exceeded 1.5 blocks in the previous 3 games which came against opponents near the middle of the pack in blocks allowed per game. He is averaging 1.5 blocks per game over his last 10 games.
The Cavs are facing a Hornets team that allows the 6th most blocks per game in the league (5.32). Let's also consider, the last time Mobley had 0 blocks in a game, it came against the Knicks, who are 2nd best in avoiding blocks. In the next game, he picked up 2 blocks against the Bucks who are 5th best.
Over the season he has hit this prop 50% of the time it has been available and with the Hornets being one of the more susceptible teams to getting blocked, I like Mobley's odds. Particularly when you are getting plus money at Caesars Sportsbook.
Trae Young OVER 4.5 turnovers
Best Available Number: +115 at BetMGM
Trae is averaging 4.2 turnovers per game this season and 4.75 over his last 4 games. But let's take a look at what he's done against some of the best teams in the league at causing turnovers since Toronto is 2nd in the league, causing 16.3 turnovers per game. In the last month; against #1 Minnesota, he had 5. Against #4 Charlotte, he had just 2. Against #5 Miami, he had 8.
Trae took the last game off for rest for the 1st time since his day off on January 5th. In his next game on the 7th against the Lakers, he had 9 turnovers. If history is any indication, Trae should be in for a game filled with turnovers against this aggressive Toronto defense. Give us the over here in a sloppy game for Trae and we will take the plus money at BetMGM.
Nikola Jokic OVER 1.5 made 3s
Best Available Number: -102 at FanDuel
It's not every day you look at a 3-point prop and land on a big man as your play, but here we are. On the season, Joker is shooting 37.5% from deep. Over his last 10 games, he has averaged 2.0 made 3s per game. He has gone under this number just 3 times in his last 10.
The Pelicans, who he faces tonight, are last in the league allowing an average of 8.22 made 3s per game. This will be the 3rd time Joker is facing them this season. In his previous meeting against the Pelicans, the Joker finished 3 of 6 from deep. We don't need 3 here, just 2 will do. Let's make it rain tonight Joker!
1st Scorer Prop: Jusuf Nurkic
Best Available Number: +250 at BetMGM
I know, I know, these odds are not very enticing for a 1st scorer. However, I just can't pass on this one tonight. Nurkic has won 73% of his last 20 tips and the Blazers have been 1st to score on 82% of their last 20 games. Not only has Nurkic been instrumental in the Blazers getting the 1st possession, he has also been the focal point ON the 1st possession. He has taken the 1st shot for the Blazers in 3 of their last 4 games and made it twice.
Over the course of the season, he is the 2nd most profitable 1st scorer behind only Jae Crowder and has given bettors a 79% ROI on their bets. Lastly, in their previous meeting with the Thunder just 4 days ago, CJ McCollum hit the 1st basket. The fact that Nurkic did not take the 1st one last time, leads me to believe he will be the one taking it this time out. Nurkic for a potentially smaller than normal profit here.