With the Play-In Tournament wrapped up, the NBA Playoffs can officially begin! Saturday's card treats us to four outstanding first-round matchups. The first three games can be seen on ESPN while the primetime night game will be aired on ABC.
If you want some action on every NBA playoff game this Saturday, we've picked out our favorite prop bet in each matchup! Here are our best NBA player prop bets for Saturday, April 16.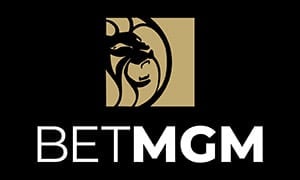 Bet $10, Get $200 Free
On Any NBA Playoffs Game
Donovan Mitchell UNDER 26.5 Points
Best Available Odds: -102 at FanDuel
Faithful readers know that we love to bet on star players to go Under their listed point total. The majority of bettors like to bet on the star players to score lots of points. Because of this, the books will shade the line a point or two higher than it should be on the NBA's biggest names.
We love Donovan Mitchell, but we don't see him going over this point total, especially since he was a little bit under the weather last week. Though he's averaged 25.9 points per game this year, Dallas held him to 23.8 points per game during their four regular-season meetings. Two of those games were in March, when Mitchell only scored 17 points and 12 points, respectively.
The Mavs have an underrated defense that ranks 6th in the league in defensive efficiency. Mitchell has also stayed Under this point total in 3 out of his last 4 games. Take the Under!
Ja Morant UNDER 28.5 Points
Best Available Odds: -110 at DraftKings
Morant is a freaking stud but he's missed 10 out of the Grizzlies' last 11 games with a banged-up knee. Sure, Morant looked great last Saturday against the Pelicans, but keep in mind that he only played 27 minutes in that game. Since he's missed so much time, you have to wonder if Morant really is in good game shape.
Another reason to like this Under has to do with Minnesota's sneaky-good defense. They aren't an elite group, but the T'Wolves rank 13th in defensive efficiency. Minnesota also held Morant to only a 20 points per game average in their four regular-season meetings against Memphis.
Could Morant get hot and wind up with 40 points in this game? Absolutely! However, Morant scored 28 points or less in 31 of his 57 games this year. We'll ride with the Under!
Scottie Barnes OVER 7.5 Rebounds
Best Available Odds: +100 at BetMGM
We've been more than impressed with the rookie season that Scottie Barnes has put together. The former Florida State star is averaging 15.3 points and 7.5 rebounds per game this year. We think Barnes has a big night on the glass against the Sixers.
Philadelphia has a boatload of talent but they don't rebound the ball well at all. The Sixers average 49.5 rebounds per game, which ranks 29th in the NBA. They also rank 30th in offensive rebounding (8.5) while Toronto ranks 2nd (13.4).
Barnes averaged 8.3 rebounds per game against Philly during their three regular-season meetings. In their latest meeting just 9 days ago, Barnes pulled down 10 rebounds. We see Barnes repeating this performance on Saturday night so take the Over!
Will Barton OVER 3.5 Assists
Best Available Odds: -113 at Unibet
In the primetime matchup with Denver and Golden State, we'll focus on Will Barton's assist total. The former Memphis Tiger has put together a solid season for the Nuggets by averaging 14.7 points and 3.9 assists per game. We can easily see Barton dishing out 4 assists or more in this one, even though Golden State has a heck of a defense.
Though he didn't play particularly well in two regular-season games against the Warriors, Barton has compiled 4 or more assists in 4 out of his last 5 games. He's also averaging 4.6 assists per game over his last 9 games.
When we check the season-long metrics, we like this Over even more. In 71 games this season, Barton has gone Over 3.5 assists in 41 of them. Hope the Saturday hoops card treats you well!