After a quiet 4-game slate last Monday, we get a full 8 game NBA slate tonight. The headliner matchups tonight include Memphis at Philadelphia and Miami at Boston. Find our top three prop bets for tonight's slate and our favorite scorer bet. We hit on Bobby Portis (+1000) as the first scorer in our last article, so let's keep that momentum rolling. Included with each of our prop bet picks is the best available number and where to find it.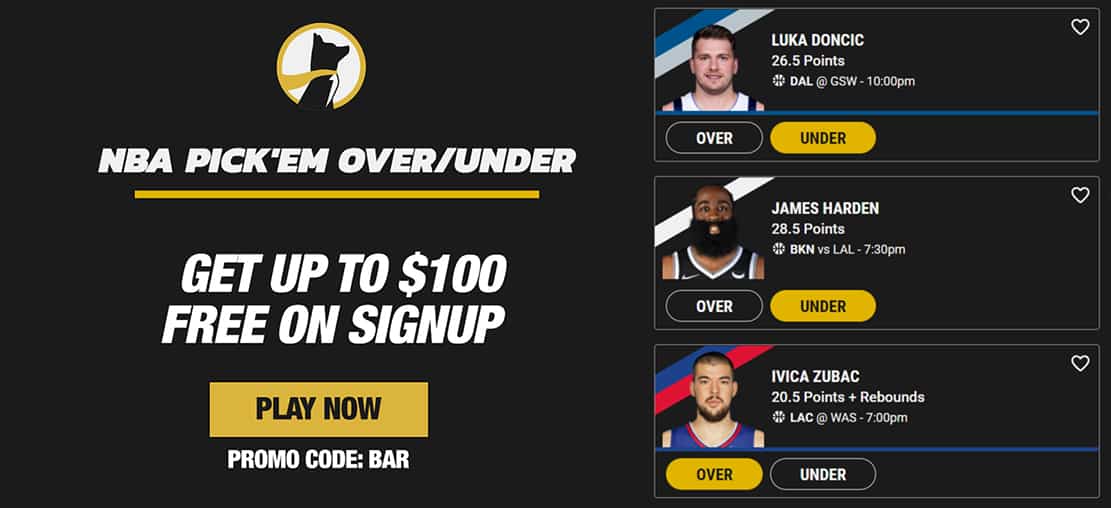 Dean Wade OVER 1.5 made 3s
Best Available Number: +110 at FanDuel
Wade has seen an increased role over the past 3 games. He is averaging 24 minutes per game compared to his season average of just under 19. Over those last 3 games, Wade has been scorching hot from deep, connecting on 10 of 15 deep balls. He has hit at least 2 in each game and that includes the sparing 13 minutes he played against the Bucks on Wednesday.
He faces the Pelicans, who on average give up the most made threes to their opponents per game (8.22). The Cavs, on average, are hitting 11.9 threes per game. Lauri Marrkanen was knocking down 2 per game, Colin Sexton, 1 per game, and Ricky Rubio 1.7 per game. All three players will not be playing tonight, giving more opportunities to Wade to get us over here. Let's ride with DWade 2.0!
Tyrese Maxey UNDER 19.5 points
Best Available Number: -115 at BetMGM
Maxey has gone 8 straight games without surpassing this 19-point total. Granted, they were all with Joel Embiid in the lineup who is out tonight. And yes, Maxey has averaged 22.4ppg in the games Embiid has not played. However, the Grizzlies have shut down the backcourt of a majority of the teams they have faced. On average, they have only allowed 9.5ppg to guards per game this season.
I believe this number is a bit too inflated with Embiid being out. Maxey will likely get north of 15 points in this one but I do not see him going over 18/19 here. I like our chances with Morant and Bane defending Maxey on the majority of possessions.
Kemba Walker OVER 0.5 Steals
Best Available Number: -115 at DraftKings
Kemba has had 1 or more steals in 16 of the 27 times this prop has been available. He has picked up a steal in 4 of his last 5 games. The game he failed to get one was against the Heat who are 7th best at not turning the ball over via steals. His opponents tonight, the Kings, are 6th worst in the league at allowing steals (8.48 per game). Also, he main ball handler for the Kings, De'Aaron Fox is questionable with an ankle injury. If he does go, we get Kemba against a less than 100% Fox. If he does go, we'll get an inferior ball handler for Kemba to pick his pocket.
First Scorer Prop: Jalen Green
Best Available Number: +750
Let's start with some solid numbers. The Warriors have scored the 1st points in just 27% of their last 20 games. Kevan Looney has won the tap just 41%. In comparison, the 1st points have been scored by the Rockets in 63% of their last 20 games, and Christian Wood has won 72% of the taps this season.
Green has hit this prop 4 times this season and has been used quite a bit as an option of the 1st possession. In his last game, Green took the 2nd shot for the Rockets. Prior to that, he took the 1st attempt for the Rockets and scored. 3 games ago, against this same Warriors team, Green took the 2nd attempt after Christian Wood scored the 1st bucket. I think the fact that Wood was the 1st option last meeting with the Warriors will cause the defense to collapse or shift more towards him on the 1st set.