Mondays after a holiday weekend are always rough! Luckily, we have three incredible NBA playoff games on the board tonight to soothe the Monday blues. TNT will show the Raptors @ 76ers at 7:30 PM Eastern and the Nuggets @ Warriors for the late 10 PM tip. The Jazz @ Mavericks matchup tips off at 8:30 PM and can be seen on NBA TV.
Our NBA best bets and prop bets got off to a hot start over the weekend but finished at 5-5. Let's get back in the black! Here are the best NBA player prop bets for Monday, April 18.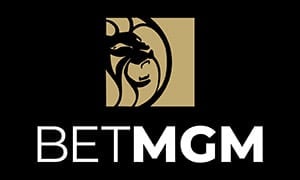 Bet $10, Get $200 Free
On Any NBA Playoffs Game
James Harden UNDER 10.5 Assists
Best Available Odds: +110 at Unibet
We respect how much James Harden has improved as a passer, but this plus money price is too good to pass up! Sure, "The Beard" racked up 14 assists in Game 1 against the Raptors, but we expect some regression to the mean tonight in Game 2.
After giving up 131 points in an embarrassing Game 1 effort, we think the Raptors will be more focused on defense. Toronto knows that they can't go down 0-2, so expect some increased intensity and a sense of urgency on the defensive end. Hopefully, with some better defensive play from the Raptors, Harden's assist opportunities won't be as vast.
Over his last 12 games, Harden has stayed Under 10.5 assists in 7 of them. Through 65 regular-season games, Harden finished with less than 10.5 assists in 34 of them. That only implies a small edge, but at +110 odds the Under is worth a shot!
Dwight Powell OVER 9.5 Points
Best Available Odds: +102 at FanDuel
With Luka Doncic listed as doubtful to play in Game 2 with a calf injury, the role players on the Mavericks should get more minutes and shots than normal. With that being said, this seems like a good spot for Dwight Powell to put up some solid numbers.
Powell only put up 4 points in 22 minutes of playing time in Game 1 but we expect a better performance from him tonight. In 4 regular-season games against the Jazz, Powell averaged 11.5 points per game, which points to a fair amount of value in the Over.
The former Stanford star is also in good current form. Over his last 10 games, Powell has averaged 12.8 points per game. Utah plays pretty solid defense, but we still think Powell gets into double figures tonight with Doncic on the bench. Take the Over!
Mike Conley OVER 1.5 Three-Pointers
Best Available Odds: -146 at FanDuel
This one is a bit juicy but we think there's enough of an edge to justify playing it. Conley has never been shy about jacking up three-point shots. The former Ohio State standout made an average of 2.3 three-pointers per game this season on 5.8 attempts per game.
We are a bit concerned about the Dallas defense because they do a good job of limiting three-point shots. The Mavs only allow their opponents to hit 33.9% of their three-point attempts, which ranks 3rd. However, with Doncic listed as doubtful, this defensive edge won't be as great for Dallas.
Conley only made one three-pointer in Game 1, but through 72 regular-season games he made two or more three-point shots in 50 of them! So, is that enough of an edge to overcome the -146 juice? Let's break down the math to find out.
Using Conley's season-long stats, we see that he hits two or more three-pointers 69.4% of the time. At -146 odds, you only need to win around 59.4% of your wagers to break even. In our eyes, that's a clear edge to the Over!
Andrew Wiggins UNDER 5.5 Rebounds
Best Available Odds: -127 at SugarHouse
Wiggins has only averaged 4.5 rebounds per game this season, so we were a bit shocked to see this number posted at 5.5. Perhaps it's due to the fact that Wiggins grabbed 9 boards against Denver in Game 1 on Saturday night. Nevertheless, we think there is some value in the Under.
During his last 9 regular-season games, Wiggins only averaged 4 rebounds per game. That points slightly to an Under but the real kicker is Wiggins' season-long stats. Through 73 games, Wiggins finished with 5 rebounds or less in 52 of them!
Denver isn't a great rebounding team, but we think they come out with a more spirited effort after getting blown out in Game 1. Nikola Jokic, the reigning MVP, will be the one pulling down most of the rebounds tonight! This should keep Wiggins from having another stellar performance on the glass.
Best of luck with all your Monday NBA betting action! Enjoy the games!