We have a really nice slate lined up for us in the Association tonight. We get James Harden's debut in Philly, the battle of LAs, and a sneaky good matchup with the Heat in the Garden. We will look to capitalize on our props going 2-0 night last night and keep the momentum going.
With that said, let's take a look at some good NBA player prop options on the hardwood tonight.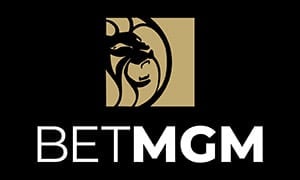 Bet $10 on Any NBA Game, Get $200 Free
Whether your bet wins or not!
Jalen Green OVER 1.5 made 3s
Best Available Number: -161 at Caesars
Jalen Green headed into the All-Star break shooting an incredible percentage over his last 5 games. He finished the stretch shooting 44% from deep and going over this number in all 5 games. He did not play in the previous matchup against the Magic but all but 1 starter was able to connect on at least 2 three-pointers.
The Magic are allowing 13 made threes per game, which ranks them 22nd in the league. They allowed 18 to Atlanta, who are averaging fewer made threes than Green's Rockets. If the juice worries you, FanDuel has the prop set at OVER 2.5 for +135, I don't hate that value but would be frustrated if he landed on 2 exactly.
Miles Bridges OVER 2.5 Turnovers
Best Available Number: +105 Draftkings
This season, Bridges is averaging 2 turnovers per game. However, over his last 7 games, he has had an average of 3.4 per game. He has gone over 2.5 in 5 of those 7 games. He has faced this Toronto team twice this season and has committed 3 turnovers in both of them.
The Raptors are 2nd in the league, causing 16.2 turnovers per game from their opponents. I like getting the plus money here on a prop that Bridges has delivered on in both previous games and in his recent stretch.
Ivica Zubac UNDER 0.5 Blocks
Best Available Number: +140 at Caesars
Zubac is averaging a single block per game on the season. However, he has averaged just 0.5 over his last 10 games. He did pick up one block in his previous meeting against the Lakers. He isn't getting a ton of playing time so his opportunities will be limited.
The Lakers are 3rd best in the league, only being blocked a total of 4 times per game. I like Zubac's under here for the value and the chance that he has an even more limited role tonight.
Steals Parlay: Kyle Lowry OVER 0.5 & Nicolas Batum OVER 0.5 Steals
Best Available Number: +125 Draftkings
I really like this parlay tonight. We are getting Batum, who has picked up a steal in 7 of his previous 10 games. He had 2 in their latest meeting and the Lakers are 3rd worst in the league, surrendering 8.7 steals per game to opponents.
Lowry is averaging 1.2 steals per game with the Heat and has been tremendous over his last 10 games. Over that stretch he had at least 1 steal in all 10 games and is averaging 1.9. We are getting two of the best in the league who are over -200 along for a buck and a quarter here with the parlay.
Harden Over 9.5 Assists
Best Available Number: -115 at Caesars
Alright, this is a complete homer play from me. I am a Philly guy and am excited to see Harden make his debut. That being said, I would fade his points total and go under 21.5 as I believe he is going to thrive as a facilitator, particularly in his 1st couple of games.
He has the best scoring big man in the league that he can dish off to and getting at least 10 assists shouldn't be too difficult. I was looking at his line for a double-double tonight (-150) but seeing as the likelihood of him getting that with rebounds (o/u 6.5) is slim, I'll take the assists route at less juice.