Tonight's NBA action features nine games as we head into the final weekend of the 2021-22 regular season. No more spots in the postseason are up for grabs, but seeding will come into play for the teams jockeying for some degree of home court advantage. Miami and Phoenix have clinched the top seeds in their conference, and both are in action tonight against playoff-bound opponents.
As we prepare for an exciting batch of play-in games next week, let's take advantage of the last regular season action and get into tonight's NBA prop bets.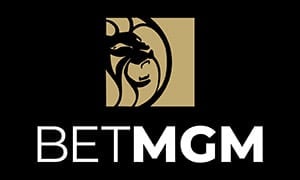 Bet $10, Get $200 Free
On Any NBA Game
Trae Young Over 38.5 Points + Assists
Best Available Number: -108 at FanDuel
Young has taken his game to a different level in the Atlanta Hawks' push to secure a playoff bid. He's nearly at a 50-40-90 pace his last 10 games, and is averaging 29.7 points, 11 assists, and 3.7 three-pointers per game in that stretch. The Hawks have won six of their last seven to solidify their spot in the play-in tournament and have a chance to move all the way up to the 7-seed with their final two games being against the aforementioned 1-seed Miami Heat and the NBA Draft Lottery favorite Houston Rockets.
Young's last five games have been even more impressive, leading the Hawks with 32.6 points and 10 assists per game. He looks primed to terrorize playoff opponents like he famously did to the Knicks and 76ers last season. We see no reason why tonight would be an exception to his recent form.
Obi Toppin Over 18.5 Points
Best Available Number: -110 at DraftKings
Toppin is having his moment as a Knick since he returned the the lineup in mid-March. His points per game average in his last 10 (14.2) is nearly 75% higher than his season-long average of 8.2. Before March 16, Toppin had four games with double-digit field goal attempts out of 58. In the twelve games since, he's taken 10 or more attempts from the floor seven times. This includes four of his last fives games, including totals of 17, 20, 20, and 19 points. We expect another high volume shooting night similar to the last few weeks for Toppin tonight against the Wizards and for him to surpass his point total once again.
Alperen Sengun Under 9.5 Rebounds
Best Available Number: -140 at FanDuel
Sengun has had 26 rebounds in his last two games which has dramatically inflated this prop. Prior to those two outings, Sengun had only reached double-figures 7 times in 68 games.
A road matchup in Toronto does him no favors here as well. The Raptors have dominated the boards over the past month, allowing the sixth-fewest rebounds per game to opposing bigs. They are also third in the league in total rebound rate (55.9%) over that stretch of games.
This one is juiced to the under at -140, but if you are using it in a same game parlay, we would play under 8.5 and take the plus-money here.
Nikola Vucevic Over 29.5 Points + Rebounds
Best Available Number: -105 at Caesars
The Bulls were blown out in each of their last three games, which significantly impacted Vucevic's minutes and production. In the previous three games he averaged 32.5 points + rebounds. The Bulls have lost 3 in a row and 6 of their last 10, they need a win here and we think Vucevic will get plenty of minutes in a favorable matchup against the Hornets.
We've picked on Charlotte's rebounding all season, and it remains one of our favorite stats to target with our props. Over the past 15 games, Charlotte has allowed 18 RPG to opposing centers (most in the league), but that number jumps to 20 per game over their past 7 games.
Vucevic has crushed this matchup this season, averaging 24 points and 15 rebounds in his previous two meetings with the Hornets. At -105, we are almost getting even money on a prop we think cashes with ease on Friday night.