NBA fans will be treated to two elimination games on Friday night. The Atlanta Hawks visit the Cleveland Cavaliers for the earlier tip-off time, where the Hawks will look to further cement their recent reputation as playoff nightmares for Eastern Conference opponents. Cleveland can secure their first bid in the conference quarterfinals since 2018 with a win at home tonight.
In the Western Conference, the New Orleans Pelicans travel to Los Angeles to face the Clippers in the nightcap. The Pelicans are seeking their first full playoff appearance since 2018 when they swept the Trailblazers in the first round before falling to the Warriors. The Clippers will attempt to prolong a season in which their championship expectations are slim to none in the absence of Kawhi Leonard. Friday's best bets for the conclusion of the play-in round are ready to roll.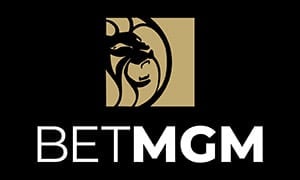 Bet $10, Get $200 Free
On Any NBA Playoffs Game
CJ McCollum Over 25.5 Points
Best Available Odds: -104 at FanDuel
McCollum's been viewed as a nice sidekick option to Damian Lillard for the duration of his career up to this point. His midseason acquisition by the Pelicans has given him the chance to take the reins of a team for the first time. Even from an optics perspective, which could factor into McCollum's performance mentally, he's no longer viewed as the number two option and can dictate the flow of the game more. He's only scored less than 20 points five times in 26 games as a Pelican, something he did 17 times in 36 appearances for the Trailblazers this season.
McCollum's newfound offensive independence along with his postseason experience should make for another strong scoring night. His 32-point performance Wednesday against San Antonio left little doubt to his status as the leader of this young team, and we expect that to translate to more scoring Friday against the Clippers.
Clint Capela Over 26.5 Points & Rebounds
Best Available Odds: -114 at Caesars
Capela was efficient as a scorer and dominant on the boards in Atlanta's Wednesday night victory over Charlotte to earn a spot in this winner take all matchup against Cleveland. He scored 15 points on 6-for-9 shooting from the field and secured 17 rebounds against a Hornets team that did not shoot the ball particularly well.
Prior to the first play-in game, Capela was experiencing a return to form similar to the first two months of the season. He secured double-digit rebounds in eight of the last nine games to close out the regular season and averaged 14.2 points over that span as well.
Capela has played in three conference finals and appeared in the postseason six of the last seven seasons, so any concerns about his performance should not be attributed to playoff experience. We anticipate another strong scoring and rebounding night from the Swiss international.
Reggie Jackson Over 17.5 Points
Best Available Odds: +100 at FanDuel
Continuing with the theme of postseason experience translating to current performance, Jackson is another player who needs to lean on that and contribute if the Clippers have any hope of advancing to the conference quarterfinals. Jackson's performance on Tuesday in Minnesota left a lot to be desired. He managed to finish with 17 points, but that was on 18 shot attempts from the field, including going 1-for-7 in the fourth quarter when the Timberwolves rallied to win.
Jackson will have heard some criticism this week and knows what is expected of him as the second scoring option for this Los Angeles lineup. He will rise to the challenge and score at least 20 points in his team's effort to stay alive this postseason.