Two exciting game sixes are on tap for Thursday in the NBA as both LeBron's Lakers and Lillard's Blazers are fighting for their playoff lives. We have strong leans on both matchups and wouldn't be surprised to see either series come to an end tonight. Let's dive in! As a reminder, you can shop the latest odds to find the best line above each game breakdown.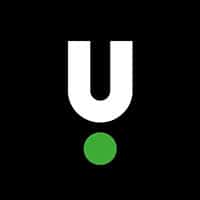 Get $100 in Free Bets at Unibet Tonight!
No deposit necessary. Only at Unibet.
Denver at Portland – Pick: Denver +5
Best Odds for every Nuggets at Blazers Bet - 6/3/2021
Injuries are the name of the game in the Denver – Portland series with the Nuggets still missing Will Barton, PJ Dozier, and star guard Jamal Murray, who is out for the season. The Nuggets are forced to roll with what is very likely the weakest backcourt in any playoff series ever with rookie Facundo Campazzo and journeyman Austin Rivers getting the bulk of the guard minutes.
Denver lost considerable depth in the offseason and injuries weren't kind to them this year, but hats off to their two starting guards as they have been performing well enough for Denver to hold a 3-2 series lead.
MVP Nikola Jokic has been crushing Portland, averaging 32 points, 11 rebounds, and 4 assists in 35 minutes per game. Thanks to Jokic and Michael Porter Jr's strong rebounding the Nuggets have controlled the boards through the series and they have been the team with the stronger offensive efficiency and better overall free throw rate as well.
Besides Damian Lillard's heroics, there is not much going for Portland. The Blazers are mostly sticking to a 7-men rotation as they quickly realized that once Enes Kanter enters the court the Nuggets will just attack the rim at will taking control of the game.
Playing their stars over forty minutes per game isn't sustainable for any team preparing for a deep playoff run, but the biggest issue for the Blazers hasn't been the high minutes clocked by Lillard and McCollum but Justuf Nurkic constantly battling foul trouble. We've seen Nurkic being able to hang with Jokic, even slowing him down, but once he gets to the verge of fouling out everything falls apart for Portland.
If Nurkic can stay out of foul trouble and Lillard has another great game we could see Portland winning this game outright, but we are backing Denver against the spread as getting a handful of points with the team that has the best player on the court is just a deal too good to pass up.
Obviously we will take the 5 points, but, in a closeout game, at +176 at DraftKings, the Nuggets moneyline is worth a few pennies here as well.
Phoenix at LA Lakers – Pick: Phoenix ML
Best Odds for every Suns at Lakers Bet - 6/3/2021
Two weeks ago no one would have thought that the Lakers will be on the verge of elimination this quickly, but here we are with LA being in a must-win situation against a Phoenix team that is coming off a confidence-boosting blowout victory in game five of the series.
Anthony Davis is officially questionable for LA as neither he nor LeBron has been a hundred percent healthy coming into the playoffs. While LeBron has been performing well, for the most part, it seems clear that at age 36 he is not able to perform close to his ceiling for 40 minutes consistently anymore. He needs to take a few minutes off here and there slowing down the pace and while that is happening the Suns have been picking LA apart.
Before going down with a groin strain Anthony Davis battled very similar issues to LeBron's. Coming off a lengthy layoff the conditioning simply wasn't there for AD either and he had multiple games where he was either gassed or just not feeling his jump shot. Davis is shooting just 40% through the series which is not great for a big that should be able to get to the rim whenever he pleases.
With AD out of the lineup, the Lakers simply haven't find the solution to their problems in the center position. Andre Drummond has been playing terribly and Montrezl Harrel is also clearly not the answer either. Marc Gasol has been playing well in game four (12 pts, 8 rebounds), but he barely got any minutes in game five.
On the other side of the matchup the Phoenix Suns are rolling and they seem to have figured it out. Chris Paul's shoulder injury looked like a big issue early in the series, but the veteran point guard played 32 minutes in the last game scoring 18 and also dishing out 9 assists while looking the healthiest we've seen him through this matchup.
The story of the series has to be Deandre Ayton though, who is holding a team-high 20.19 player efficiency rating through the playoffs averaging 17.4 points and 12.2 rebounds in 37 minutes. No matter what LA tried so far they were unable to slow the youngster down.
Health seems like the deciding factor in the series and with Chris Paul looking better in the last game we have a tough time siding with the Lakers, even if Anthony Davis can give it a go.
Give us the Phoenix Suns on the money line to take care of business and move on to face the winner of the Denver – Portland matchup in round two.
Browse Latest Articles