Thursday brings us two NBA games on the docket, and we are confident that NBA bettors will appreciate these interesting matchups. The Bucks are in do-or-die mode hosting the Nets for game three. Giannis and Milwaukee will do everything they can not to go down 3-0 against the Harden-less Brooklyn squad.
In the nightcap, the LA Clippers will try to strike back against the Utah Jazz for an ugly game one loss where they gave away the game in the second half. Let's dive in! As a reminder, you can shop the latest odds to find the best line under each breakdown.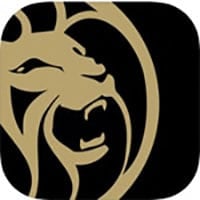 Bet $20, Cash $100
Place a $20 bet on either NBA game tonight and, win or lose, cash $100!
Brooklyn at Milwaukee – Pick: Brooklyn +3.5
Best Odds for Nets at Bucks - 6/10/2021
While Jrue Holiday and Khris Middleton were amazing in the first round of the playoffs they have been mostly invisible in the series against the Nets. The duo was 2 for 12 from the three-point range in the first game and 3 for 10 in the second clash. In game 2, Middleton missed his first ten shots and was scoreless for two quarters. By the time the Milwaukee sharpshooter got his first bucket in the third quarter, the Bucks were already down by 20+ points and the game was essentially over.
It is fair to expect the Bucks to shoot better in game three at home, but it is important to note that Milwaukee was taking contested pull-up jumpers through the series which is not a high-quality shot attempt at all. The Bucks are missing playmaking and ball movement was also almost non-existent so far. We would like to see Giannis giving up ball-handling duties more as we see him having way more success playing off-ball.
Can Durant be defended at all?
Four different defenders tried their luck at slowing down Kevin Durant in the first two games, but neither Antetokounmpo nor Holiday, Middleton, or Tucker had any success. KD scored 29 and 32 points in the first two games and he was also drawing free throws (9), dishing out assists (9), and getting rebounds (14) in 72 minutes on the floor.
While KD didn't need to play more, especially in game two that quickly turned into a blowout, we have to mention that Bucks coach Mike Budenholzer is still not willing to play any of his players over 35 minutes per game. You can argue that this is his style and he is probably planning for a deep playoff run, but game three will be a match where Giannis needs to stay on the floor for forty minutes, if not more for the Bucks to have a chance.
No Harden, no problem?
It seems like the absence of James Harden - who is out with a hamstring injury – won't be an issue for the Nets. Brooklyn made twenty 3-pointers in game two (a franchise record) and the team had most of their role players stepping up big time helping to make up for the loss of Harden.
Bruce Brown might be a name that is not known for the more casual basketball fans, but the 2018 second-round pick played a lions share in double-teaming Giannis when it was needed and he was also effective on the offensive end.
We are taking Brooklyn in game three. Grab the points as the Bucks could eke out a close victory, but the Nets should stay within the number! Milwaukee has to make too many adjustments and we are not sure they are capable of following up on their coach's instructions.
Los Angeles Clippers at Utah Jazz – Pick: Utah -3
Best Odds for Clippers at Jazz - 6/10/2021
It was almost a miracle that the Utah Jazz pulled off the victory in game one. The first-seeded Jazz squad was without their veteran guard Mike Conley (hamstring strain), who was scratched just a few hours before the game. Conley is averaging 16 points, 6 assists, and 3.5 rebounds per game and is a major part of Utah's success through the season.
The Jazz came out sleepwalking to start the game and at one point in the first half, the team missed 20 consecutive shots starting the game going 5 of 28 from the field. Winning without their star guard on such a bad shooting night should make Utah feel pretty good going into game two.
Spida to the rescue
We cannot talk about Utah's performance without talking about Donovan Mitchell. Mitchell scored 45 total points (32 of them in the second half) and seemingly nobody could slow him down. We wouldn't be surprised if the Clippers would put Kawhi Leonard on him as a full-time assignment in game two.
Kawhi was mediocre in game one and finished the match in a –12 plus-minus. A lot of credit has to go to Utah's Royce O'Neale, who played suffocating defense on the Clippers star.
Depth should be the deciding factor
In-game one, many of Utah's role players stepped up big time in the second half. We've got great performances from not just Rudy Gobert, but Bojan Bogdanovic and sixth man of the year Jordan Clarkson as well. Looking through the sheer depth of quality players the Jazz can put on the floor we have to go back to the well and take Utah to win game two, while also covering the spread. Good luck!
Browse Latest Articles