Only ten games on the docket today in the MLB, but we've managed to find three spots that present some betting value. Looks like a great day to put some wagers in backing a handful of the better pitchers of the league at cheap prices. Let's dive in! As a reminder, you can shop the latest odds to find the best line under each breakdown.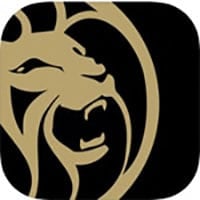 Bet $20, Get $100
Place a $20 MLB bet tonight and cash $100 win or lose!
Houston Astros at Boston Red Sox – Pick: Houston ML
Best Odds for Houston at Boston - 6/10/2021
Zack Greinke draws the start for Houston facing the Boston Red Sox. Greinke is coming off a smooth 9-inning outing and while at age 37 he is not a young buck anymore, he consistently shows us that he still has what it takes to keep the best offenses of the league at bay.
The biggest weapon in Greinke's arsenal is the 24.50% hard-hit rate. He is simply not giving up valuable hard hits to opponents. Greinke also owns a 13.30% infield popup rate, as he is the master of creating high-arching fly balls that become easy outs at the hands of the defenders behind him. The veteran righty only allows a .207 wOBA on the road and has been consistently pitching well away from home.
Boston counters with Eduardo Rodriguez. E-Rod is coming off a five-inning outing where he gave up three earned runs against the Yankees. While his underlying metrics are decent, Rodriguez isn't an arm to get excited about, especially as he is a left-hander. Houston is a top-three offense against lefties with a 125 wRC+ and just a 16.70% strikeout rate. That bodes well for the Astros, as Rodriguez is not a huge strikeout guy and for him to face a low-strikeout team should cause some issues.
We are taking Houston on the money line. Greinke is the more trustworthy arm, the Astros are the better offense and the Boston bullpen is also extremely overworked lately. The Red Sox will also be likely without Alex Verdugo.
Toronto Blue Jays at Chicago White Sox – Pick: Toronto ML
Best Odds for Blue Jays at White Sox - 6/10/2021
The White Sox are still overrated against left-handed pitching and there is value in fading them. Chicago has the strongest team stats against lefties in the league, but their underlying metrics, especially the team's .340 batting average on balls in play (league average is under .300) tell us that they are due for some regression.
This regression should come against elite left-handed pitchers like Toronto ace Hyun-jin Ryu. Ryu is coming off a weaker outing, but he is certainly a trustworthy arm with a 3.23 ERA, 1.11 WHIP. Ryu only gives up 23.80% hard contact, has a 47.10% ground ball rate, and walks only 4.20% of opposing batters faced. He is a top 30 starting pitcher without a doubt and not your everyday run-of-the-mill lefty.
The Blue Jays offense gets to also face a lefty in Dallas Keuchel. Keuchel has been average this season and his underlying metrics suggest that Toronto should have some success here offensively. Keuchel only has an 8.40% swinging-strike rate leading to just a 12% strikeout rate and an 81% contact rate. He is also considerably worse at home with a .342 wOBA allowed so far at Guaranteed Rate Field. Toronto is also a top-tier offense against left-handed pitchers with a 105 wRC+ and a .323 wOBA.
Give us the Blue Jays with their ace on the mound. The difference between the level of these two starting pitchers is just enormous and we are getting a bargain backing Ryu here!
NY Yankees at Minnesota Twins – Pick: NY Yankees ML
Best Odds for Yankees at Twins - 6/10/2021
The New York Yankees continue their series in Minnesota facing J.A. Happ, a pitcher that we often like to fade. Happ is a lefty with extremely diminished offerings. He holds a 5.61 ERA through 51 innings and there isn't anything suggesting that he could turn his season around. Happ only has a 7.30% swinging strike rate against, as he gives up almost an 85% contact rate. The veteran lefty also has a fly ball rate close to 49% and right-handed bats are carving him up (.366 wOBA, 5.11 FIP against the side).
New York is relatively decent against left-handed arms and the Bronx Bombers are due for tons of positive regression based on the amount and quality of contact they make against pitchers. The Yankees are sending Michael King to the mound. King is coming off a five-inning outing against Boston, where he got hit around a bit, but his underlying metrics are steadily around average.
King has a 46% ground ball rate, only gives up 33% hard contact, and forces infield fly balls 17% of the time. The walk rate at 8.30% is a little too high for our liking, but all of King's stats are better than Happ's and he is backed by a much stronger bullpen that is almost fully rested.
Gives us the New York Yankees on the money line! They are due for a lot of positive regression and even if King has a rocky outing they have the quality bullpen to bail him out!
Browse Latest Articles