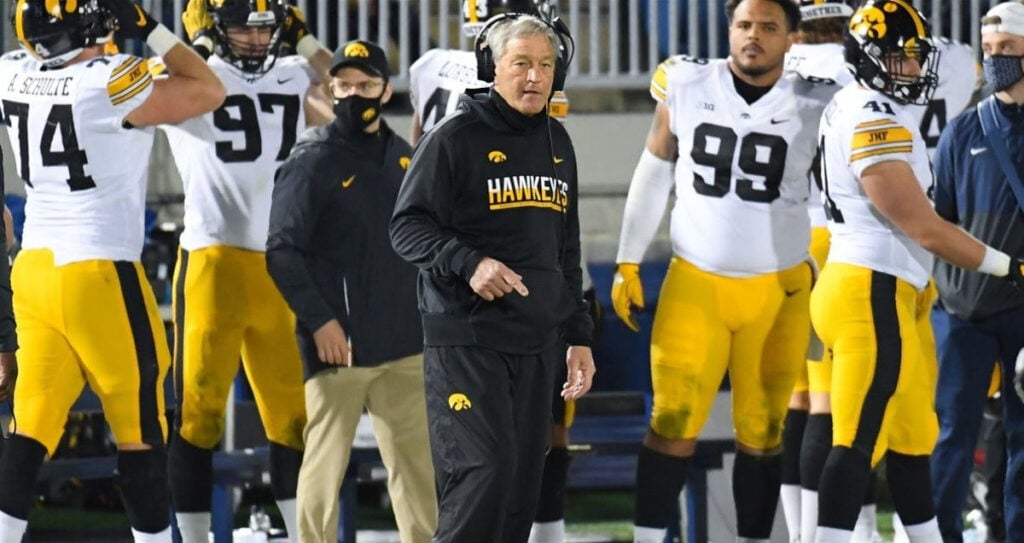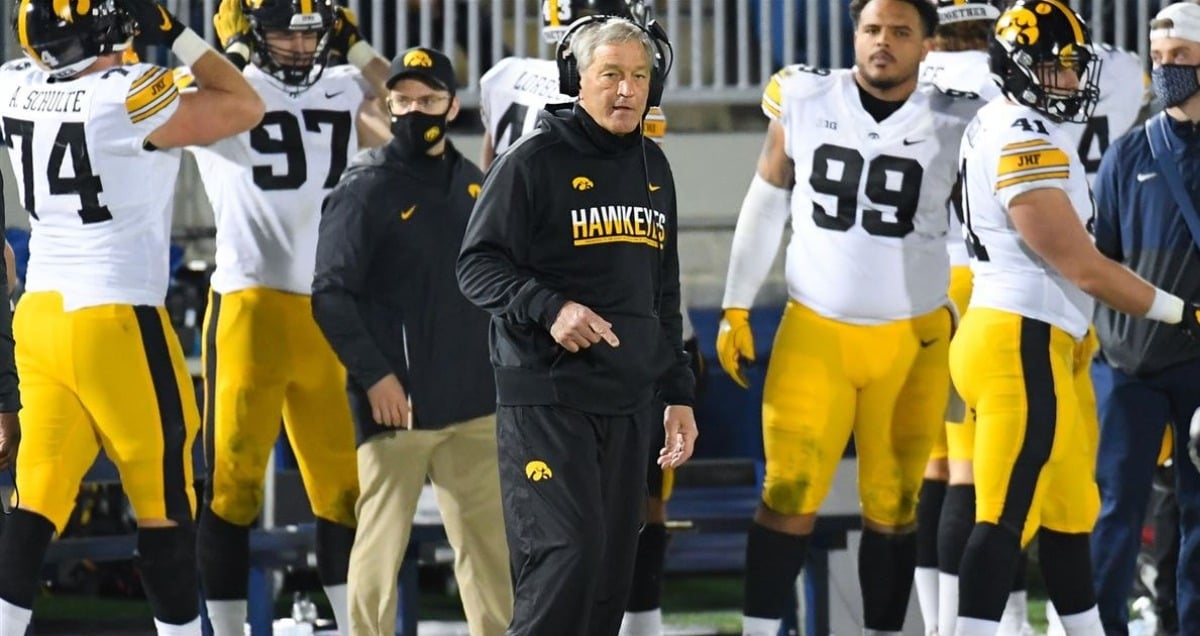 Iowa SportsBook Bonus Offer Rankings for August
Our team has carefully reviewed the top promotions from every Iowa sportsbook to help you find the best bonus offer available for you and your bankroll this August . Use the rankings found below to find our picks for the most lucrative sportsbook offers for The Hawkeye State.
August means three things in the state of Iowa: enjoying outdoor cookouts, watching plenty of MLB games, and waiting for the start of a new college football season! Speaking of football season, we created the above listed to help all Iowa sports bettors find the best sportsbook bonus offers within the state.
Whether you're a diehard Iowa Hawkeyes fan or a dedicated Iowa State Cyclones fanatic, these bonus offers will help you put more money in your pocket! Let's take a brief look at some of our favorite offers in Iowa as well as some important details that you need to know about Iowa sports betting.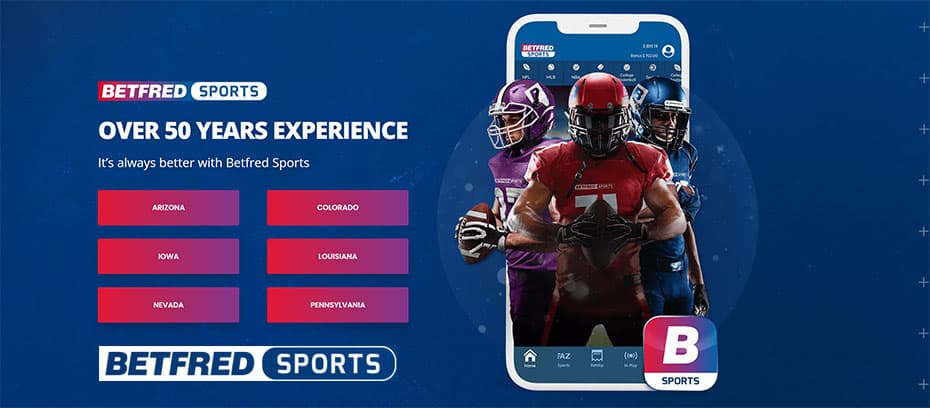 Why BetFred's Bet $50, Get $250 Offer is one of Our Favorites in Iowa
BetFred is newer to the US market so they may not be known by many Iowa sports bettors. However, they've been a mainstay on the sports betting scene for several decades. BetFred has a stellar reputation in the sportsbook industry and folks in The Hawkeye State will love the $250 in Free Bets they'll receive just for opening an account and making a $50 wager!
To make sure you receive these Free Bets, simply follow these steps:
Sign up with BetFred Sportsbook and make a deposit of $50 or more.
Place your first $50 wager on any game with minimum odds of -200 (-210 moneyline wager would NOT qualify but -190 would qualify).
Get $250 in Free Bets.
---
BetFred Offer Terms
The terms attached to the best offer available from BetFred this August are very similar to the BetMGM offer. Simply register by following the offer link at the top of this page, deposit at least $50, and place any $50 wager.
The best thing about the BetFred offer is that your wager does NOT need to win in order to receive the $250 in Free Bets! That's the main reason this offer is one of our favorites in the industry this August! With other competing offers, your team either has to win or a certain circumstance has to occur (like a home run with the BetMGM offer).
Important Terms for Other Bonus Offers in Iowa
As important as the overall bonus amount is for each of the sportsbook promotions available in Iowa, the terms attached to each bonus are vitally important as well. Promotions available from some of the top sportsbooks in Iowa can require an insanely high play-through amount, which means you'd need to fulfill this before withdrawing any funds.
This is why we preach to anyone who will listen about reading the fine print on each offer before signing up. So with that being said, let's hit on some of the most important terms for the other bonus offers in Iowa.
---
BetMGM Offer Terms
The terms attached to the best offer available from BetMGM in Iowa this August are very easy to understand. Simply register by following the offer link at the top of this page, make a deposit of at least $10, and place any $10 MLB wager. If either team hits a home run in the game you bet on, you will receive $200 in free bets. Your team doesn't even have to win the game! This offer is valid for the entire MLB season.
---
FanDuel Offer Terms
FanDuel is currently offering a $1,000 No Sweat First Bet for new clients! All you need to do is signup for a new account, make at least a $5 deposit, and make your bet on any game! After completing these steps, FanDuel will cover your bet if it loses for up to $1,000! That's pretty hard to beat!
---
DraftKings Offer Terms
The Bet $5 Get $100 in Free Bets Bonus on The Open Championship from DraftKings is also a great promotion that doesn't require much thought. This offer is valid for any first-time deposit. To sign up using this offer, simply follow the link at the top of this page and deposit at least $10. After doing this, you simply have to place any $5 golf bet on The Open Championship. This offer expires on August 31st so jump on it while you still can!
---
Caesars Offer Terms
Caesars Sportsbook has a stellar reputation in the industry and they've been in the business for quite some time. They also run four in-person sportsbooks in the state of Iowa. Right now, Caesars is offering new customers a Risk-Free Bet of up to $1,500. If your first bet loses, Caesars will give you a Free Bet to cover the loss of up to $1,500. You must use this Free Bet within 14 days of its issue date, so keep that in mind.
---
PointsBet Offer Terms
PointsBet just rolled out a new promotion for the MLB season for folks in Iowa. This offer will give you up to $2,000 in Risk-Free Bets. This promotion offers a great way to build your bankroll, especially if your first $500 risk-free bet cashes. The second Risk-Free Bet is good for up $1,500 and you must use the PointsBetting format. This means that the margin of victory determines how big of a win or loss you incur. Only PointsBet offers this fresh new way to wager!
---
Fubo Sportsbook Offer Terms
Fubo Sportsbook is also giving away an impressive risk-free bet offer of its own. All new players can place their first bet and if it loses, Fubo Sportsbook will reimburse your account for up to $1,000. As an added bonus, all new customers can get a free month of FuboTV, which is one of the top streaming services in the country!
Iowa Bonus Offers FAQ
Iowa has offered legalized sports betting for quite some time and it's been a smashing success. Even still, new sports bettors are popping up all over the Hawkeye State and they are sure to have questions. The following FAQ will help provide some clarity in regards to bonus offers in Iowa.
How do I find the best bonus offer in Iowa?
Be sure to bookmark our Best Iowa Sportsbooks page as we will continue to update these rankings as sportsbooks update the promotions available to Iowa bettors. Also, new sportsbook operators are entering the Iowa market quite frequently so check this page regularly to learn about any new bonus offers.
What are the best bonus offers currently available in Iowa?
BetMGM is currently offering the most lucrative bonus in the Hawkeye State for the month of August. If any team in the MLB game you bet on hits a homer, you receive $200 in Free Bets! This is the perfect way to start your sports betting journey and we love that it only requires an initial bet of only $10.
How do we identify the best bonus offer in Iowa?
Our dedicated team members rank each bonus offer according to the overall dollar amount, terms, and the amount of deposit that is required at signup. We also look closely at things like rollover requirements, which is often overlooked by other sites. This gives our readers an overall snapshot of just how good each bonus offer is in Iowa.
When are the best offers available in Iowa?
New offers are popping up all the time but as a general rule, most sportsbooks save their best bonus offers for the beginning of football season. Stay tuned to this page, as we expect these new offers to start hitting sometime in August.
Browse Offers in Other States
How do the sportsbook promotions available in Iowa stack up to those across the country? Browse the best bonus offers for every state with legal sports betting below. We keep each of these pages updated daily to ensure bettors can always find the latest and greatest promotions available in their state.