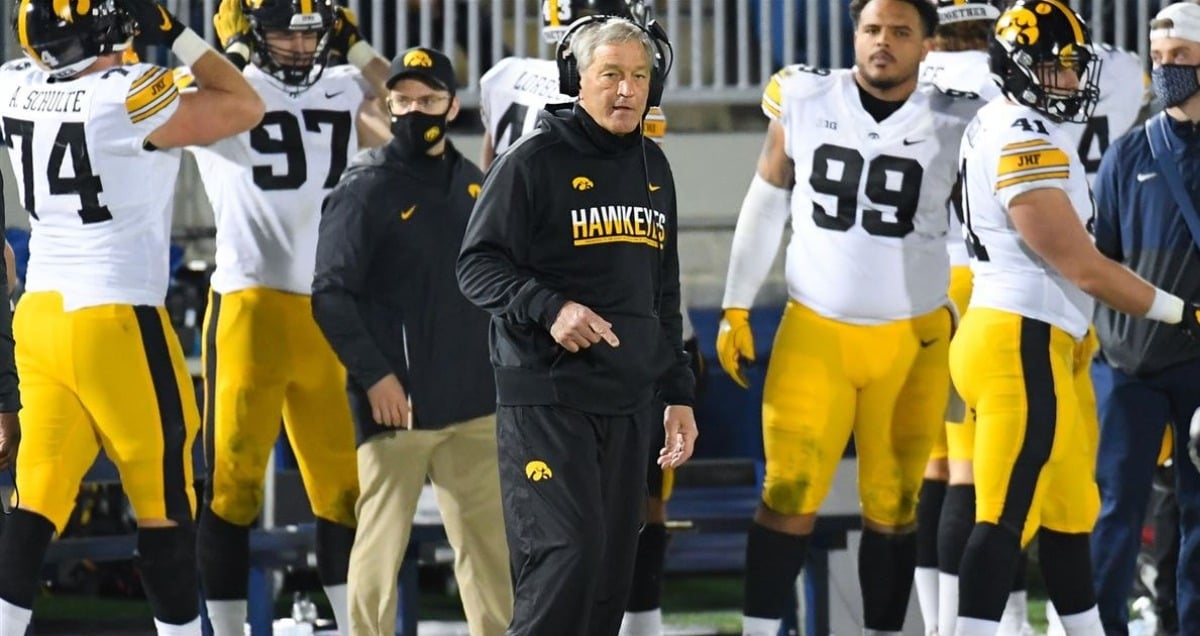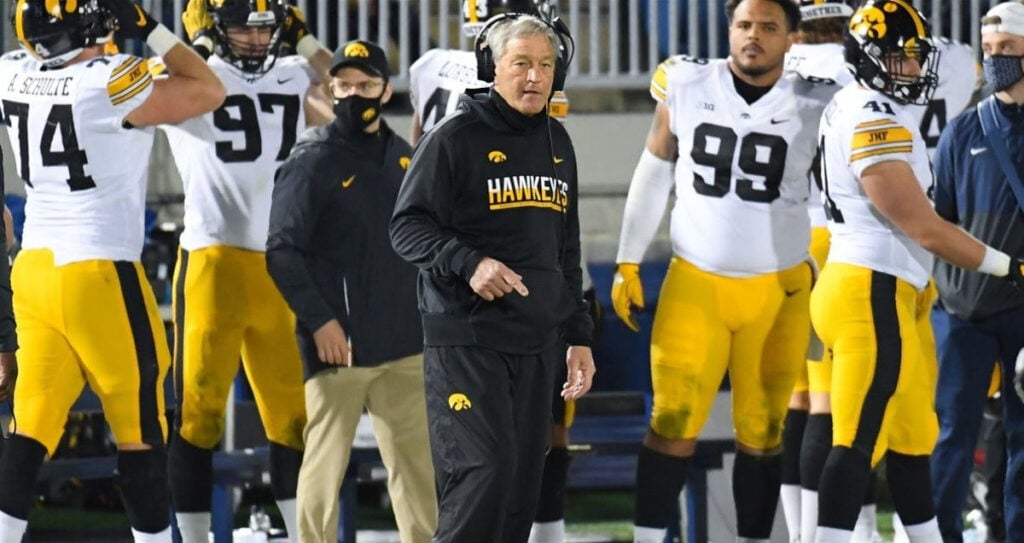 Our team has carefully reviewed the top promotions from every Iowa sportsbook to help you find the best bonus offer available for you and your bankroll this November. Use the rankings found below to find our picks for the most lucrative sportsbook offers for The Hawkeye State.
Current Iowa SportsBook Bonus Offers
Iowa bettors must be 21+ and present to place wagers in the state. If you or a loved one is experiencing problems with gambling, call 1-800-BETS-OFF or visit Your Life Iowa https://yourlifeiowa.org/gambling.
What Are the Types of Bonuses Offered in Iowa?
We get tons of questions about promotions and bonuses at Iowa sportsbooks, but one of the most common inquiries we get is what types of bonuses are available in Iowa. The answer differs depending on the sportsbook, but generally speaking, you can expect to find welcome bonuses, second chance bets, bonus bets, and more.
Welcome Bonus Offers: The most common type of bonus you'll find is the welcome bonus. This bonus is designed to help new players get started by providing them with a little extra cash to wager with. Welcome bonuses come in different forms, such as matched deposits and bonus bets.
Deposit Match Promotions: . Of all of the welcome bonuses, the most common type is the deposit match bonus. This type of bonus provides players with an exact percentage on their deposit, typically ranging from 50% to 100%, up to a certain amount. For example, an Iowa sportsbook might offer a 100% deposit match up to $500. That means if you deposit $500, the sportsbook will match it, giving you a total of $1000 to bet with.
Bonus Bets: Just like deposit match bonuses, bonus bets are another type of welcome bonus. This type of bonus provides players with a set amount of money to bet with, typically ranging from $20 - $50 dollars. Since this is free money for the player to use, there will usually be some restrictions on how it can be used and the types of bets that can be placed. Oftentimes times the sportsbook will offer a second chance bet which is a type of bonus bet. That means if your first bet loses, you'll get a portion of it back in the form of a bonus.
Odds Boost Offers: We love when sportsbooks offer odds boosts as they give players the opportunity to get even more value on their bets. These promotions generally provide enhanced odds for select games or events. For example, an Iowa sportsbook might offer a boost of +200 on a team to win a certain game. That means if you bet $100 on that team and they win, you'll get an extra $200 on top of your winnings instead of the usual +100 odds.
Details for Current Iowa Sportsbook Promotions
November means three things in the state of Iowa: snow is coming, watching Iowa and Iowa State, and enjoying the NFL season! Speaking of football season, we created the above listed to help all Iowa sports bettors find the best sportsbook bonus offers within the state.
Whether you're a diehard Iowa Hawkeyes fan or a dedicated Iowa State Cyclones fanatic, these bonus offers will help you put more money in your pocket! Let's take a brief look at some of our favorite offers in Iowa as well as some important details that you need to know about Iowa sports betting.
As important as the overall bonus amount is for each of the sportsbook promotions available in Iowa, the terms attached to each bonus are vitally important as well. Promotions available from some of the top sportsbooks in Iowa can require an insanely high play-through amount, which means you'd need to fulfill this before withdrawing any funds.
This is why we preach to anyone who will listen about reading the fine print on each offer before signing up. So with that being said, let's hit on some of the most important terms for the other bonus offers in Iowa.
BetMGM Iowa Offer Terms
The terms attached to the best offer available from BetMGM in Iowa this November are very easy to understand. Right now, BetMGM is offering a $1000 second chance bet when you make your initial wager.  We don't want to call it risk-free, but it's pretty close.  If you lose your first bet, they're giving you the opportunity to make it up on the second bet - on them!
---
FanDuel Iowa Offer Terms
FanDuel is currently offering their iconic Bet $5 Get $200 deal for new clients! All you need to do is sign up for a new account, make a bet on any game and if you win or lose, FanDuel will give you $200 in bonus bets.  You'll also get $100 off NFL Sunday Ticket.  You really can't beat that.

DraftKings Iowa Offer Terms
The Bet $5 Get $200 in Bonus Bets from DraftKings is also a great promotion that doesn't require much thought. This offer is valid for any first-time deposit. To sign up using this offer, simply follow the link at the top of this page and deposit at least $10. After doing this, you have to place any $5 bet on any sport, and you'll receive $200 in Bonus bets. This offer will likely expire soon, or at the very least by the middle of the NFL season, so jump on it while you still can!
---
Caesars Iowa Offer Terms
Caesars Sportsbook has a stellar reputation in the industry, and they've been in the business for quite some time. They also run four in-person sportsbooks in the state of Iowa. Right now, Caesars is offering new customers a Bet $50 Get $250 deal. If your first bet wins or loses, Caesars will give you Bonus Bets. You must use this Bonus Bets within 14 days of its issue date, so keep that in mind. To get this bonus you do have to use our promo code BVGET to get the most out of it.
---
PointsBet Iowa Offer Terms
PointsBet, one of the biggest names in the sports betting industry, was recently acquired by Fanatics. Well, at least their US assets were. However, for the time being, PointsBet has an awesome promo where they'll give you five second-chance bets at $50 a piece, which comes out to $250 in second-chance bets. To get in on this action, all you need to do is use our exclusive PointsBet promo code - BVIEW1 - and you'll get your bonus bets. You don't want to miss out on this offer from one of the industry leaders.
---
BetRivers Iowa Offer Terms
BetRivers Sportsbook is also giving away an impressive Second Chance bet offer of its own. All new players can place their first bet, and if it loses, BetRivers will reimburse your account for up to $100. Come see why BetRivers has the most player-friendly bonus terms on the planet.
---
6 Tips for Using Your New Sportsbook Bonus Code
Before you jump in and start sports betting, it's important to read the fine print of your new bonus code. Here are six tips for using your new sportsbook bonus code in Iowa—
Get Familiar with the Terms and Conditions
Familiarize yourself with the terms and conditions before you join any online sportsbook or casino. This will ensure you understand the bonus requirements, such as play-through or wagering requirements, and any other restrictions. After all, you don't want to sign up to get a bonus only to realize after the fact that you have 24 hours to use it, like FanDuel's No Sweat Bet.
Max Out the Deposit Matches and Bonus Bets
When you take advantage of a deposit match or bonus bet, make sure to max out the offer. In other words, if you can get an extra $100 for depositing $200, put in the full $200! And never miss out on any free bets from sportsbooks offering them. That's just leaving money on the table. If they're offering it to you, make sure you do whatever you need to do to get the most out of the bonus.
Follow the Sportsbook's Social Media
We follow all of the big books like FanDuel and DraftKings, and you'd be amazed at how many bonuses they offer on their social media. From odds boosts to excellent parlays, they often run promotions that give you more bang for your buck. Make sure to follow them.
Don't Forget the Bonus Code
When you first sign up for a sportsbook, make sure to enter the bonus code. It's easy to overlook this step, but without it, you won't get your deposit match or free bet. Welcome bonuses are exactly that - a welcome to new players. Once you sign up and forget your bonus code, you don't get a second chance at it. It's a quick waste of an Iowa Sportsbook bonus!
Bet on What You Know
If you're an expert in a specific, use your knowledge to get the most out of your bonus. Betting on what you know gives you an edge over sportsbooks. You're betting with logic and not emotion. So if you're confident in a certain team or player, put some chips down and let the wheels spin!
Don't Chase Losses
When using a bonus code from a sportsbook, make sure to bet responsibly. Don't chase losses, and always remember to have fun! If you hit a bad streak or feel like the universe is against you, it's best to take a break and come back another time. This will help protect your bankroll so you can stay in the game longer.
---
Iowa Bonus Offers FAQs
Iowa has offered legalized sports betting for quite some time, and it's been a smashing success. Even still, new sports bettors are popping up all over the Hawkeye State, and they are sure to have questions. The following FAQ will help provide some clarity in regard to bonus offers in Iowa.
How do I find the best bonus offer in Iowa?
Be sure to bookmark our Best Iowa Sportsbooks page as we will continue to update these rankings as sportsbooks update the promotions available to Iowa bettors. Also, new sportsbook operators are entering the Iowa market quite frequently, so check this page regularly to learn about any new bonus offers.
What are the best bonus offers currently available in Iowa?
FanDuel is currently offering the most lucrative bonus in the Hawkeye State for the month of November. All new customers can Bet $5 and Get $200 in bonus bets! This is the perfect way to start your sports betting journey.
How do we identify the best bonus offer in Iowa?
Our dedicated team members rank each bonus offer according to the overall dollar amount, terms, and the amount of deposit that is required at signup. We also look closely at things like rollover requirements, which are often overlooked by other sites. This gives our readers an overall snapshot of just how good each bonus offer is in Iowa.
When are the best offers available in Iowa?
New offers are popping up all the time, but as a general rule, most sportsbooks save their best bonus offers for the football season. Stay tuned to this page, as we expect these new offers to start hitting sometime in September.
Can I use a promo code more than once?
Unfortunately, no. Most promos can only be used once per person, and some are even limited to one-time use per household. Promo codes are designed to incentivize new customers, so they cannot be reused. It's also a good idea to make sure you enter the promo code during signup. Many sports bettors sign up and forget about the promo code and there's no going back.
What if I forget to enter the promo code when I sign up?
You're out of luck. We've never heard of a sportsbook allowing players to enter the code after signup. Make sure to pay attention when you're signing up for a new sportsbook, and be sure to enter the promo code if you have one.
Can I share the promo code?
Absolutely! We encourage sharing them with your friends as a great way to spread the word about sports betting. They'll get the same great bonus, and you'll get the satisfaction of knowing that you helped a friend out.
Iowa bettors must be 21+ and present to place wagers in the state. If you or a loved one is experiencing problems with gambling, call 1-800-BETS-OFF or visit Your Life Iowa https://yourlifeiowa.org/gambling.