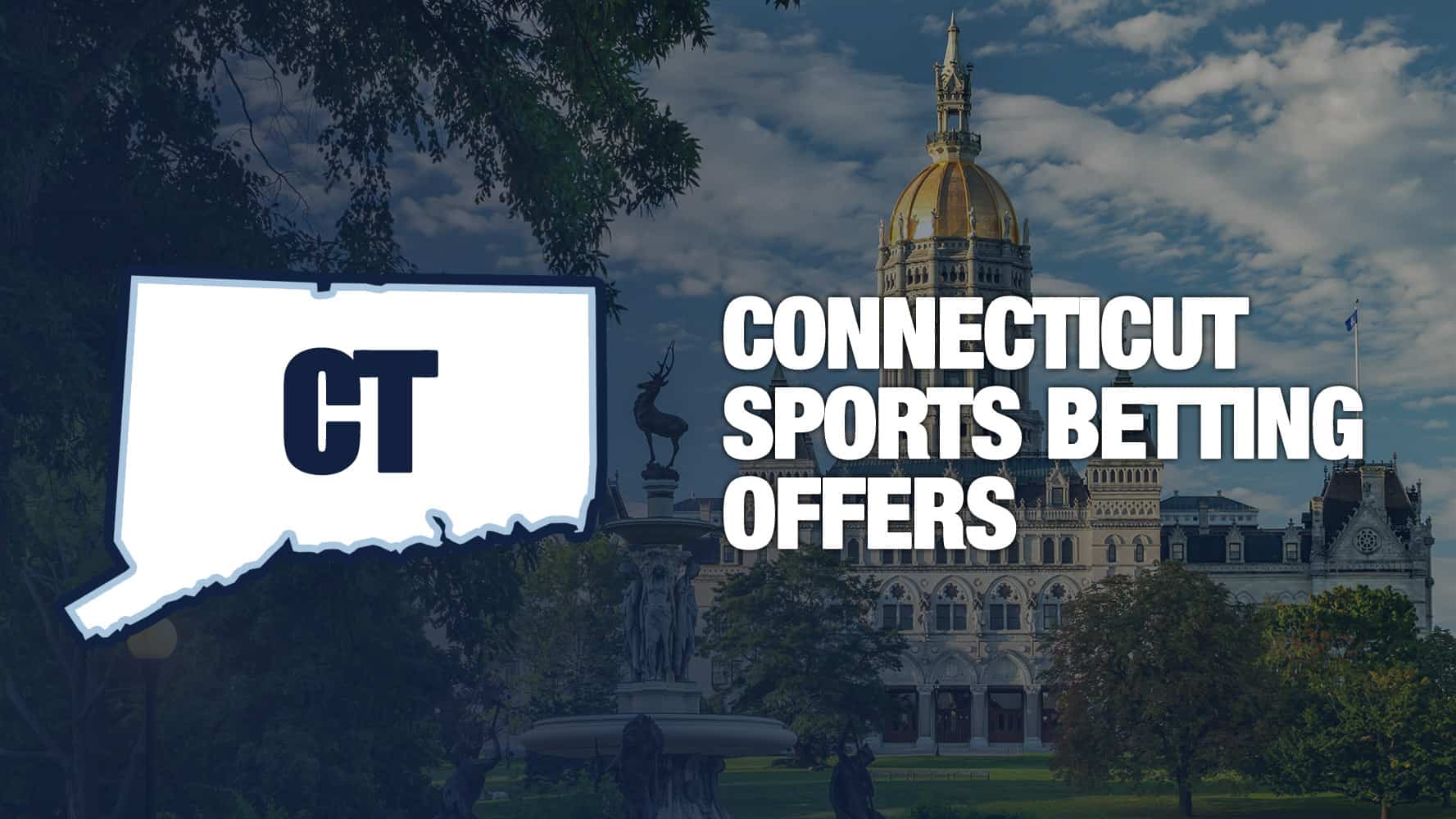 Ranking the Best Connecticut SportsBook Bonus Code Offers
With FanDuel, DraftKings, and SugarHouse officially live, online sports betting is finally legal in Connecticut. Track the best bonus offers available from all three sportsbooks and be sure to lock in the best promotion available when you register this December: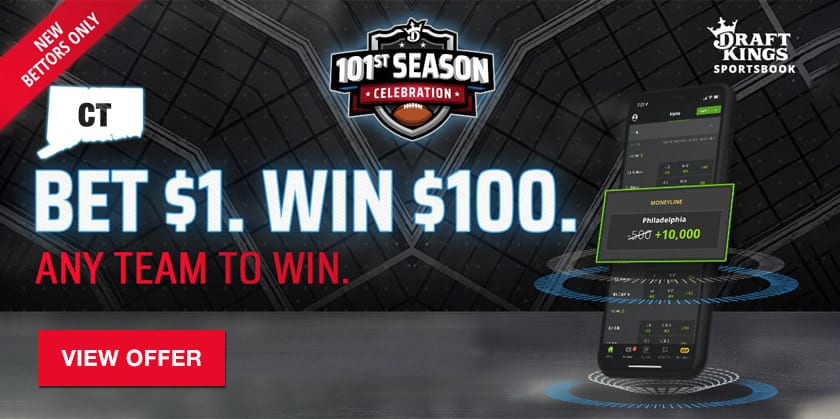 How to Receive Your $150 Bonus from FanDuel
This 75-1 odds boost on your first NBA wager from FanDuel is a limited-time offer, so act now to avoid missing out on one of their best promotions of 2021! Be sure to follow these four steps to lock in your $150 cash bonus from FanDuel:
Be sure to register from our FanDuel offer page to verify this promotion is still available.
Make an initial deposit of at least $5.
Place a $2 NBA moneyline wager using the FanDuel sportsbook app, which is available on Android and iOS.
Get $150 added to your account balance if your team wins.
As with every sportsbook promotion, this offer has terms attached that you should be aware of. First, only new players registering with FanDuel for the first time are eligible for the bonus. You must be located in Connecticut (or another FanDuel betting state) at the time of registering and betting. Lastly, the $150 bonus could take up to 72 hours to process once your bet cashes.
How to Sign Up to Receive the DraftKings $200 Bonus Offer
With a $5 minimum bet and $200 bonus, this current DraftKings promotion includes the highest total odds-boost bonus available from a Connecticut sportsbook. Similar to the FanDuel promotion, this offer has to be used on an NBA wager. To ensure you receive this offer when you sign up this December, follow these steps carefully:
Sign up at DraftKings, no promo code is necessary if you register using our link.
Place any $5 NBA moneyline wager. We recommend targeting a team you see as a lock to win its game to you ensure your team wins and the bonus is paid out.
If your team wins, get paid $200.
Note that the bonus funds received through this promotion are not eligible to be withdrawn, and must be used in the DraftKings app. While you may not immediately withdraw your bonus, anything you win with those funds is yours to keep.
How to Sign Up for the $250 Deposit Bonus from SugarHouse
While SugarHouse may not have the name recognition that the other two Connecticut sportsbooks enjoy, their top bonus offer for December is on par with the promotions at both FanDuel and DraftKings. New players that follow the steps listed below will receive a 100% deposit bonus, up to $250.
Sign up at SugarHouse, there is no promo code needed if you register using our link.
Make an initial deposit of at least $10, keep in mind your bonus is equal to the amount you deposit.
Receive a 100% bonus of up to $250, paid as site credit.
Anything you win using your bonus is yours and can be withdrawn immediately.

Types of Sports Betting Promotions Available in Connecticut
While the deposit match offer has remained a constant from SugarHouse, both FanDuel and DraftKings offer a wide variety of promotions. Their featured offer changes week-to-week and oftentimes even on a daily basis. Each type of promotion comes with unique benefits and drawbacks that you should be aware of before registering. Here is a rundown of every type of promotion available at a CT sportsbook this December:
Deposit Bonus Offers
A deposit bonus is the most common type of sports betting promotion. These are typically paid out as a percentage of your total initial deposit. For instance, the current SugarHouse offer pays out a 100% deposit bonus, up to $250. The current DraftKings DFS deposit bonus pays out a 20% bonus that caps at $500.
The three things to look for with any deposit bonus offer are the percentage matched, bonus cap, and how/when you receive your funds. In the previous example, SugarHouse gives you your $250 bonus immediately but requires you to wager it once before withdrawing. DraftKings, on the other hand, will give you $4 of your bonus for every $100 you bet.
Risk-Free Bet Offers
Risk-free bet promotions are growing in popularity both with sportsbooks and bettors. These are relatively simple promotions that will refund your initial wager, up to a certain amount. FanDuel currently has a risk-free bet offer that will refund your first bet if it fails to cash, up to $1,000. With the current selection of Connecticut sportsbooks, the refund is paid as site credit that must be used in the sports betting app.
Odds-Boost Offers
Odds-boost offers have been, by far, the most popular type of sports betting promotion throughout the 2021 NFL season. Our top-rated offer for both FanDuel and DraftKings is currently an odds-boost offer. With these promotions, you will bet a certain amount to get an increased payout if your bet cashes. FanDuel's odds boost offer will pay you $150 on any $2 NBA wager if your team wins. The offer from DraftKings will pay you $200 on any $5 NBA wager if your team wins.
One important term to look for is how the bonus is paid out. For example, FanDuel's bonus offer pays out cash that you can use in the app or withdraw. The DraftKings offer pays out site credit that must be used in-app before it is eligible to be withdrawn.
Free Bet Offers
Free bet offers work similarly to the risk-free bet offers. New players that sign up using a free bet promotion receive a free bet for simply registering and placing any wager. For example, the current Unibet bonus offer will pay out one $50 free bet to anyone that places a $5 NBA wager this December. There are times that the free bet requires you to place a bet and other times where sportsbooks will offer a free bet simply for registering in Connecticut.