The terms Cinderella and March Madness go together like peanut butter and jelly! While filling out your bracket with lots of favorites can be a sound strategy, the most entertaining part of March Madness is finding the best Cinderella teams to bet on.
Everyone loves a good underdog story, especially when it comes to college basketball. So, with that being said, here are our three best Cinderella bets for the 2022 NCAA Tournament. Just cashing one of these longshot bets will make for a very nice payday.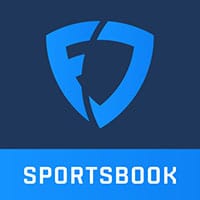 Bet $5, Get $150 Instantly
FanDuel March Madness Offer
Best Cinderella Bet to Make the Sweet 16: South Dakota State
Best Available Odds: +900 at PointsBet
While the average college hoops fan may not know about the Jackrabbits, this team has quietly put together a fantastic season. South Dakota State has an overall record of 28-4 this year and this team knows how to light up the scoreboard. In fact, the Jackrabbits rank 2nd in the nation in points per game with 85.5.
Sure, South Dakota State plays in the Summit League so their strength of schedule isn't the greatest. Nevertheless, there is a reason why the oddsmakers only made South Dakota State a two-point underdog against Providence in the first round. Any time we see a 13 seed as a small underdog against a 4 seed, we look for reasons to take the underdog.
We think South Dakota State pulls off the upset against Providence in the first round. The Friars will have the size advantage but they'll have a hard time limiting the Jackrabbits from three-point land. South Dakota State leads the country from beyond the arc, as their three-point shooting percentage is a robust 44.2%.
After knocking off Providence, we think South Dakota State shocks the world yet again by taking down Iowa in the second round. Sure, Iowa will have the advantage down low, especially with Keegan Murray (23.5 PPG and 8.6 RPG). However, the Hawkeyes have struggled on the defensive end all year long and this makes them ripe for the upset against a scrappy team like South Dakota State.
We think South Dakota State has a very good chance of making the Sweet 16. The Jackrabbits have three players who average in double figures, led by Doug Wilson, who puts up 16.5 points per game. The +900 price is a gift!
Best Cinderella Bet to Make the Elite 8: Loyola-Chicago
Best Available Odds: +1200 at DraftKings
Sorry Buckeyes fans, we think your team makes an early exit again this year. Ohio State will be highly motivated after getting bounced from last year's tourney by Oral Roberts. However, Loyola-Chicago is no slouch and they present a ton of matchup problems for Ohio State.
Why do you think big bad Ohio State is listed as pick 'em in this first-round matchup against Loyola-Chicago? It's because the books know that this Ramblers team is no joke.
Loyola-Chicago is led by Lucas Williamson, who leads the team in both scoring and rebounding. Ohio State doesn't have the defense to shut down Williamson for an entire game. The Buckeyes also struggle to defend the 3-ball, which could be a major problem against a Ramblers team that ranks 16th in the country in three-point shooting.
After getting past Ohio State, we think Loyola-Chicago will give Villanova a heck of a basketball game. By our calculations, Villanova should only be favored over Loyola-Chicago by 7 points or so. That means the Ramblers have a puncher's chance and that's all a Cinderella team needs.
If they can squeak by Villanova, we think Loyola-Chicago would have a decent shot at knocking off the Tennessee Vols. If they can pull that off, Loyola-Chicago will reach the Elite 8 just like they did back in 2018. We think the +1200 odds are worth a small sprinkle.
Best Cinderella Bet to Make the Final Four: Saint Mary's-California
Best Available Odds: +2300 at FanDuel
For the best Cinderella team to bet on to make the Final Four, we are riding with the Saint Mary's-CA Gaels. After posting a 25-7 record this season, the Gaels are poised to make a deep run in The Big Dance.
Saint Mary's-CA is one of the most balanced scoring teams in the nation. The Gaels have four players that average 10 points per game or higher. The best of the bunch is Matthias Tass, a tough forward who averages 12.6 points and 6 rebounds per contest.
Saint Mary's will play the winner of the Indiana vs. Wyoming game. No matter which of those teams the Gaels end up facing, they will be the favorite. That should set up a nice second round matchup against UCLA.
The Bruins are a talented basketball team, but they should only be favored by 5 points or so over the Gaels in that game. Though the Gaels aren't very explosive on offense, they always play tough on the defensive end of the floor. Saint Mary's ranks 13th in the country in points per game allowed (61.2), which tells us that they have a good chance of slowing down UCLA's offense.
Assuming Saint Mary's pulls off a slight upset over UCLA, they would probably face defending champion Baylor in the Sweet 16. Baylor has been dealing with loads of injuries all season long and they just aren't as dominant as last season. Our numbers say Baylor would be around an 8-point favorite over Saint Mary's-CA, which means an upset wouldn't be that unlikely.
If the Gaels get through that gauntlet, they will probably face Kentucky in the Elite 8. Kentucky always has a loaded roster, but as we've seen in several NCAA tournaments, the most talented team doesn't always win. We'll recommend a small play on Saint-Mary's-CA to shock the world and make the Final Four.