Is it Week 17 already? Football season seems to fly by faster each year! Luckily, the NFL decided to play an extra game this season so the regular season won't wrap up until next weekend. This time of the year it pays to be a little more selective with your NFL bets.
Late in the season, it's difficult to figure out which teams are still playing hard and which teams are already thinking about their offseason vacation plans. Here are our three best bets for the NFL Week 17 slate of games with a look at the live odds for each matchup.
Tennessee Titans -3.5 over Miami Dolphins
As we've mentioned a few times, betting on sports is a little bit like trading stocks. The goal is to "buy low and sell high". In this case, we think this is a great opportunity to sell the Dolphins off their big win on Monday Night Football.
There's no doubt that Miami makes for a great story. After a disastrous 1-7 start, this team could have mailed it in. However, they rattled off 7 straight wins and are now 8-7 and in contention for a Wild Card spot.
We admire the job Brian Flores has done of holding this team together. However, we just can't trust his team in this spot. Miami's road record is only 3-4 this year while Tennessee is 6-2 at home.
Another reason we love the Titans in this spot is because of the added rest. Tennessee played on Thursday last week against San Fran so they'll have a lot more time to prepare for this game. Miami played in New Orleans on Monday so they'll be on a short week with not much time to recuperate.
Though the Titans definitely miss stud RB Derrick Henry, they've been much better than the Dolphins this year on third down offense and defense. Tennessee ranks 9th in third-down offense while Miami ranks 13th. The Titans' third-down defense ranks 8th while Miami ranks 18th.
We think that the oddsmakers are giving out a bit of a sucker line with the hope that they get lots of Miami money. Even with Henry still out, we believe that Tennessee is the better overall football team. Let's lay the points and cheer for Ryan Tannehill and A.J. Brown to make a few big plays!
Live Odds for Dolphins at Titans - Best Bets for NFL Week 17
Shop All NFL Week 17 Odds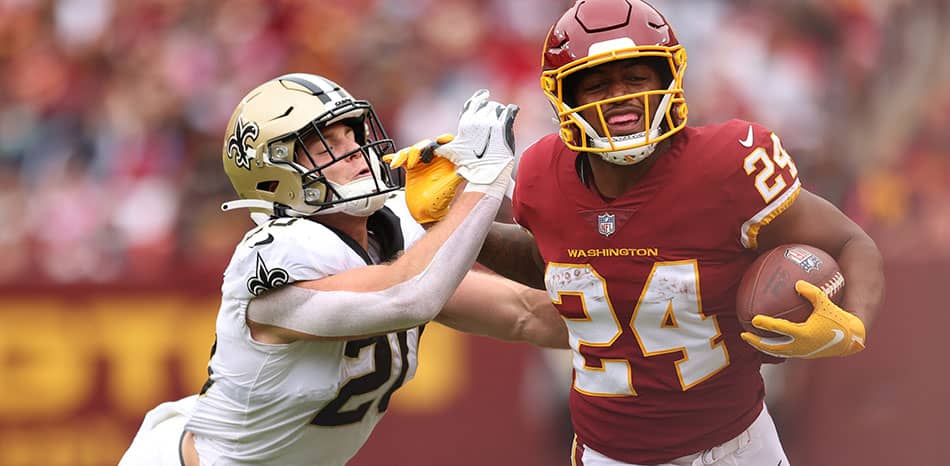 Washington Football Team +3.5 over Philadelphia Eagles
Hold your nose if you have to on this one because it definitely stinks to high heaven! However, this is a great time to buy Washington at a low price. Everybody and their brother saw the Dallas Cowboys dismantle this Washington team on Sunday Night Football.
Heck, former Alabama teammates Daron Payne and Jonathan Allen were even seen duking it out on the sidelines in frustration during that blowout loss. We're betting that Ron Rivera gets some things ironed out in what should be a spirited week of practice for the Football Team. Washington is nowhere near as bad as they looked last week and they shouldn't be getting this many points at home in a division rivalry game.
Sure, Philly has a far better statistical profile than Washington. However, once you check each team's strength of schedule, you'll see why. The Eagles' strength of schedule is 29th in the league while the Football Team is 1st.
To break it down Barney style, Philly has been padding their stats against some pretty terrible teams. The Eagles have beaten the Falcons, Panthers, Lions, Broncos, Saints, Jets, Washington, and Giants. Needless to say, that's not exactly a murderer's row of opponents.
This is a great chance for Washington to get some quick revenge on Philly since they lost to them by 10 points just a few days ago. Keep in mind that Washington was decimated by Covid in that game and looks to be much healthier now. Take the points in what could be another ugly NFC East slugfest!
Live Odds for Philadelphia at Washington - Best Bets for NFL Week 17
Shop All NFL Week 17 Odds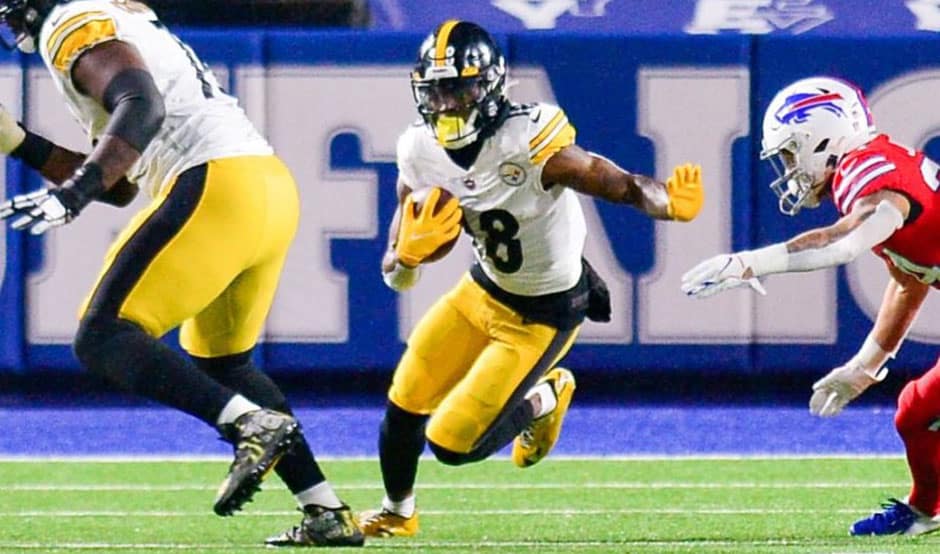 Pittsburgh Steelers +3.5 over Cleveland Browns
Speaking of "buy low" opportunities, this one may take the cake for Week 17. The Steelers were obliterated by the Kansas City Chiefs last week by a whopping 26 points! We've rarely seen Mike Tomlin's team get embarrassed that badly so you can bet they'll be out for blood this week.
Cleveland may have the better roster, but do you really think the Steelers will show up flat for a Monday Night game at home against a division rival? Heck no! The terrible towels will be flying the entire game and we expect a huge effort from Pittsburgh in this one.
The Steelers have struggled at times this season but they've played a pretty tough schedule. The Steelers rank 6th in strength of schedule while the Browns rank 16th.
Even though they've played a tougher schedule, the Steelers have still performed better on both sides of the ball on third down. Pittsburgh converts 40.20% of their third downs while Cleveland only converts 39.34% of theirs. The Steelers also rank 12th in third-down defense while the Browns rank 21st.
The defensive edge for the Steelers gets even bigger when it comes to the red zone. Pittsburgh only allows a TD 50.91% of the time inside the 20 (6th). Cleveland allows a TD 68.09% of the time (28th).
The Steelers beat the Browns on the road 15-10 back on October 31. We think this game could be just as ugly, with Pittsburgh also coming out on top. Our final score prediction has the Steelers winning 21-17.
Take the points with confidence in this game. Best of luck with all your NFL Week 17 action!
Live Odds for Browns at Steelers - Best Bets for NFL Week 17
Shop All NFL Week 17 Odds