As we brave the winter in the United States, especially us in the Northeast, it's summertime down under and the Australian Open has been an entertaining affair thus far. Novak Djokovic drama aside, the level of tennis has been incredible and fan favorites have been playing some of their best tennis in a while. This article will make a few selections in the quarterfinal and decide which of those fan favorites will move on.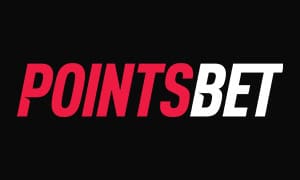 Bet $20 on the Australian Open, Get $200 Free!
Win or lose, get $200 in free bets.
Gael Monfils vs. Matteo Berrettini
Truthfully, during my pre-tournament analysis, Berrettini and Monfils were both players I was looking to fade come the latter stages. Both players can be plagued with inconsistency and both have questions about their mobility (Monfils mostly because of age.) However, both have looked strong in Australia, Monfils especially given the fact that he has not dropped a set.
Monfils has found his groove in Australia with a 90% hold percentage in 2022. Serving is Berrettini's bread and butter, as he has held at a similar rate this year and in his career.
Berrettini has certainly faced tougher competition in the Aussie Open, beating Pablo Carreno-Busta in Round 4 and rising star Carlos Alacaraz in a grueling five-set match in Round 3. Berrettini certainly has the rank advantage at this point in Monfils' career, but I think the price is simply too high here. Monfils' is playing incredible tennis right now with his hld+brk% at a staggering 131.3%. While we don't expect this to last forever, this is not a freight train you want to get in front of right now.
With Djokovic knocked out of this quarter Monfils has a unique opportunity to make his first semi-final in Australia. I think the "Monfils is washed" is a bit of a tired angle. While he did have a down year in 2021, Monfils' last 52 hard court data actually suggests that he has played better than Matteo, with a brk+hld% at 113 to Berretini's 103.
Monfils has the return game and fresher legs, which I believe give him an advantage in this matchup. +155 is way too much for a match that I see more warranted close to PK.
The pick: Gael Monfils ML +155 for 1u
Denis Shapovalov vs. Rafael Nadal
The young Shapovalov continues to excite and show his elite potential on hard courts. "Shapo" looked elite against Alexander Zverev in his 4th Round matchup. Shapovalov represents everything Zverev has tried to shake off, an elite yet erratic player with huge upside but prone to unforced errors and mistakes mid-match. Shapovalov hung tough in a matchup where he was a sizable underdog and finished off the 2nd favorite to win this tournament in 3 sets.
On the other side, Rafael Nadal has (somewhat) quietly been playing a great tournament, only dropping one set to Karen Khachanov in Round 3. Shapovalov is a +230 underdog against Nadal which I deem to be too short to be worth a play. Shapovalov is too difficult to trust in this spot, being his first time in a QF in Australia. We all know that Rafa is the master of clay courts, but his hard court data still represents an edge against Shapovalov.
Although Shapovalov's serve has been great this tournament, I don't think he breaks serve often enough to beat a player like Nadal. I expect him to push Nadal in this matchup, with the more experienced player edging him out in four or five sets.
The pick: Shapovalov/Nadal OVER 37.5 games
Jannik Sinner vs. Stefanos Tsitsipas
A running theme of this Aussie Open QF has been the "next-gen" stars making a name for themselves. Players like Tsitsipas, Medvedev, and Zverev have already established themselves among the top five players in the world today, while players like Shapovalov and Sinner are here to prove they belong in the same regard.
Sinner has ran through his competition thus far, only dropping one set along the way to Taro Daniel. I'm on Sinner outright to win his Quarter at +350 so I already have equity in this matchup. That being said, I still think there is value on the young Italian to beat Stefanos Tsitsipas.
Although Tsitsipas has the advantage in the career and L52 data, I believe that Sinner is a very difficult matchup for him. Tsitsipas has been known to "choke" in big moments and can easily melt down in matches. Sinner has shown incredible poise in his young career, handling adversity much better than the overly-emotional Tsitsipas. Before the Australian Open began, Tsitsipas hadn't played a tour match since his first-round exit in Paris in November.
Tsitsipas struggled through the back half of 2021 with an elbow injury that was still lingering into the offseason. Tsitsipas neglected to participate in any warm up events this month and has needed to find his rhythm during a Grand Slam. He is coming off a tough five setter against Tarylor Fritz, who has him on the ropes, leading 2 sets to 1 after three. Tsitsipas saved 15 break points in that match, something that will be difficult to repeat against a player of Sinner's quality.
The market has moved towards the Greek slightly so I think it makes sense to wait this line out and see if it goes any lower. Currently at -150 I find value on Jannik Sinner.
The play: Jannik Sinner -150 or better OR Jannik Sinner -2.5 games