We had a rough UFC 272 with only one play (Umar by submission) cashing. Our parlay of the night streak finally ended after 4 straight wins. Morov was the right pick, but we got greedy going for the win by decision. We also missed out on Greg Hardy, who I believe should be finished in the UFC.
That being said, let's put that one in the past and look forward to this fight night that has some extremely good fights on the card. This UFC Fight Night card is headlined by Thiago Santos (22-9) vs Magomed Ankalaev (16-1). Both fighters won their last fight by decision, both wins came in October, but Ankalaev has won 7 straight (4 KO's) while won only 1 of his last 4 fights.
Further down the card, we get Kris Mutinho, who was last in the octagon against Sean O'Malley and took 77 significant strikes to the head. He gets an easier matchup here Guido Cannetti. We also have Terrance McKinney fighting again, this will be just 2 weeks after he submitted Fares Ziam in just 2 minutes. And we get the Korean Zombie aka Song Yadong back in action for the 1st time since November of last year. Let's take a look at our best bet picks for this stacked UFC Fight Night card.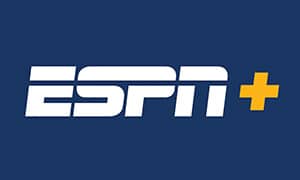 Stream Fight Night on ESPN+
Never miss a fight! Subscribe from any device for just $6.99/mo.
Parlay of the Night
Kris Mutinho & Song Yadong to Win (+140 at FanDuel)
Mutinho, in my opinion, is getting thrown a bone here against Cannetti. Guido has lost 4 of his last 5 fights and at 42 years old, he is past the twilight of his career. Mutinho, we know has an iron chin, but we are going to get to see a ton more offense from him here in this one.
The Korean Zombie is heading in the opposite direction of his opponent, Marlon Moraes. Yadong has won 3 of his last 4 fights and is surging in the Bantamweight division. Moraes has lost 4 of his last 5 with all coming by KO. That is never a good sign for a fighter, especially one that is in his mid-30s and has 33 fights to his name already. Yadong should dominate him on the feet and should be able to get a finish in this one.
Best Underdog Bet: Terrence McKinney
Best Available Odds: +155 at DraftKings
We get McKinney as a dog? For real? Yeah, take my money! I love, love, love this fight. McKinney thrives on being doubted and I expect this line to move closer to +120 by the time the fights start on Saturday. Dober did almost go the distance with Islam but he was outmatched the entire fight. I believe this one is going to be similar to the Islam fight. McKinney is going to get him on the ground and use his superior wrestling ability to outwork Dober in this one. Dober has been submitted 4 times in his career, it would not shock me to see McKinney finish him via submission.
Best Prop Bets for Fight Night 203
Alex Caceres by Sub (+1000 at DraftKings)
I just simply can't pass up the king of the rear naked choke when I am getting 10 to 1 on it. Yusuff has never been submitted, but hey, there is a 1st time for everything. Caceres will be looking for the sub if he gets Yusuff's back and that will be his only path to victory here.
Karl Roberson by KO/TKO/DQ (+225 at DraftKings)
Roberson has 4 losses in his career and all 4 have been via submission. Here, against Khalil Rountree Jr., the threat of a submission should be non-existent. Rountree, while looking like an absolute beast, has a rather weak chin. We are looking at over -200 for this one to go the distance, so logically I will take the guy that has never been KO'd against the guy that gives no submission threat here. This one may end in the 1st like Rountree's previous 2 KO losses have done.
Matthew Semelsberger & AJ Fletcher WILL Start the 3rd Round (+130 at DraftKings)
This fight seems tricky to me. Semelsberger has some great hands and should have an advantage on their feet but Fletcher has good mat work and a handful of submission victories. I expect Fletcher to try his best to grind this one out and think it makes it to the third round.