We went 1-1 in both events last weekend with Kisner taking care of Leishman in the 1st round and Grillo missing the cut at Corales. However, the more exciting news coming out of the golf world is that Tiger Woods is rumored to have been spotted walking courses and most recently, flying to Augusta to test out his body on the course. There is building enthusiasm that Tiger will have a good chance at making his return at the 2022 Masters in just a few days.
But we move on to the Valero Texas Open where the defending champion and Texas native Jordan Spieth will be teeing it up. There are plenty of big names that will be competing and gearing up for the Masters the following week. So, let's dive into the Valero and build our bankroll before the 1st major tournament of the year.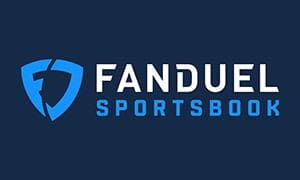 Place a $10 NBA Bet, Get $200 Free
If Either Team Makes a 3-Pointer
Best Bet to Miss the Cut: Ian Poulter
Best Available Odds: +160 at DraftKings
Poulter has missed almost half of the cuts in the starts he's had this year (3/7). He has only played the TPC San Antonio Oaks Course twice and missed the cut in his most recent start there in 2017. Combining his recent poor play with his lack of success at the course, we see value in the Englishman missing the cut here.
Best Bet to Make the Cut: Matt Kuchar
Best Available Odds: -159 at BetRivers
Kuchar has nine starts at TPC SA and has made the cut in all nine of them. He has made the cut in 7 of his 10 starts of the season. Kuchar is not a player I like to take for a Top 20 or better finish but he is extremely solid at events where he has a good track record. This is one of those events and Kuch should cash us this ticket no problem.
Best Top 40 Finish Bet: Martin Laird
Best Available Odds: +145 at FanDuel
Laird has 8 starts at this course and some solid finishes in a majority of them. He has finished inside the Top 40 in 6 of those 8 starts, including 4 straight Top 40 finishes. Plus money here on a wily vet like Laird, we love our chances.
Best Top 30 Finish Bet: Charley Hoffman
Best Available Odds: +163 at Unibet
This season has not been kind to say the least to Mr. Hoffman and he has run into some back issues lately. Those back issues led to poor missed cuts in back-to-back events. However, he is still in the field and has a tremendous history here. He won the event in 2016 and finished 2nd in the last 2 Valero Texas Opens. If Hoffman can go, I believe he will get himself in the top 30.
Best Matchup Bet: Corey Conners OVER Hideki Matsuyama
Best Available Odds: +110 at FanDuel
Matsuyama has only made a single start at TPC SA and that was last year where he finished 30th. Conners has made 3 starts and has not have worse than a 26th place finish. He won the event in 2019 and finished 14th last year. Hideki has not played since the Arnold Palmer Invitational back at the beginning of the month. I believe Conners will be able to handle the gimpy Matsuyama in Texas.