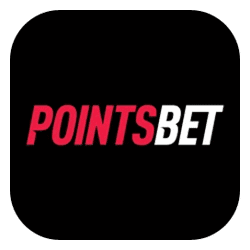 Bet $10 on Any MLB Game, Cash $125 If Your Team Gets a Hit!
Only at PointsBet
We are kicking off June with a phenomenal MLB slate that features strong pitching across the board. There are a handful of aces on the mound and we've managed to find value in a couple of spots. Let's dive into it! As a reminder, you can shop the latest odds to find the best line under each game breakdown.
Boston at Houston – Pick: Houston ML
Best Odds for Houston Astros vs Boston Red Sox - 6/1/2021
We have a matchup of two high-powered AL offenses in Houston. The Astros are dealing with a couple of minor injuries as both Alvarez and Gurriell are questionable for this game, but thankfully the top of their lineup is intact. The team will go with Luis Garcia on the mound. Garcia is fresh off a six-inning shutout of the powerful LA Dodgers where he only gave up 2 hits while striking out 7 in 100 pitches.
Garcia misses tons of bats, doesn't allow any hard contact and he is consistently pitching well at home allowing just a .265 wOBA in Minute Maid Park. Most importantly his line drive rate is one of the lowest in the league. Boston's offense is a powerful one against right-handed pitching, but the Red Sox are striking out over 25% as a team, so it is fair to expect Garcia to throw six solid innings here.
The Red Sox will put Garrett Richards on the mound. Richards is coming off a terrible outing against Atlanta, where he was hit around giving up 3 earned runs in just 5 innings, while also walking four. Walks have been an issue for Richards who now has an 11% walk rate through the season. His fastball velocity is down a full tick compared to last year and his swinging strike rate is also below league average.
The Astros are a team that barely strikes out against right-handed pitching with just an 18.30% team K-rate and they do know how to draw walks. This matchup for Richards is as difficult as it can get.
Gives us Houston as slight home favorites! They have the better starting pitching and the better overall offense!
NY Mets at Arizona – Pick: New York Mets ML
Best Odds for Arizona Diamondbacks vs New York Mets - 6/1/2021
Picking on pitchers making their first starts has been consistently profitable this season and we are going back to the well here fading Caleb Smith making his first start for Arizona. Smith is a talented arm that the Diamondbacks shipped over from Miami, but he has only been pitching in the bullpen so far this season.
In 19 outings he only pitched 33 total innings averaging less than 2 innings per game. We cannot realistically expect Smith to go deep into the game and the Diamondbacks bullpen behind him has some glaring issues with their 5.1 ERA as a unit. Smith also has a below-average walk rate and a 30% line drive rate against both sides of the plate.
The Mets are countering with Markus Stroman who is holding a 2.45 ERA this year with a 54% ground ball rate. Stroman is not giving up free passes with his 5.50% walk rate and he is staying off the barrel as well. He is a solid arm that should have no problem shutting down this lackluster Arizona offense. It is important to note that Home Run Derby winner Pete Alonso returned to the lineup last night and so did Kevin Pillar, so New York's offense is finally getting a bit healthier.
We will be backing the New York Mets on the money line. Smith has issues and the Mets will have plenty of opportunities to put up runs against him and a weak Arizona bullpen!
Oakland at Seattle – Pick: Oakland ML
Best Odds for Seattle Mariners vs Oakland Athletics - 6/1/2021
After a loss in extra innings last night we are expecting a bounce back from the Oakland Athletics today. This will be Chris Bassitt's turn in the rotation who is rocking a 5-2 record this season. The workhorse righty is coming off a 9 inning complete game against the LA Angels where he struck out 9 only giving up 2 hits and zero earned runs. This time he faces a significantly weaker offense in the Seattle Mariners.
Bassitt has solid underlying stats across the board with above average swinging strike rate, walk rate, and hard-hit rate. He is solid against lefties as well, but his main strength is shutting down right-handed bats. The Oakland youngster only allows a .251 wOBA, 2.04 FIP to righties with just an 18% line drive rate and a 20% hard-hit rate. This is a perfect matchup against a Mariners team that struggles against right-handed pitching with just an 85 team wRC+ and a .305 xWOBA.
Drawing his first start in over a month it is Marco Gonzales starting for Seattle. Gonzales has missed time with a forearm strain of his throwing arm. Before going down with injury he posted a 5.40 ERA in 28 innings with a 9% walk rate and just a 7.90% swinging-strike rate. Gonzales held a .446 wOBA and a 7.08 FIP against right-handed bats which is a bad omen going into a matchup against Oakland, an offense that is top five in the league against left-handed pitching with a 117 team wRC+ and a .187 ISO.
Give us Oakland on the money line! Bassitt is more than well equipped to handle Seattle and this is an extremely difficult matchup for Gonzales coming off a lengthy layoff!
Browse Latest Articles