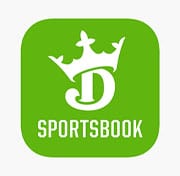 Bet $1, Cash $100
Get 100-to-1 odds on your first $1 wager!
With no NBA Playoff action on Monday, we are taking a little detour looking for some winners on the 8-game MLB baseball slate. Some favorites seem grossly overpriced at first, let's see if we manage to find value betting on a few of these underdogs!
As a reminder, you can shop the latest odds to find the best line under each breakdown.
Cleveland Indians at Chicago Cubs – Pick: Cleveland ML
Best Odds for Indians at Cubs - 6/21/2021
Cubs starting pitcher Adbert Alzolay returns from the injury list on Monday. Fading pitchers coming off the IL is generally a good idea, especially if they are nursing a blister as Alzolay does. Blisters don't just go away from one day to another and they are either hurting you or preventing you from practicing. Alzolay only started throwing again last week, so we wouldn't expect him to go deep into this game. Advantage Cleveland.
Aaron Civale to the Rescue
The Indians are going with one of their last remaining healthy starters in starting Aaron Civale. Civale is coming off a weak outing, but it was likely just a bump on the road. He has been a pretty trustworthy workhorse for the Tribe averaging over 6.5 innings per game started with just a 1.06 WHIP.
The Cubs offense is heavily overperforming, Chicago has a +20 run differential, but their BaseRuns differential (which is more indicative of future success) sits at -18. They only hold a .315 xWOBA as a team and only a 95 wRC+ (where 100 is league average) versus right-handed pitchers like Civale. This is not a good offense and they are priced like one.
Cleveland should get José Ramirez back for Monday's game. Ramirez missed the games through the weekend after getting hit by a pitch, but he was able to pinch-hit on Sunday. Give us the Cleveland Indians on the money line! There are too many questions around Alzolay and the Cubs offense for us to ignore it.
Milwaukee at Arizona – Pick: Arizona ML
Best Odds for Brewers at Diamondbacks - 6/21/2021
The Arizona Diamondbacks are facing another left-hander, and this is a matchup where backing them is a great idea. Arizona is a below-average offensive squad in general, but against lefties, they hold a 102 wRC+ with just a 21.5% strikeout rate and a .184 ISO. They have plenty of power in the split and are not striking out, which bodes well facing Brett Anderson, a contact-based lefty who has no strikeout upside at all.
Anderson has just a 5.60% swinging-strike rate and he allows an 85.60% contact rate with a 39% hard-hit rate. Those stats are extremely lousy facing a team that won't swing and miss but has power when it makes contact.
The Future is Bright for Kelly
Arizona goes with starter Merill Kelly. Kelly is a giant positive regression candidate. All three major metrics that are telling us about pitcher luck (left on base rate, home run to fly ball ratio, batting average on balls in play) suggest that he will be better in the second half of the season.
The Brewers are also an extremely weak offense against righties with just an 80 wRC+ and a 26% strikeout rate. Kelly is solid against left-handed bats only giving up a .311 wOBA and a 3.75 FIP to the side and the entire top of the lineup for the Brewers consists of lefties (Wong, Vogelbach, Yelich).
We are taking Arizona on the money line. They have the better starting pitcher on the mound and are matching up very well offensively against Brett Anderson!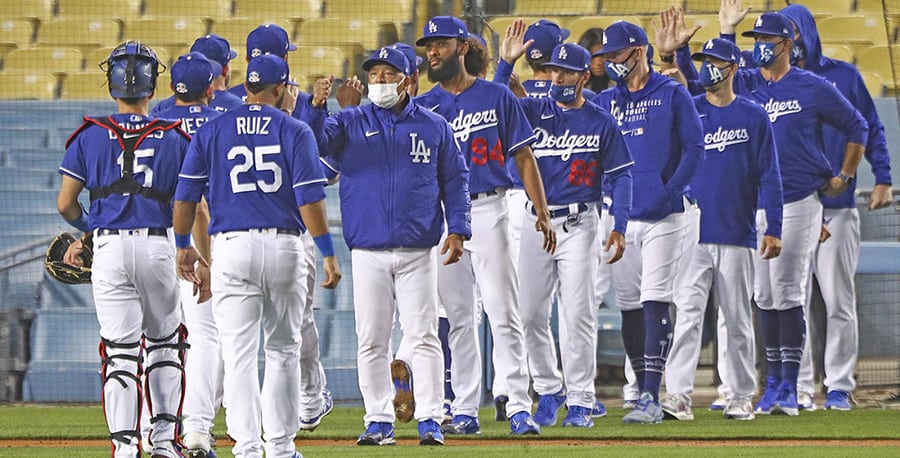 LA Dodgers at San Diego – LA Dodgers ML
Best Odds for Dodgers at Padres - 6/21/2021
San Diego starter Yu Darvish hasn't been the same ever since the league started going after pitchers that are tampering with the ball. Rumors were swirling around before the crackdown that most LA pitchers are using sticky substances to improve their grip and Darvish's crazy spin rate improvements coming into last season also suggest that he is also in on this.
In his four starts since the crackdown started, Darvish has given up 12 earned runs (including 4 home runs). His velocity is down and his spin rates are plummeting across the board. The control did also suffer as Darvish walked 8 hitters in these four starts. He is still pitching at a decent level, but nowhere near at the level as before.
Offensive Mismatch
The difference between these two offenses is massive. Last season, the Padres could hang with the Dodgers on the offensive end, but in 2021 so far, they are barely better than average. San Diego holds a .322 team xWOBA and they are especially weak against lefties with a 90 wRC+ and just a .134 ISO. They will face a lefty tonight in Julio Urias.
Urias has strong stats across the board with a 3.37 SIERA, a 1.00 WHIP ad a 26.90% strikeout rate. He is also supported by one of the top offenses in the league. The Dodgers have a .334 team xWOBA, a 118 wRC+ against righties with a .167 ISO. LA has about a 30 BaseRuns advantage over San Diego through the first few months of the season.
We are taking the Dodgers on the money line. San Diego star Fernando Tatis could be back for tonight's game, but his injured shoulder likely still won't be 100% and the Padres don't have anyone else on their roster who is capable of stepping up offensively.
Browse Latest Articles